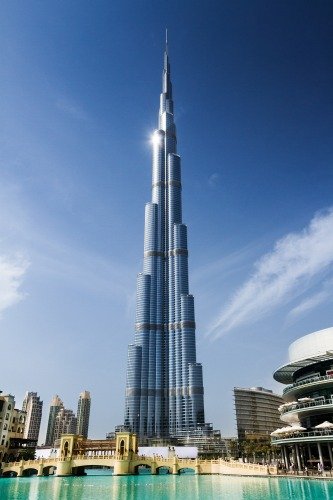 Dubai is the most populated city of the United Arab Emirates and it is also the capital of the Emirates of Dubai. It is a popular tourist destination that attracts people from all over the world, due to several tourist attractions.
This city is also an industrial hub known for international trade in West Asia, making Dubai a site of wealthy business tycoons. 
Why you should visit Dubai for Honeymoon
Dubai is considered as one of the best honeymoon spots for romantic couples. They have many enjoyable things to do in this city, which help them to taste romance, adventure, and luxury lifestyle within their budget.
A classy and romantic dinner on cruise, soothing massage at a spa, desert safari and camping experience, camel rides, and shopping are the most popular honeymoon activities for most couples.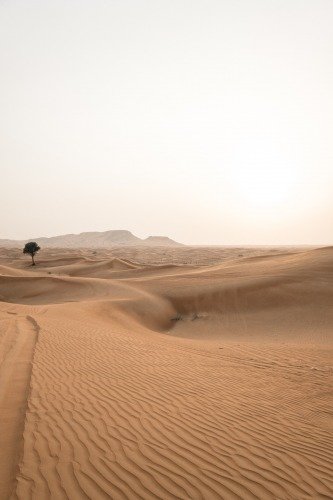 Best time to visit Dubai
The winter months from November to March are known to be the best season to visit Dubai. Since the winter is mild and dry in the Middle East, honeymoon couples can enjoy all outdoor activities peacefully. Due to Dubai Shopping Festival in January and February, this time is most popular among global tourists. 
Also Read: Sri Lanka Travel Blogs
Book your flight on a reputable, high-value airline
Several reputed airlines operate daily and weekly flights to Dubai from various cities of the world. Emirates, Etihad Airways, Turkish Airlines, and Flydubai are the prominent airlines that operate hundreds of regular flights to Dubai International Airport. It is best to book flight tickets online at least a month before the scheduled departure date, as the last minute flights are always much costlier.
Adventurous Things To Try Out
Honeymoon couples can try many adventurous activities in Dubai. They can participate in ice skating or skiing in the specified arenas of Dubai Shopping Mall, as these winter sports are available throughout the year.
Read: Travel Destinations For Single Guys
They may hire a speed boat for dashing through the sea waves and get a clear view of the entire city.
They can also enjoy some thrilling rides in Atlantis Aquaventure Waterpark. Scuba diving, flyboarding, skydiving, and riding hot air balloons provide exciting adventurous feelings to tourists.   
Sublime Honeymoon Activities
There are plenty of romantic things to do in Dubai, which will make the honeymoon memorable for new couples.
A romantic date on a yacht, a helicopter ride, a short seaplane flight, riding Arabian horses at stables, water rides at Wild Wadi Water Park, and visiting the Miracle Garden are some popular honeymoon activities.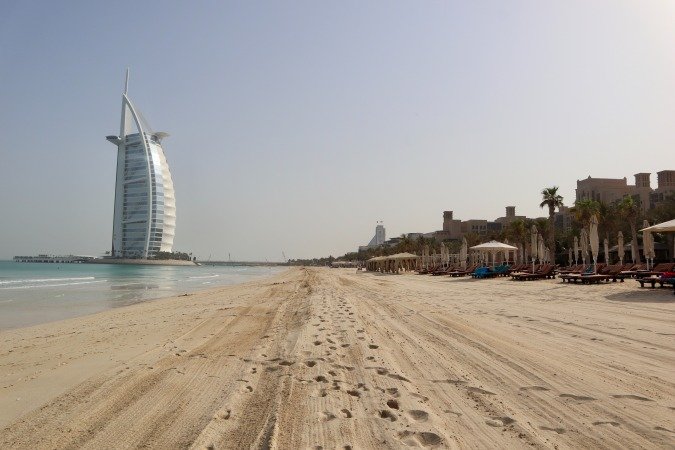 Playful couples also enjoy beach volleyball, beach tennis, kayaking, and kite surfing on the white sands of Kite Beach.  They may also love walking together on the Jumeirah Beach or watch the light and sound show at the Dubai Fountain.
Read: Australia Travel Tips
Wear the right clothes
Since Dubai is in an Islamic state, tourists need to be aware of what to wear while touring in this city. They should wear modest clothes that suit the culture of this land and the weather prevailing here.
Men and women are not asked to wear traditional attires of this country, like robes or headscarves. Women can wear all types of modern dresses, except off-shoulder tops with deep necklines, shorts, low-waist jeans, and bikinis. Men can wear shorts only on beaches.
Tourist Places in Dubai
Burj Khalifa is the tallest skyscraper of the world, having a height of 828 meters and it is the main tourist attraction of Dubai.
Dubai Mall, Dubai Aquarium, Deira Gold Souk, Burj Al Arab, Dubai Museum, Jumeirah Mosque, Dubai Creek, Ras Al Khor Wildlife Sanctuary, Dubai Opera, Butterfly Garden, and Dubai Frame are other notable tourist attractions of this city. 
Dubai Mall is the largest shopping mall in the world that also contains gaming zone and cinema halls. Wafi Mall, Ibn Battuta Mall, Mercato Shopping Mall, Dubai Outlet Mall, Karama Shopping Complex, and Dubai Flea Market are other popular shopping places in Dubai. Burjuman Centre and Deira City Centre are the oldest markets in this city.
Good accommodation options

Burj Al Arab is the 7-star hotel of Dubai while Atlantis The Palm, Majestic City Retreat Hotel, Ritz Carlton Hotel, and The Address Dubai Marina are other 5-star hotels of this city. There are also many budget hotels here, which should be booked online, immediately after the Emirates flight booking.
Hence, Dubai is the perfect honeymoon destination for all new couples who can afford to visit here.

Sandeep Verma
One of my friends once said, I am in love with words and a zoned out poser... well, I will keep it the way it has been said! Besides that you can call me a compulsive poet, wanna-be painter and an amateur photographer