Hi guys, I hope you all are gearing up well for the weekend and the ones who are in love; looking forward to Valentine's Day, which is just about 10 days away now. Our fashion and grooming advisor Peter Minkoff, will soon share a post and give you some inputs on what kind of gifts you can opt for to give your men (yes that would be a guide for all the ladies out there). I think you should definitely be tuned in for that one, in case you want to gift right to your men girls.
I would love for you to read one of his articles- The Most Common Suit Mistakes Men Make and share your views on the same in the comment box in that post.
Now coming to this post! Ever since the year 2017 began, I had been getting this crazy crave for shoes- I don't know why, but I just was. Actually, it was not only shoes that I had been craving for, , but few other accessories too, which I think I needed badly to re-organize my cupboard a bit. And side bags were one of them.
If you ask me, I would like to believe I am a man who likes subtle colors. And no, by subtle I don't mean dull, but peppy, yet chic! I think at times, in the name of fashion, people over-do their looks and end-up messing the whole idea of being presentable.  As they say, there is a very fine line between, being a fashionable guy or a walking poster, merged with electric colors with no real co-relation to each other.
So what did I do? I explored and got hold of few shoes, which I thought would do justice to what I am and what I look like. In the same process, I zeroed in on couple of bags too that helped me complement the shoes without any fuss.
Below is a picture gallery of what I played around with recently, for you to have a look at, in case you are looking to shop; especially with Valentine's Day approaching soon.
For those, looking to buy shoes, guys I must tell you, these casual pieces from Sparxx happen to be one of the most comfortable shoes that I have stepped in to recently. And the blue ones happen to be the best of the lot, if you are looking for shoes that you could wear on a date, or even for an informal meeting at a pub.

See Also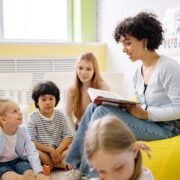 For the bags, the classic black leather pyramid messenger bag from POLICE looked a brilliant piece to create that casual peppy look. A contemporary messenger bag with relevance to one's personality is all that you need my friends.
Do let me know your views about these products in the comment box below – and ya, point out your favourite ones too.
Pic Courtesy: Sooraj Agraval

Sandeep Verma
One of my friends once said, I am in love with words and a zoned out poser... well, I will keep it the way it has been said! Besides that you can call me a compulsive poet, wanna-be painter and an amateur photographer