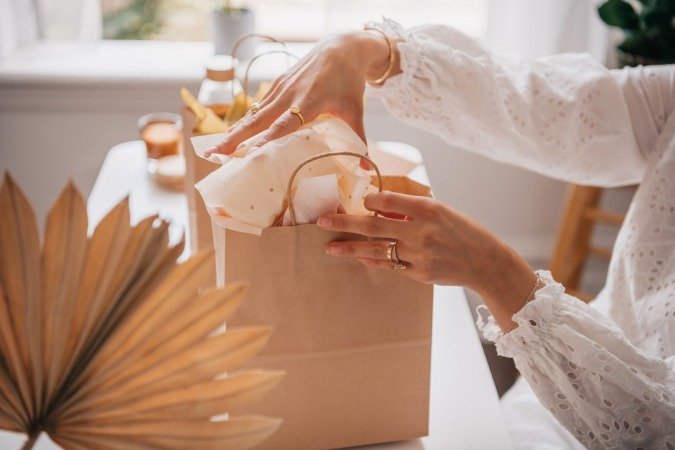 Peter Minkoff
Peter is a men's grooming & fashion writer at High…
Coming up with a birthday gift idea for women in your life is never too easy. Whether this gift is for your girlfriend, the girl you like, your sister, your mother, or even your best friend, it's important to show her how much she means to you on her special day.
There are endless gift ideas that you can explore, but we're here to help you single out the best ones.
Here are some birthday gift ideas that will make the women in your life appreciate you even more.
Must-haves for a fitness enthusiast
If she is a fitness lover, workout gear is a practical and fashionable birthday gift option. Whether she's a beginner or she's already a gym pro, staying hydrated is a must. So, consider purchasing her a stylish gym water bottle.
For yoga lovers or those who prefer doing exercise in the comfort of their homes, a nice yoga mat in her favorite color is a great choice.
Whether she's exercising at the gym or in her room, she'll want to look both fit and fashionable at the same time, so consider getting her a stylish pair of leggings to support her through her workout.
Custom-made T-shirt
There are also plenty of others that won't consume space in the wardrobe but still have the same level of significance. A good example would be a custom inspirational t-shirt for a woman of faith. There are a variety of fun styles and print designs to choose from. It makes for a memorable gift that's thoughtful and shows how much you place importance in their beliefs.
Jewelry
They say that diamonds are a girl's best friend, but we personally believe that any type of jewelry can work the same. Classic cord bracelets or golden medium-sized hoops are a perfect addition to her collection of jewelry, and once she puts them on, she'll be flooded with compliments.
You can pair the earrings with an elegant jewelry holder for her to organize her jewelry better. Whether she'll place this practical and beautiful item on her nightstand or dresser, it's up to her. 
A fantastic gift for her is a fashionable gold bracelet, blending classic charm with a trendy vibe. It effortlessly complements any outfit, adding a cool touch that showcases both style and class.
Home décor items
Home décor items such as scented candles, cozy slippers, or a soft, silk robe, are all great birthday gift ideas that create the ideal atmosphere for self-care rituals. When it comes to aesthetic kitchenware, you have a wide variety of options to choose from, such as frosted glass cups, matte pastel mugs, and ceramic dishes.
Look out for possible gift box sets, which are at times restocked and come with different products such as mugs, coasters, scented candles, and more. Scented candles come in various scents, such as orchid, white lily, and spring moss.
See Also

Beauty gift sets
If you're unsure which skincare products are best for her, you can get everything you need in one gift set. There's a whole variety of beauty and skincare products to suit whatever she'd like.
A gift box such as this one could include makeup, skincare, haircare, bath and body sets, nail kits, perfumes, lip balms, essential oils, soaps, or scrubs. No matter what type of cosmetics enthusiast she may be, she'd certainly love to get anything from a palette of lip colors to a glittering mini smokey eye kit. If you wish to spoil her, buy her a bottle of perfume that will make her think of you.
Sweater
Another great idea for a birthday gift for her is a cozy and stylish sweater to keep her warm during winter days.
There is a variety of different kinds of sweaters, such as light ones, chunky knits, open cardigans, button-ups, pullovers, turtlenecks, cowl necks and yes, she needs at least one of each. Also, what you need to know when buying her a sweater is that you'll never know a material that's softer, warmer, or more comfortable than cashmere.
It's soft and luxurious to the touch and makes even the most basic clothing items feel extraordinary. Whether it's a cardigan, turtleneck, a pullover, or a tunic made from soft cashmere, it will surely swipe her off her feet.

Peter Minkoff
Peter is a men's grooming & fashion writer at High Street Gent magazine from UK. Beside writing he worked as a menswear fashion stylist for many fashion events around UK & AU. Follow Peter on Twitter for more tips.