Dorado is the name of a full suite of apps that Chinese brand Felink has specially created and released for the Indian market. The Dorado brand features an array of utility and content apps localized for India's exploding mobile internet market. There are nearly 10 apps under this umbrella, including home screen landscaping to systems management and life service applications.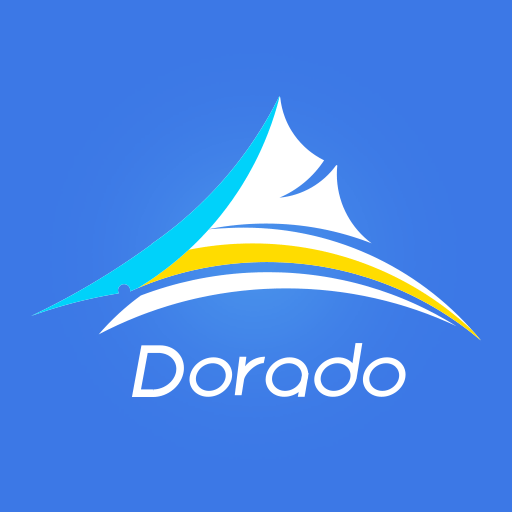 The Dorado apps include Dorado Genius, Pixel Phone, 91Launcher, InWallpaper, Hindu Weather Calendar, Dorado clean, Dorado Shine, Share U, etc.
One of the most important apps in the suite is a utility app called Dorado Genius that helps migrate data from feature phones to smartphones. It also offers apps and games along with latest news and tips and HD wallpapers that can be personalized to beautify launch screens. In addition, Dorado Genius facilitates no-cost file transfer using Bluetooth or Hotspot.
Pixel Phone, a dial tool, supports contacts management, dual SIM, blacklist and customized themes. The function of dual SIM is specially designed for the Indian user, following intense research that highlighted the general requirement for dual SIMs in India. Also featured are content apps such as the wildly popular 91 Launcher, a home screen landscaping tool with an array of themes and wallpapers, a memory cleaner and various news, weather and music icons and Pixel Phone, a smart dialer and contacts manager.
InWallpaper, a high quality screen wallpaper, features with fresh UI and customized wallpaper cut tool. It supports wallpaper change both on roll screen and fixed screen. The users can also set the wallpaper through shortcuts. We will be adding more wallpapers that address the requirement and popularity of Indian culture and tradition.
The new product also comes with a local touch ie a Hindu Calendar/Weather app. This app displays dates according to several Hindu calendars and offers information on various festivals.
Dorado Shine is a flashlight app that supports quick turning on/off the flashlights even when the screen is locked. The user can turn on the light whenever they need it.
Along with this, the app known as Dorado Clean Ram Booster helps in cleaning junk files, saving RAM space and enabling Android phones to speed up and facilitate taking photos, viewing videos and listening to music.
Share U is a file sharing app that enables users to transfer data at a short distance yet without consumption of mobile data traffic.
With a full set of apps, the Dorado brand has focused on initially builing their utility app matrix to better blend into the Indian market, we have also focused on innovations in development and operation.
Dorado Genius solves the problem of transferring data from feature phones to smart phones. Although there are many apps on Google Play capable of moving data among different phones, there are few apps that can move data like Dorado Genius, which is a development innovation.
Pixel Phone, initially was a paid app that was operated by other company. Dorado bought this app and now offers it free to users. With its dual SIM capabilities, it is well integrated into bouquet on offer. There are also some online activities that combined the product's features with traditional Indian festivals.
Named after a constellation in the southern sky, Dorado apps are focused on providing flexibility, convenience and creativity to mobile internet usage.
Guest Post By : Tom BR Chen, Felink co-founder and Principal of Overseas Divisions