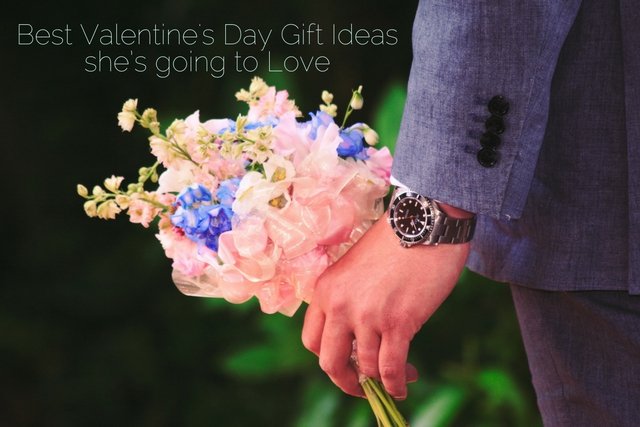 Mia Taylor
Mia Taylor is a fashion and beauty enthusiast from Sydney…
Valentine's Day is around the corner people, nay, it's so close that you can already start to hear the never-ending tirade of disappointment that awaits you if you don't come up with a meaningful gift worthy of your significant other. And the clock is ticking.
Don't worry, there's still some time left for you to escape with your life, and even earn a handsome reward for your troubles when V-day finally strikes. Here are the best Valentine's Day gift ideas your better half is bound to love.
Something for the gourmet cook

Okay, the first gift suggestion might be a total train wreck, or it might be the best thing you've ever done for her, it will all depend on the presentation. Naturally, no woman (or man for that matter) wants to be regarded as a mere housewife, so getting her a kitchen gadget requires a delicate approach. But the rewards will be worth the effort.
No matter if your significant other is a culinary expert, a wannabe chef, or an untamed spirit defying social stereotypes, she is bound to love a stand up mixer, or a beautiful bowl set complete with measuring cups and a food scale to take her cooking to a whole new level. Couple the gift with an exotic cookbook and present it as something you can enjoy together.
Fifty shades of gorgeous

It's no secret that women go to extreme lengths to look good for the man in their life, but instead of giving her a lip injection coupon, you can surprise her with that makeup set she always eyes on the internet but never ends up ordering. Quality makeup can be pretty pricey, but heck, Valentine's is simply one of those days when you need to splurge on your girlfriend.
There are two ways you can approach this: you can get her something she knows and loves, or you can surprise her with something she never tried before. Be careful, the latter is a high-risk, high-reward type of deal. If you do your research and get it right, she will love you for being the man who knows exactly what she needs.
Get her excited for the summer

It might seem pretty far away for the majority of the world, but summer tends to roll along faster than expected, and it always seems to catch people off guard. It's never too early to start planning your next summer adventure imbued with romance and a healthy dose of adrenaline.
One of the best things you can do is to get her all kitted out for the upcoming summer with a pair of designer shades, a beautiful swimsuit, and some handmade jewelry she can take with her to the beach. So research some stylish sunglasses and buy swimwear online that resonates with her personality and taste – who knows, you might find something she'll absolutely adore.
Give her a box of healthy goodies

If there is anything a girl loves more than looking good in fashionable clothing, it's discovering new and exciting ways to spice up her lifestyle. And discovering healthy foods tops the list, so get her a monthly subscription to a wellness box full of healthy goodies she can munch on to her heart's content. Inside you should find healthy snacks devoid of any unnatural additives, preferably with vegan qualities. It's a great way for her to maintain her health and a sexy physique.
Treat her to a day of pampering

Finally, don't just make it a fun night, but make the entire day all about celebrating your relationship. Think about the things she would love to do, but also about the things she desperately needs. If she's been stressed out lately, treat her to a couple of hours at a spa where she can relax in a rejuvenating bath, get a professional massage, and enjoy an intoxicating pampering session that will have her purring for the rest of the day.
Voila, you're officially the best boyfriend in the world! A relationship imbued with love, intimacy, and romance might require a bit of work and dedication, but it will all be worth it in the end. Be sure to research these awesome gifts to make this Valentine's Day the best day of her life.

Mia Taylor
Mia Taylor is a fashion and beauty enthusiast from Sydney and writer for www.highstylife.com. She loves writing about her life experiences. Traveling and enjoying other cultures and their food with her husband is a big part of her life. She is always on a lookout for new trends in fashion and beauty and considers herself an expert when it comes to lifestyle tips