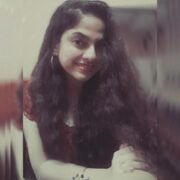 UshaKiran
A Krishnai, A Cook, And An Introvert Whose Love For…
Bordered by Nepal in the North, West Bengal in the East, Jharkhand in the South and  Uttar Pradesh in the West, Bihar is a hub of different arts, cultures and faiths.
The word 'Bihar' comes from Sanskrit and Pali word 'Vihara', meaning Abode, as it has been home to many Buddhist monks. Being the birthplace of Buddhism and Jainism, Bihar is called the Land of Monasteries.
Bihar was part of the strongest Mahajanapadhas, the Magadha & the Mithila of Ancient India. These Mahajanapadhas are mentioned in ancient texts of Hinduism, Jainism and Buddhism. The powerful empires, the Nandas, the Mauryas, the Guptas and the Palas have ruled here.
Bihar took part in two main Indian Freedom Struggles, the Champaran Movement against Indigo Plantation & the Quit India Movement in 1942.
The most spoken languages of Bihar are Hindi and Bhojpuri, along with Maithili, Magahi, Angika, Bajjika and Urdu.
Art & Culture

Bihar has been a hub of all cultures and faith, be it Hinduism, Jainism, Buddhist, Sikhism or Sufism. Beautiful Temples and Mosques built here – Mundeshwari
Temple, Stupas, Maner Sharif, and Takhat Sri Harimandir Ji Patna Sahib.

The art and culture of Bihar are world-renowned. Madhubani Painting and Mithila Painting are famous traditional style paintings of Bihar. Kathak has been performed here for ages. Bihar's Litti Choka, Sattu, Malpua, and Balushahi are the most loved dishes.  Fish cuisines are cherished the most in the Mithila region.
Chhath Puja is a major 4-day festival of Bihar, where Lord Surya and his ChhathiMaiya are worshipped.
FUN FACT:
The Kamasutra author Vatsayana, the great mathematician Aryabhatta and Acharya Chanakya, the kingmaker and Arthashatra author hailed from Bihar.
 Places To Visit
Patna

Anciently known as Pataliputra, Patna, the capital city of Bihar, was also the capital of the Magadha Kingdom after Rajgir. Kumhrar or Kumrahar is where ancient Pataliputra remains like Pillared Hall were excavated dating back to 600 BCE. Sabhyata Dwar built-in Mauryan displays the majestic glory of Pataliputra.

Takhat Sri Harimandir Ji Patna Sahib is one of the five Takhats of Sikhism & the birthplace of Guru Gobind Singh Ji, the 10th Guru of Sikhism. Lok Nayak Jayaprakash Narayan International Airport is situated in Patna. Golghar, Buddha Smriti Park, Padri ki Haweli, Sultan Palace and  Samrat Ashok International Convention Centre are other tourist places.
*DID YOU KNOW?
The oldest Hindu temple of India, Mundeswari, is in Bihar.
Nalanda Mahavihara

About 90km from Patna lies the Ruins of Nalanda Mahavihara. The world's oldest university taught Vedas, Mathematics, Medicine, and Grammar. Unfortunately, in 1200CE, Bakthiyar Khilji burnt down the university and killed all its teachers and students. Ruins of Nalanda is now a UNESCO World Heritage Site.
Other places for the visit are Black Buddha Temple, Jain Mandir in Kundalpur and Hieun Tsang Memorial Hall.
*IRONIC FACT: A whole town in Bihar is named after the man who destroyed Nalanda University, Bakhtiyar Khilji, as the Bakhtiyarpur.
Rajgir
Rajgir or Rajagir was the oldest capital city of Magadha before Pataliputra. One of the main tourist places is Jarasandh Ka Akhara, where the duel between Bhima and Jarasandh took place, and the latter was killed.

Other tourist attractions are Vishwa Shanti Stupa, Son Bhandar Caves, Heritage Museum and Bimbisar's Jail.
Mahabodhi Temple

Mahabodhi Temple, a UNESCO World Heritage Site, is located in Bodh Gaya where ord Buddha got Enlightenment under a Bodhi tree.
Vishnupad Temple

Vishnupad Temple in Gaya, built by Ahilyabai Holkar, is situated here. Here, Shree Ram with Maa Sita and Laxmi had performed the pind-daan ritual of Dasharath.
Sitamarhi
Sitamarhi is considered the birthplace of Maa Sita, the wife of Shree Ram. Here, a temple is built dedicated to Maa Sita. It came under the Mithila Kingdom.
Bhagalpur 
Being 3rd largest city of Bihar, Bhagalpur is known as the Silk City of Bihar as it produces better quality silk fabrics. As Gangetic Dolphins reside here, Vikramshila Gangetic Dolphin Sanctuary has been built for their protection. Situated on the banks of Uttarvahini Ganga is the Budhanath Temple where lies the self-incarnated Shiva Lingam. Other tourist places are Manasa Devi Temple, Shri Champapur Digamber Jain Temple, Vikramshila Setu, Ruins of Vikram Shila, etc.
*HISTORIC FACT:
Bhagalpur was the part of Anga Desha that was ruled by Karna, the elder brother of Pandavas!
Vaisali
Vaishali was the capital of the Licchavi state of Vajji Mahajanapadha. It is the birthplace of Lord Mahavira. It was here that Lord Buddha gave his last sermon. The famous tourists' spots are Pillars of Ashoka, Ananda Stupa, Abhishek Pushkarini tank, and Visva Santi Stupa. The renowned courtesan or Nagarvadhu, Amrapali, belonged to Vaishali. She later became the disciple of Buddha.
*DID YOU KNOW?
In the 6th Century BCE, Vaisali became the 1st city in the world to be Republican!
Hot springs at Brahmakund, Saharsa, and Valmiki Tiger Reserve at West Champaran are other renowned places of Bihar.
Visit this ancient state of India, which has always been underrated as a tourist spot to relive those times.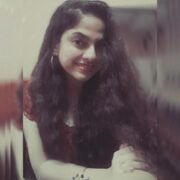 UshaKiran
A Krishnai, A Cook, And An Introvert Whose Love For Writing Know No Bounds... Words are her friends that express her thoughts well.