So you have a few dollars in your pocket and are still considering buying an Apple TV. The problem is that you are unsure if you will use it enough, or if it's worth the money you're willing to spend.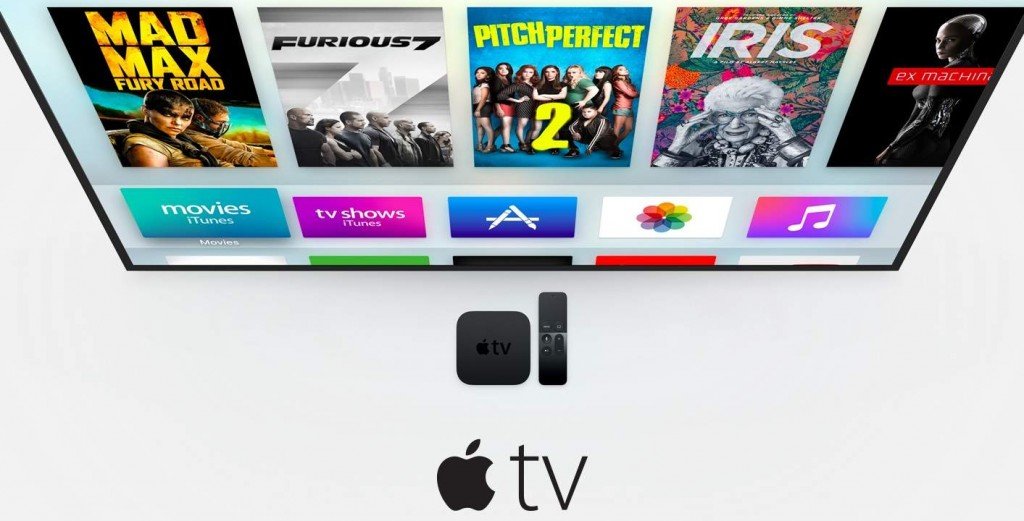 If you are still on the fence about what seems like yet another expensive Apple purchase, here's our ultimate list of what you can do with an Apple TV so you can decide for yourself.
Get Your Game On
The ability to play games on your Apple TV turns it into somewhat of a console. Puzzle games such as Lumino City, Broken Age, and Back to Bed look spectacular. For sports fans, Real Racing 3, NBA 2K16 TV Edition, and Snowboard Party 2 let you feel like you are right in it.
Then when it is time to get the party started, games such as Song Party Pop, Emoji Party, and Just Dance Now let you have some fun with family on game night or friends on the weekend. Plus, your friends can use their iPhone or iPad as a game controller, so there is no need to worry about another Siri Remote.
Just don't expect your Apple TV to be able to release a current (or even last) generation console — the hardware isn't there, and nor are the fans.

Go Get the Apps


The number of apps available for tvOS is growing all the time. The recent Apple "Let us loop you in" media event on March 21, 2016 informed us that there are currently 5,000 available. But what types of apps could you use on a television?
You might be surprised at just what you'll find in the App Store, with new downloads popping up all the time:
– Stay in the know with news: ABC News, CBS News, NBC News, CNNgo, Bloomberg TV
– Keep up on sports: NBA, NFL, NHL, Watch ESPN, World Surf League
– Relax with sights and sounds: Nature Soundscapes, Relaxing Ocean, Fireplace HD+, Calm Radio
– Stay fit and work out: Yoga Studio, 7 Minute Workout, DailyBurn, Streaks Workout
– Get your weather fix: The Weather Channel, Weather Live, AccuWeather, CARROT Weather
– The list goes on, of course, but this is just a taste of some of the apps you might find useful.
Be Entertained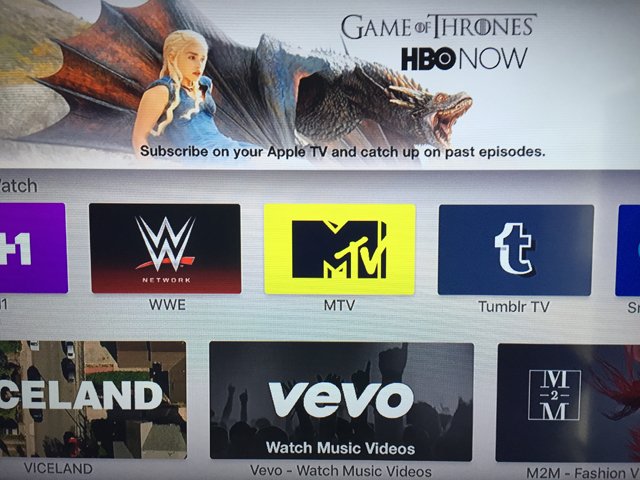 One of the more obvious uses for Apple TV is the ability to watch your favorite television shows and movies with apps like Hulu, Netflix, HBO Now, and Showtime. If you subscribe to one of these services, then you can take advantage of it on your Apple TV. You can also watch movies and TV shows you have purchased on iTunes.
Check out your favorite Food Network, MTV, or Comedy Central shows in your own time. Plenty of other channels are also available, like Lifetime, History, Disney Channel, Nick, and WWE. From high fashion to music videos to cooking shows to family and kids' television, there is something for every lifestyle.
One of the best things about tvOS over Apple's old way of doing things is the ability to decide just which services you want to have access to. It's much easier and more compelling for content producers to get their content on an Apple TV now, so the range of content available has skyrocketed.
Relive Your Moments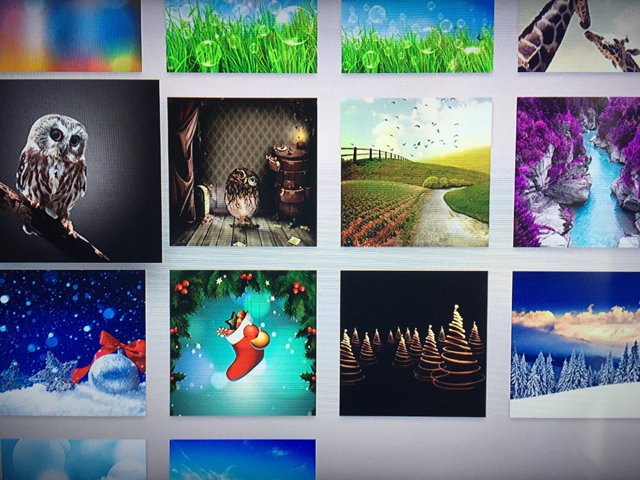 By connecting your Apple ID, you can peruse your photos and videos on the big screen. Imagine you and your newlywed spouse cuddled up on the couch enjoying videos taken at your wedding reception. Or, maybe you gather with faraway family who are visiting to relive moments they missed through your photos.
It might sound like the modern equivalent of the dreaded holiday snaps slideshow, but it's a handy feature to have on your TV. You can also set shared albums or your iCloud photo stream as your screensaver too.
Take Advantage of AirPlay
Whether you own a Mac, iPhone, or iPad, each of these can output video and audio to your Apple TV via AirPlay. So, if you want your computer display, current game, or email app up on the big screen, take advantage of AirPlay Mirroring. It's perfect for office use with a Keynote presentation, or around the home if you suddenly need to share a web page with a group of people.
For business or education, you can use the Conference Room Display. This allows others in the room to connect their AirPlay device to the same Apple TV. A custom message can be inserted and a background can also be used when logged into a specific iCloud account. This mode is handy for business meetings and classroom presentations where multiple participants get involved.
See Also

When at home, you can send your iPhone or iPad display to the Apple TV with AirPlay Mirroring. Want to see your Mac's display on a bigger screen? Ready to play a game that is not available for Apple TV yet? Want to share a Facebook post, email, or piece of news with the family? There are even some pass-and-play iOS games (Worms 3 anyone?) that make great use of AirPlay and a single device to entertain a whole room full of people.
AirPlay works just as well as it always has, and it's easy to use simply by swiping up to reveal Control Center and tapping the AirPlay button.
Ask Siri, Your Digital Assistant



Siri has become a mainstay of the iPhone and iPad, and now Apple's digital assistant is available to help on Apple TV. Siri is talented enough to understand a number of commands that can help you get things done quicker, simply by holding a button on your remote and speaking.
You can access Siri by holding down on the microphone button on your Apple TV remote. Then, just ask for what you want. With the recent update to tvOS 9.2, additional features have been added and you can now enter your username and password or perform a search on the App Store, just by dictating what you need using Siri.
Other Awesome Features
These are arguably Apple's main selling points for its revised fourth generation Apple TV, but there are plenty of other perks that accompany the little black box below your TV:

Listen to Apple Music or your tunes with access to playlists.
Connect and access other computers in your network.
Sign in with different Apple IDs for additional users.
Connect a Bluetooth keyboard (added in tvOS 9.2).
Rearrange your home screen and use folders for organization.
Connect a third-party remote, if you want to.
Credits: www.makeusof.com