There has been a lot of hype given to the tungsten carbide wedding bands. They are extremely popular wedding bands owing to a variety of factors. People are willing to sell their souls to get these rings- or so it seems. The number of websites that have been created in a bid to make these wedding rings more accessible just goes to show how popular these rings have become. It is important to make sure that you invest in the right ring though. Just because everyone is doing it, does it mean that you should?
Well, it does not but then in the case of tungsten wedding rings you will not go wrong at all.


Many are the Hollywood stars who have procured these wedding bands. They are perfect for men who are looking for something that is interesting in terms of style and customizable. Tungsten rings can be personalized to suit your taste and preference. The material is easy to work with owing to its hardness. It offers two color options: black and the silver grey. In fact it is easy to confuse it with silver only that it tends to be shinier than silver.
Qualities of tungsten carbide bands
To start with this is the second hardest material on the planet. Tungsten carbide ranks second only to diamond in terms of hardness. Therefore if you are looking for a ring that will never tarnish or get scratches then this is the option for you. With a tungsten wedding band you can do laundry, wash dishes and even punch the wall and still not risk getting the ring damaged.
Secondly, tungsten wedding bands are contemporary and stylish items. Unless you are thinking of traditional styles of gold and silver you will never go wrong with tungsten. It is extremely stylish and on top of that you can stylize it in your own ways. It does not matter whether you want it to get grooves or images drawn on it. The choice is absolutely yours.
Lightness is a central factor for all people. There is no reason why you should feel weighed down by your wedding ring. Even if you choose to go for the 8mm wedding band that many men opt for you will not feel like you have a stone tied to your hand. If you get the right fit, a tungsten carbide band will be extremely comfortable for you to wear.
Finally, it is possible to get a tungsten ring that is completely free from cobalt. This way you will not have your fingers turning an ugly green color. On top of that you will not suffer any kind of allergic reactions and skin irritations.
Should you get it?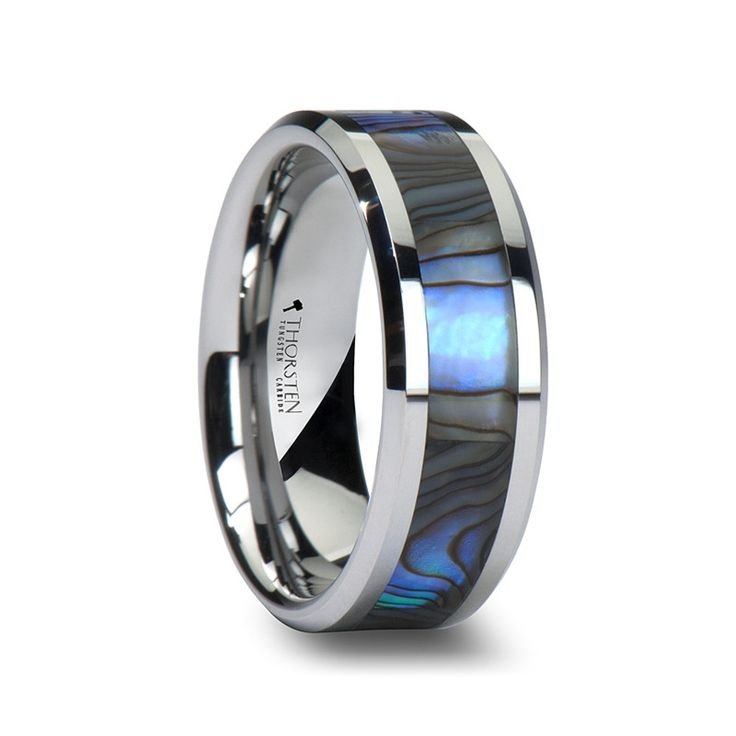 By all means, get yourself one of these rings. Celebrities are using these bands for their wedding because of their beauty. You too are welcome to get one. They are cheaper than gold rings by the way. This is aside from the fact that unlike gold they do not give people the 'gold allergy'.
Author bio : Isabella Rossellini is a jeweler based in Melbourne Australia. She has noted a great boom in the demand for tungsten wedding bands over the past few years. She has been tracking the cause of this sudden increase in demand and she came up with the 'Hollywood influence'