The ACADEMY Collection is meant for the man that stands above the ordinary. An aesthete, this man loves art, absolute beauty and rare objects because in a world where everything dates, where fashions come and go, only exceptional objects make history.
To this lover of great horological complications, this year ZENITH Manufacture offers Academy Minute Repeater a 25 pieces limited edition marvel.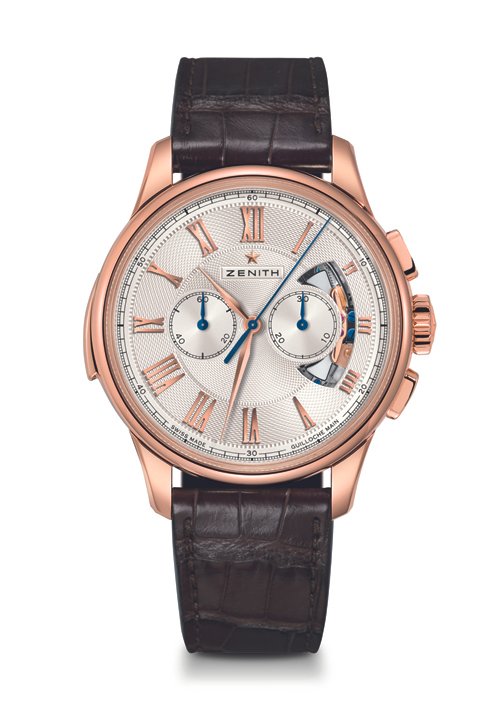 Noble in its quest and prestigious in its execution, endowed with a watch-making spirit but at the same time contemporary in style, the ACADEMY collection is the expression of a quintessential mechanical perfection, mastering aesthetic details and the integrity of a consistent craftsmanship.
An iconic representative of the best that Haute Horlogerie has to offer, this Academy Minute Repeater strikes the hours, quarter hours and minutes once the dedicated repeater slide has been activated.
A first hammer strikes the hours (1 to 12) on a low-pitched gong, while the quarters (1 to 3) are struck by two hammers on two low- and high-pitched gongs and the minutes (1 to 14) by a hammer on a high-pitched gong. This highly complex El Primero 4043 movement comprises 461 parts housed within a pink gold case that resonates to the sound of this subtle music of time.
The case is 45mm wide in 18k rose gold and it is almost 17mm thick. The dial is engraved with silvered guilloche with 18k rose gold hands and Roman numeral hour markers. The minute repeaters are visible hammer and gong displays on the dial preserving legibility for both the time and chronograph functions.