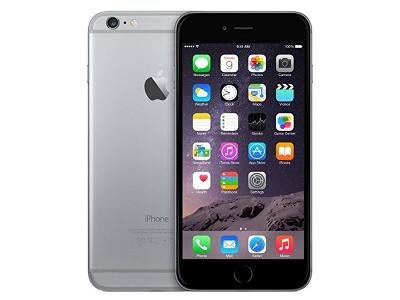 The iPhone7 release date (7th September 2016), has created a lot of buzz around the world. Now, it matters very less, whether you are an iPhone fan or despise it, but it surely is difficult to ignore the enticement of the launch. Although Apple has not specifically cleared whether the latest launch of the iPhone family will be iPhone7 or iPhone7 plus, but one thing is for sure, the latest version of iPhone is the next big thing and its devoted lovers have their eyes on it already .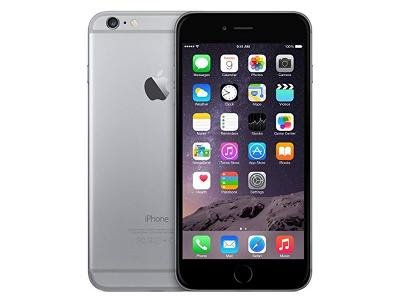 Here's what they are saying!
The new kid of the iPhone family, might be slightly larger than its predecessors with an ultra advanced technolofy. It is anticipated that iphone7 – if that is what they would call it, will have many idiosyncrasy i.e. latest operating system, new UI, smarter SIRI, ultra fast processor and the most favorable rumor is that there would be dual cameras in the back, with better zoom and faster focus for clicking sharper picture.
Processor and operating system – The hardware specifications included with the results indicate that the iPhone 7 Plus will come with 3GB of RAM – up from 2GB in the previous iteration – as well as a dual-core ARM processor clocked at 2.37GHz as opposed to 1.84GHz. It would come with iOS10, which will include an overhauled messages app that supports handwriting. Sound cool eh?
Design and display – iPhone promises to be the first smartphone in the market to use the latest Gorilla Glass 5 from corning, which it also uses it iWatch. Apple is also doing away with the home button, which would not only increase the size of the screen, but will also feature a touch sensitive pad powered by 3D touch technology.
Since a long time we have been expecting an edge to edge display, though the expectation has never really been met, we think it is time to finally welcome that change with this latest launch. It is also said that Apple's successor to the iPhone 7 may have a curved edge design for its OLED screen, the Wall Street Journal reports.
For 2017, the iPhone's 10th anniversary, Apple is believed to be working on a major redesign for its smartphone, which will include an edge-to-edge OLED screen, people familiar with the matter told the WSJ.
On top of this, the 2017 iPhone is also expected to eliminate the home button by building the fingerprint sensor right into the display.
Rumours about the removal of the headphone jack in the iPhone 7 may, in fact, apply to this iteration instead, following new leaks about the iPhone 7 matching the iPhone 6S.
These features for the 2017 iPhone – tentatively known as the 'iPhone 8', rather than the iPhone 7S – have been suggested by Apple watchers this year.
According to WSJ, the reason Apple is holding off from including these improvements in its forthcoming iPhone 7 is because the pipeline will take time to implement: "People familiar with the matter said some features that Apple hopes to integrate into iPhones, such as curved screens, weren't ready for this year's models."
See Also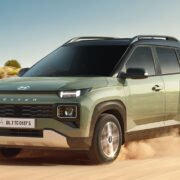 Camera– Dual cameras at the back! That would be one of a kind, wherein, both cameras would work together to generate one picture, with better zoom, exceptionally faster focus and perhaps much more detailing that would result in better and sharper pictures. It also is meant to boost the quality pictures when clicked in low light for better photography experience. So, all you wanderlusts who love clicking images from your iPhone, this could surely be of some interest to you.
No Aux Port- Don't be surprised if you do not see an aux port, in this latest launch by Apple. iPhone has decided to do away with it and instead would now offer, a single lightening cable port which would be sued for music playback, data transfer, as well as, charging. How practical would this turn out to be when someone wants to charge their phone and listen to music at the same time is a thing we will just have to wait and figure out.

iPhone7 Price: According to a report by Phoneradar, iPhone 7 and the iPhone 7 Plus are expected to come in three variants (based on storage) — 32GB, 128GB and 256GB. While the iPhone 7 32GB is said to cost CNY 5288, the 128GB and 256GB variants are expected to costs CNY 6088 and CNY 7088 respectively. As for the larger and more powerful iPhone 7 Plus, the 32GB, 128GB and 256GB versions are supposed to come with a price tag of CNY 6088, CNY 6888 and CNY 7888 respectively.
Converting the prices to Indian currency, the 32GB, 128GB and 256GB of iPhone 7 would approximately cost Rs 53,000, Rs 61,200 and Rs 71,250 respectively. While 32GB, 128GB and 256GB versions of iPhone 7 Plus would roughly cost Rs 61,200, Rs 69,200 and Rs 79,300 respectively.
– Sandeep Verma