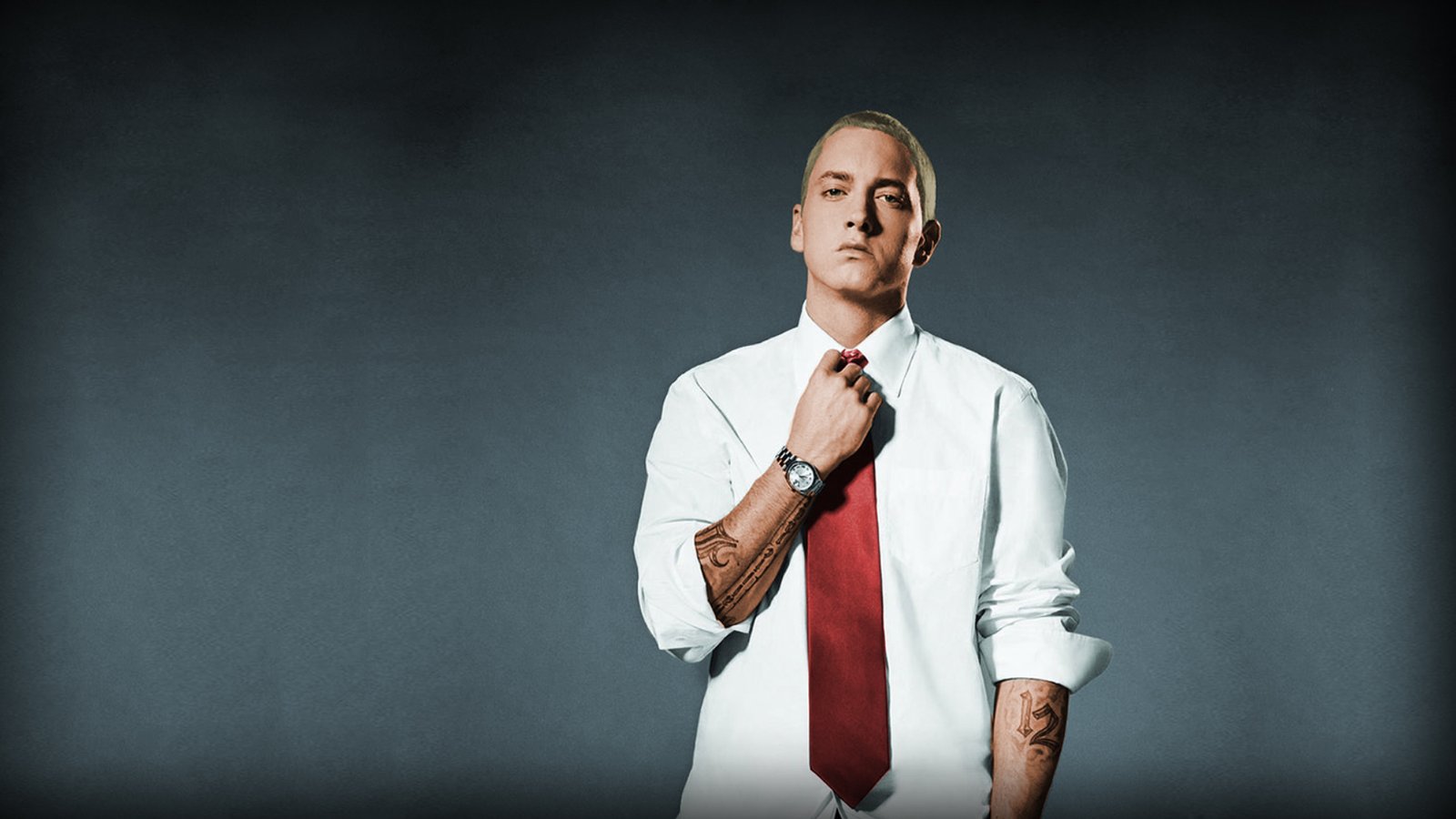 There could be a list of countless names that may juggle up in your mind when you start to contemplate – who is the most famous man on this earth? While names like Michael Jackson, Justin Bieber, 50 Cent, Barack Obama, and Lil Wayne are all worthy contenders, there is one name that out-shines everyone as the most searched man on Google; the leading search engine page and that is none other than hip-hop artist – Eminem!

For someone who aspired to be a comic book artist in his early days but got inclined towards music and hip-hop, after he got introduced to it by his uncle Ronald Nelson at the age of 11, there has been no stopping ever since!
Though he is the first artist to have won the Best Rap Album for three consecutive times, Eminem stands out from the other rap and hip-hop artists, majorly because of his in-different past and outrageous lyrics that condemn the rules of the society. He has often been accused of being too abusive; especially to women, and anti-homosexuality in his songs led to him being the target of protests from gay and lesbian activists who object to his lyrical endorsement of violence against them.
But his popularity chart kept moving up, because the African-American gangsta rap icon Dr.Dre (it is said that he does ghostwriting for him), and other black rappers with substantial credibility always conferring on him the mantle of legitimacy. He became a household name among hip-hop and rap followers when Elton John defied all the allegations against him for being anti-homosexuality and performed with him at the 43rd Grammy Awards in 2001.
Easily the child of controversies, Eminem has always been perceived as someone who dictates his frustration of yesteryears with his music and then shrugs off the taunts with a simple line – "I was just playing the character"! Not surprisingly, this has always been an intriguing factor in increasing his fan following all across the globe and people like reading more about him every passing day.
He got onto the wrong side of the law and was sued by his mother when he mentioned her in his song; "My name is" with the usage of lines like "Ninety-nine percent of my life I was lied to, I just found out my mom does more dope than I do…" But that never stopped him from venting out on some other biggies, including his ex-girlfriends like Maria Carey and Christina Aguilera.
People also saw the other side of him, when he dedicated a song (Stan) to one of his fans who used to write him letters and talk through about his life. This move took his popularity to a whole new level and suddenly the masses started looking at him like a legend, who in spite of all the criticism charges labeled against him, did care about his fans.
Eminem also runs a studio and one of the requirements for an artist to be signed by Shady Records (that's the name of his company), is to compete in a battle with nonother than Eminem himself, which itself is one of a kind move, in the entertainment industry.
Under normal circumstances when a hip-hop artist releases a frank and somewhat on-point song about domestic violence from the point of view of a perpetrator, people often get offended. But not Eminem followers. His name actually trends on Google with phrases like – Eminem abusive lyrics, Eminem against women, and Eminem controversies to name a few.
Here are some interesting facts that add on to the ever-increasing traffic to his name on Google…
– In June 2001, Eminem was sentenced to one-year probation on weapons charges.
– It has been rumored that Eminem also does ghostwriting for Dr. Dre (as mentioned earlier) and 50 Cents.
– By selling 1.7 million copies in its first week, Eminem's Marshall Mathers LP became the fastest-selling album in rap history.