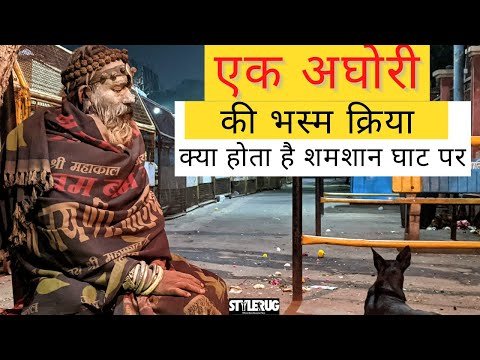 The Aghori are a small group of ascetic Shaiya Sadhus who They engage in post-mortem rituals. They often dwell in charnel grounds, smear cremation ashes on their bodies, and use bones from human corpses for crafting kapalas (skull cups) which Shiva and many hindu deities are often iconically depicted holding or using) and jewellery.
I recently visited Ujjain and spent about 6 hours with an Aghori in a Shamshan Ghat and shot the whole experience. The video below is the first part of it. 
Do watch and subscribe to the channel as we bring you more fascinating stories from all over India and around the globe.
Here are social media accounts to get in touch with.
See Also


Sandeep Verma
One of my friends once said, I am in love with words and a zoned out poser... well, I will keep it the way it has been said! Besides that you can call me a compulsive poet, wanna-be painter and an amateur photographer