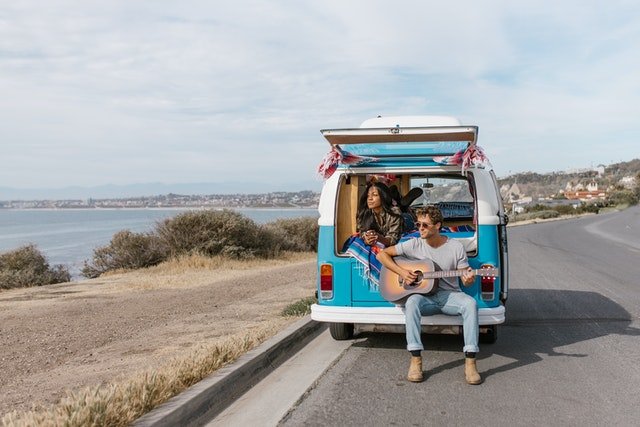 A road trip requires that you plan at least two weeks in advance. Besides packing for the trip, there are several other considerations from safety to sleep schedules and laws in different states among others. Here are seven ways to enjoy your road trip
1. Create a Reasonable Schedule
It is common to want to hit the next mile before you close the day. However, this can increase the risk of an accident as you may be tired and drowsy. Before the road trip starts, create a schedule that allows you enough rest while still allowing you to meet your daily driving targets. Set a realistic start time to avoid waking up too early.
This allows you to get enough sleep the day before the trip. Do not end the day too late after driving all day.
2. Take Frequent Breaks in Road Trips
It is okay to want to get to the next sight along the road fast. However, breaks help you stretch your legs and avoid the fatigue that you may feel after sitting for so long. The breaks are even more important when you have kids with you.
When you take that snack break, walk around to stretch your legs as you look around. If the route you follow has sights worth looking at, create your schedule around these sights.
3. Adjust Your Seat for the Best Posture
The seat position for drivers and passengers may not matter much when you are on short trips. However, during long trips, you need to tweak the position until the seats feel comfortable enough.
Adjust the seats to get the best lumbar and upper body support, neck and headrest support, and have an ergonomic distance between your body and the steering wheel. Always maintain an upright posture and release the tension in your arms.
Also Read: Uttar Pradesh Land of Shree Ram
4. Get a Comfortable Mattress for Your RV
Sleeping is a crucial part of enjoying your road trip. Without the right mattress, those long nights during the trip will make you wish you were in a hotel somewhere away from the RV. You could go for the queen-size mattress for the RV, but most mattresses this size will not fit in your RV, and they are heavy.
According to Dynasty Mattress, "The RV's walls and cabinets have been built to accommodate a short queen mattress size, and no amount of pushing and prodding is going to get a regular queen-sized mattress into the space set aside for a short queen mattress." Make your sleep comfortable with the right mattress today.
5. Stay Entertained with Books, Puzzles and Music
Long trips can be boring if all you do is sit and drive. You need to have the best entertainment for the road with books and puzzles for children and music for the driver. You can play games, such as "find a license plate" that keeps everyone engaged, entertained, and alert.
The passengers can also engage in sight-searching games along the road to ensure you never pass by the best sights without spotting them. The driver can listen to music or audiobooks as they chew gum to stay alert.
6. Bring Your Own Snacks and Water For Road Trips
Food and drinks are an essential part of every road trip. You may want to avoid frequent rests along the way, but staying hydrated is an easy way to avoid headaches when you travel. Bring water along with healthy snacks to keep hunger and boredom away.
Also, bring fresh fruits, popcorn, chocolate, and other sweet treats to keep you energized and to entertain the kids during the trip.
7. Invest in Ergonomic and Functional Accessories
You need to invest in comfort. You can buy accessories, such as a lumbar pillow or a neck pillow for back and neck support to make the trip more comfortable. You can also get something, such as a blanket to keep yourself warm, a cup holder, a port with multiple chargers, and an organizer for the back of your seat.
Consider your needs for the trip and then bring the best accessories to make your time comfortable.
Closing Thoughts
Before the trip, plan your activities and plan for the weather. If you travel in summer, bring the best gear for the sun and plan your road trip activities to suit the weather.

Sandeep Verma
One of my friends once said, I am in love with words and a zoned out poser... well, I will keep it the way it has been said! Besides that you can call me a compulsive poet, wanna-be painter and an amateur photographer