Leading motorcycle brand Royal Enfield, and Happy Socks, a leading European brand for designer socks and men's underwear, have come up with the most unexpected collaboration. The collaboration comes to life in form of a limited edition, multi-product line capsule collection of apparel & accessories for men that include motorcycling jacket, sweatshirts, t-shirts, helmets and a series of socks and boxer briefs.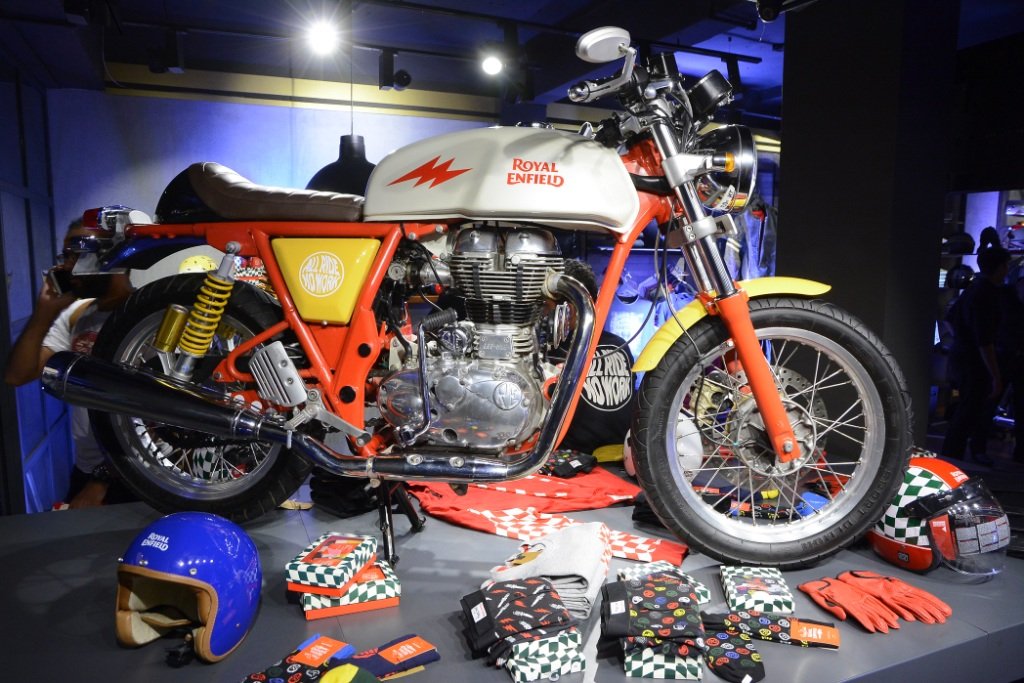 The collection inspired by the rocker cultural and café racing phenomenon from 1960s, celebrates the spirit of fun that is at the heart of both Happy Socks and the iconic Continental GT. As an ode to the collaboration, Royal Enfield has also created four limited edition Continental GTs, that will be displayed at Happy Socks exclusive brand stores in nodal cities like London, Stockholm, Copenhagen and Mumbai.
With strong patterns and effective colour combinations, the collection aims at converting everyday essentials into a colourful design piece that not just looks quirky, but also involves high quality standards, craftsmanship and creativity.
– Media Kit