Home » In Talks With Varun Gupta From The Clicktable
In Talks With Varun Gupta From The Clicktable


When Varun Gupta, a computer engineer from Purdue University, USA and an MBA from Columbia University, New York decided to expand his expertise beyond his family business Kent RO Systems Ltd, he came up with the idea of Clicktable.
Clicktable helps diner to find great restaurants and make reservations just at a click! Also, the diner has an option to avail amazing offers and deals offered by restaurants.
We got a chance to interact with the man himself about his business module, its offerings and much more.
Take a read.

SV: Brief us about Clicktable with details including Founding Year, Business Model & Idea Behind. 
VG: Clicktable is a mobile app cum website that allows diners to make hassle free real-time table reservations at their favourite restaurants. It also brings to diners the best offers, amazing deals and exciting events at the best restaurants in town.
Apart from the consumer-facing mobile apps and website, there is a restaurant facing side also called the Empower App. The Empower application is targeted towards casual and fine dining restaurants and it streamlines management of various front desk tasks like reservations, waitlists, guest data and table management, and promotion of events & offers.
Both products work on both desktop and mobile across different operating systems.
Business Model
Consumers don't pay anything to make reservations through our platform but we charge restaurants to use our software and other services.
SV: When and How it came into existence?
VG: I was trying to get a reservation at an award-winning restaurant in Delhi for quite some time but all my attempts were unsuccessful. I wondered, why isn't there an online system which shows table availability to prospective diners to ease the process of making reservations at restaurants. Having spent considerable time in the US and experiencing such portals over there, I thought that this should be good idea for the Indian market and should have an immense potential, given the facts that Indian diners are spending more time on their smartphones than before and the restaurant industry is growing at a healthy rate.
Although I studied computer engineering, I had lost touch of hands-on programming as I was involved in a non-IT related role in my family business – KENT RO Systems Ltd. for last 10 years.  Therefore, I created a small technology team to carry out POCs before we hired the full team for product development. Simultaneously, I also reached out to many restaurants in order to understand their acceptance for a table and reservation management software. The outcomes from the survey helped us to fine-tune our offerings in the software.

Thereafter, we spent almost six months to develop the restaurant facing software that allows restaurants to manage tables, reservations, customer data and events & offers. We named it "Empower" because by using the software, a restaurant is empowered to offer better customer experience to its diners.
We spent roughly a year in selling the Empower app to restaurants in Delhi NCR and simultaneously developed our consumer facing website and mobile apps. Once a threshold number of restaurants were using the Empower app in Delhi NCR, we launched our consumer facing website and apps. We also started operations in Bengaluru and Mumbai subsequently.
SV: What prompted you to start Clicktable with many being already in the market?
VG: Before plunging in this venture, we analyzed that competitor brands were offering table reservation service but they were using a call-centre based solution for confirming such reservations. Also, both did not offer any software solution to restaurants to manage reservations at the restaurant end. Hence, it was a completely one sided offering with virtually no focus on solving restaurant related issues.
SV: What are the unique key points of your company?
VG: –      Real-time confirmation of reservations for diners
–      We only allow actual diners to post reviews on our platform
–      CRM solution for restaurants to manage reservations, waitlists and guest data
–      Out of the box functionality for promotion of events & offers by restaurants to diners
SV: How are you different from the existing competitors?
VG: We provide a seamless experience for table reservations to diners. Because our consumer website and apps are integrated with the piece of another software that runs at the restaurant, we always have the real-time table availability and hence, the reservations are confirmed in real-time. We have completely bypassed the call-center model in our operations.

Also, another thing that makes us very different from all the competition is that we allow only actual diners to review restaurants on our platform. This prevents bloggers and spammers from creating artificial ratings of restaurants like on similar platforms.
SV: What is the funding status and monetization model for your business?
VG: It is self-funded.
SV: What challenges are you facing in running your business?
VG: The biggest challenge was the difference between expectations and reality. I think many start-ups go through this and we were no different. We build this product after gathering information from 250+ restaurants and we internally believed that it's a well thought-of product.
See Also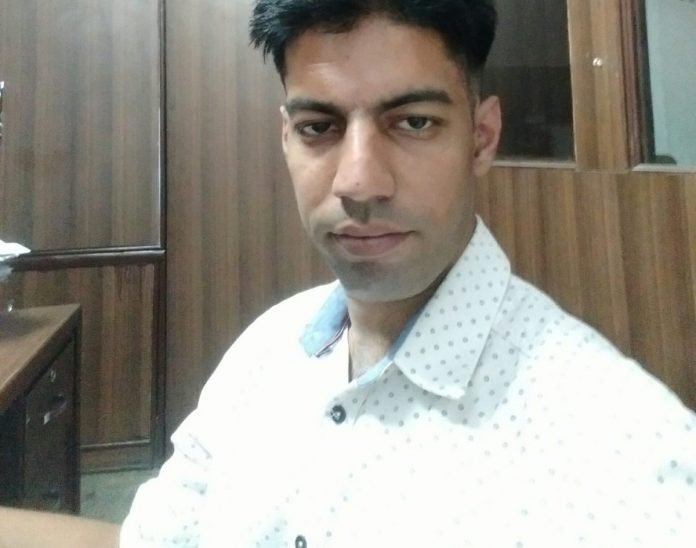 Home » In Talks With Varun Gupta From The Clicktable
But when we launched the restaurant facing app, Empower, in the market, we were taken aback by the resistance shown by the restaurants to implement such a product. They were just not ready to make a paradigm shift from manually managing their reservations, waitlist, guest data, etcand move to a cloud based product. We quickly realized that dedicated training to their staff mitigated most of their apprehensions and thus we started providing unlimited free on-field training as part of our sign-up process. In fact, unlimited free training is a major USP for us now.

Also, early we assumed that real-time confirmation of reservations would be enough to generate enough traction for reservations but after launching our consumer website, we soon realized that Indian diners are mostly value driven and offers/deals is their highest priority while making reservations. We quickly had to rework our product to ensure that deals and offers are more prominent on our website and app.
SV: How has been the consumer response so far?
VG: Users, both restaurants, and diners, see value in our products.The restaurant user base is diversified in terms of product usage. Not many restaurants use all available modules; they cherry-pick what suits their needs.But we so have many restaurants who swear by our product as the Empower App has eased front desk operations significantly in these restaurants.
Consumer website and apps are fairly new in the market but we are getting healthy response from diners on it.
SV: What are the traction details (like users, app downloads & other achievements of the company)?
VG: Our consumer website has been up and running since last three months. As of now, we get roughly 100,000 visitors on our website every month.
We recently (last week)launched our mobile apps and are hopeful that we will see more traffic across platforms.
SV: How do you look at expansion?
VG: We started out of Delhi NCR. Today we have roughly 850 restaurants on our platform. We have been successful in tapping standalone restaurants and now our focus has shifted on chains and 4/5 star hotels.

We also started operations in Bangalore and Mumbai few months back. It still early days in those markets but we have almost 150 restaurants in above two cities on our platform.
We are also planning to start operations in Pune and Hyderabad soon.
SV: What are your marketing plans?
VG: We currently are marketing our website and app only through the digital medium. Investment in radio and OOH media is also in the pipeline.

Sandeep Verma
One of my friends once said, I am in love with words and a zoned out poser... well, I will keep it the way it has been said! Besides that you can call me a compulsive poet, wanna-be painter and an amateur photographer