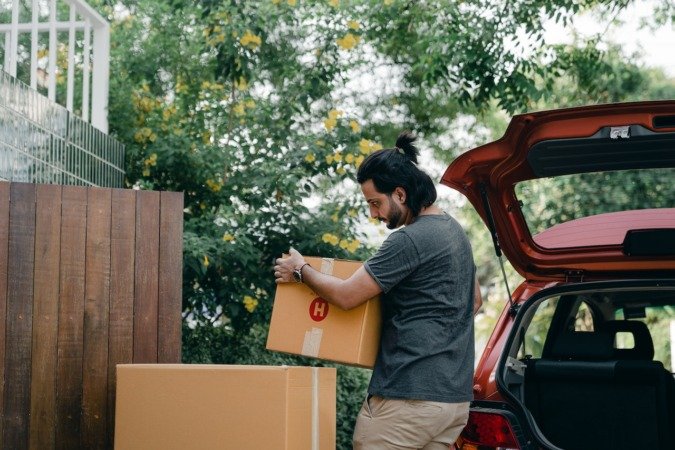 Peter Minkoff
Peter is a men's grooming & fashion writer at High…
Renting an apartment can be both exciting and overwhelming, especially for those who are unfamiliar with the process.
However, with a little planning and research, you can find the ideal apartment that meets both your needs and your budget.
Here are some important pointers to remember when renting an apartment:
Determine your budget
Determine how much you can afford to spend each month on rent and associated costs such as utilities, parking, and any other fees before you begin looking for apartments. Remember that the monthly rent is not the only expense you will face.
Moving expenses, such as moving trucks, boxes, and other supplies, must also be considered. It is critical to plan ahead of time and make a list of all of your expenses to ensure that you stay within your budget.
Research the area
Research the neighborhood where you want to live to ensure it is safe, has convenient transportation options, and nearby amenities such as grocery stores, parks, and entertainment options. Investigate the crime rate in the area to determine whether it is a safe place to live.
Consider the apartment's proximity to your workplace, school, or other important locations. Check that the location is convenient for you and meets your requirements.
Create a checklist
Make a list of your must-haves, such as the number of bedrooms, a dishwasher, and other conveniences.
This will help you in narrowing down your options and focusing on apartments that meet your needs. Consider natural light, parking, laundry facilities, and any other important features you require in your apartment.
For example, you can look at luxury apartments in Alexandria as the ideal solution. These apartments offer amenities such as a gym, pool, and rooftop terrace, along with everything else you need to fulfill your requirements.
Check the apartment's condition
Before signing a lease, thoroughly inspect the apartment to ensure that it is in good condition. Look for any signs of damage, mold, or other issues that could lead to future problems.
Check for signs of wear and tear, such as peeling paint, broken tiles, or dripping faucets. Make sure that the apartment is in good condition and that you are satisfied with its condition before you sign the lease.
Read the lease agreement carefully
Before signing the lease agreement, carefully read it and ensure that you understand all of the terms and conditions.
See Also

Make sure you understand the lease's length, how the rent will be paid, and what happens if you need to break the lease. Be aware of any penalties for early lease termination, having a pet, or making changes to the apartment.
Verify the landlord's reputation
Investigate the landlord or property management company's reputation to ensure that they have not been the subject of numerous complaints or lawsuits.
Assess online reviews and request references from current or previous tenants. You can also check with the local Better Business Bureau to see if the landlord has received any complaints.
Ask about security deposits
Determine the amount of the security deposit and the conditions that must be met in order for you to receive it back at the end of your lease. Check the terms of the security deposit and what will happen if you damage the apartment or need to break the lease early.
Get renter's insurance
Consider getting renter's insurance to protect your belongings and cover any liabilities in the event of a theft, fire, or another unforeseen event. Renter's insurance is reasonably priced and can provide peace of mind in case of an unexpected event.
Finding the right apartment to rent can be difficult, but by following these useful tips, you can make the process much easier and find a place that meets your needs and budget. With careful preparation and attention to detail, you can find the perfect apartment to call home.

Peter Minkoff
Peter is a men's grooming & fashion writer at High Street Gent magazine from UK. Beside writing he worked as a menswear fashion stylist for many fashion events around UK & AU. Follow Peter on Twitter for more tips.