Nocturne – an exclusive lounge cum bar in Kolkata opened its doors nearly two years ago and was inaugurated by Bollywood superstar Genelia D'Souza. The brainchild of Sovan Mukherjee and Anshuman Singh, the lounge is at par with most lounges operating in India, setting the mood for a complete club and lounge ambiance.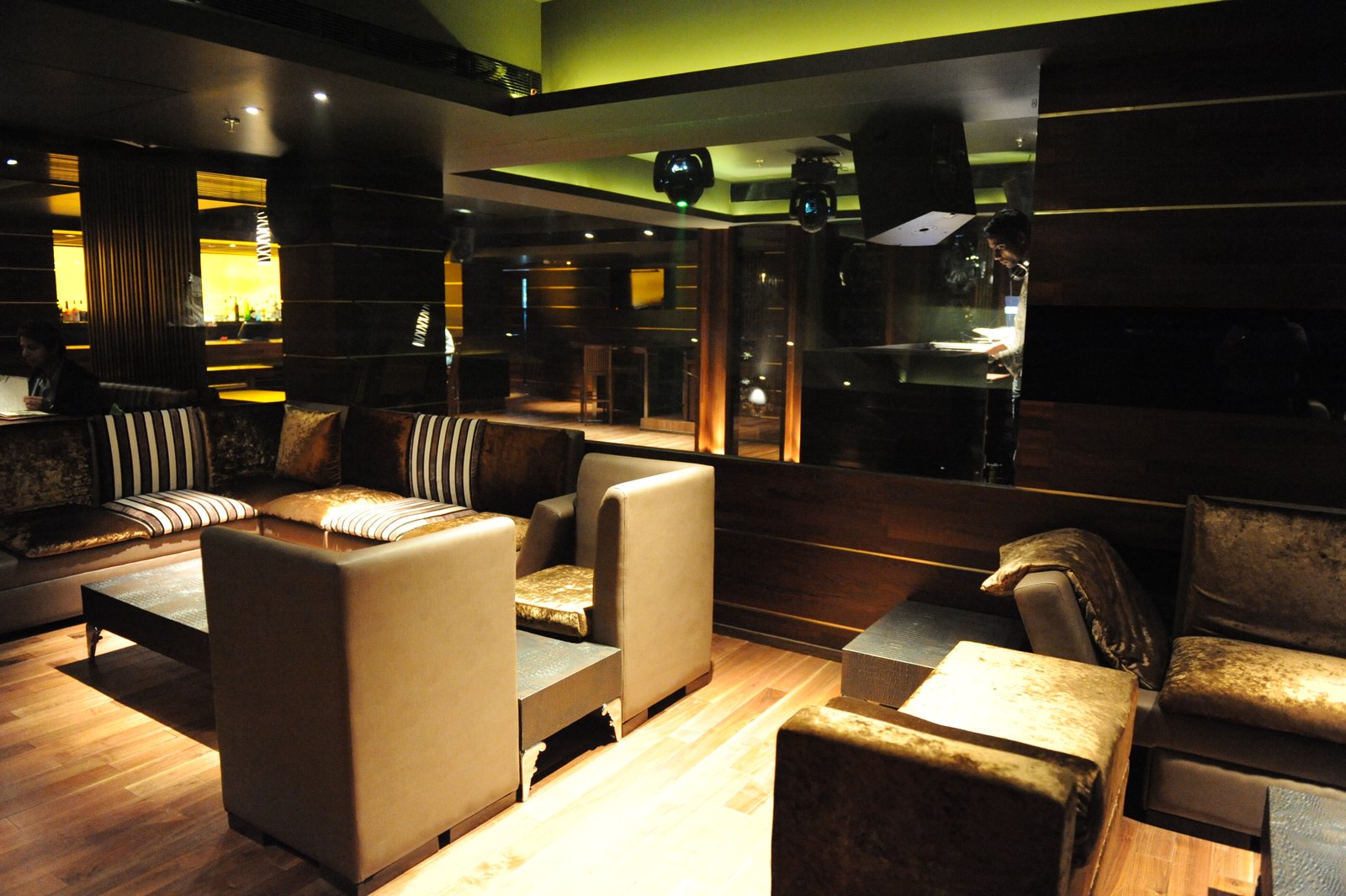 Nocturne, meaning 'the painting of the night scene', has a magical and mysterious touch to its name, and can be interpreted as a promise for a potential mystic and dreamlike night for its guests.
Their décor, done up by the celebrated architect and interior designer, Ajit Shipi is extremely cozy and comfortable. Setting the mood for a complete club and lounge experience there are soft lights, pleasant interiors, and world music. A warm chocolate brown dominates the interior, and is not very ornate to overwhelm its guests. Interiors are very simple yet classy, very modern yet sophisticated.

Nocturne boasts of having the longest bar counter in the city of 40 feet. It has a yellow ochre backlit alabaster rack stacked with an enviable, desirable and amazing collection of liquor, trying to host most wines and spirits across the globe. With an addition to this the food is superb and their delectable food platter, offering delicious and varied world cuisines, especially the thin crust Pizza.
Nocturne divided into two areas, namely, nocturne (the classy and cool mix of lounge, bar and club), and the nocturne haze (which is located at the basement, housing the smoking lounge cum café).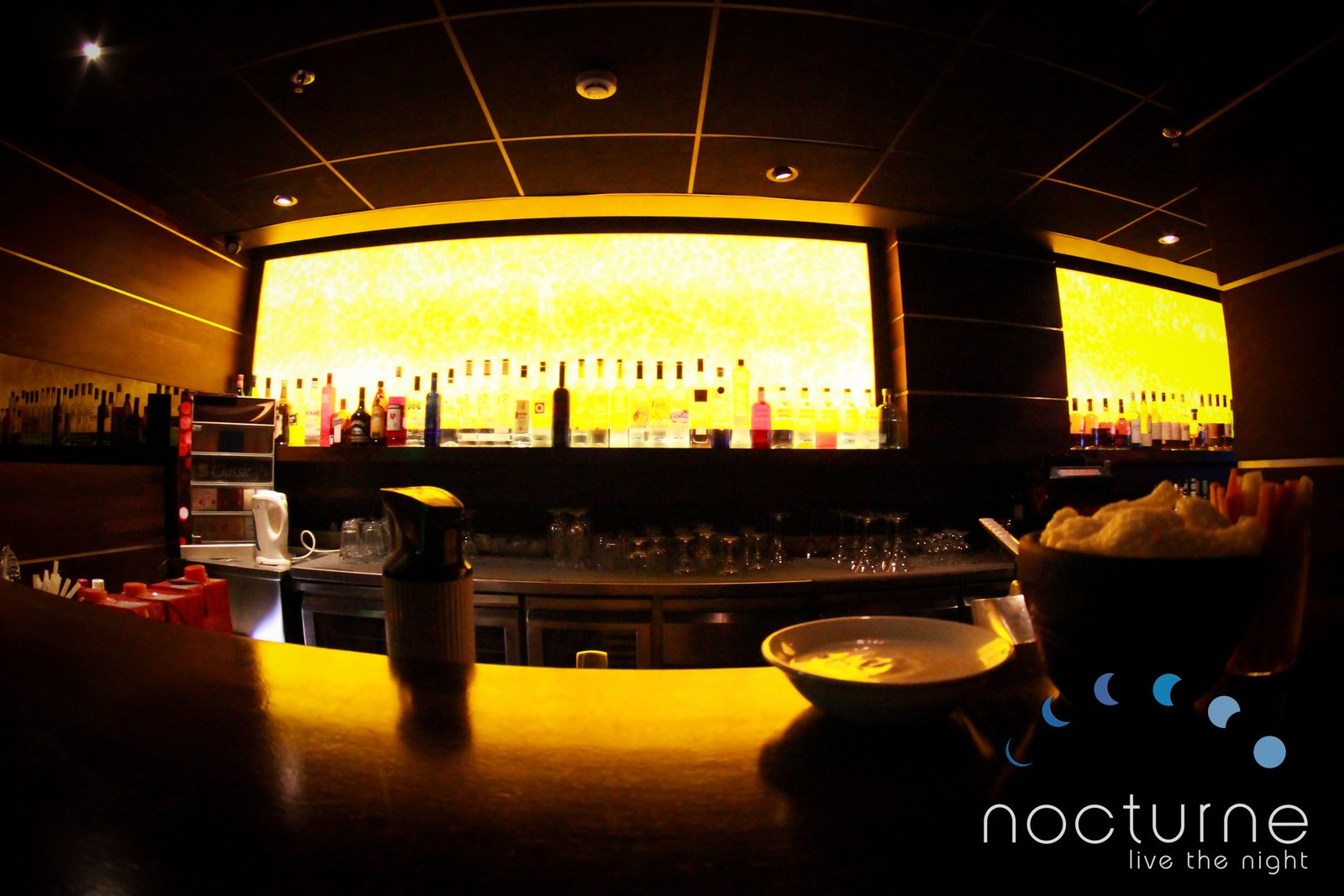 The Lounge of Nocturne has a simple, yet rich décor, combined with an exclusive service counter, giving it an overall royal feel. The cushioned seats in the lounge are done up in shades of brown and beige with walnut wood walls and monotones create an environment of relaxation. The Lounge itself can house about thirty-five people at the same time.
-Press Kit