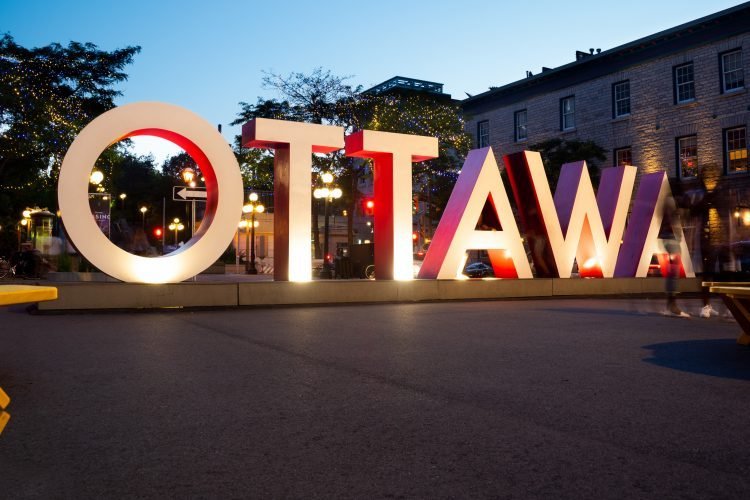 Everyone who lives in or has visited Ottawa knows that it can be pretty expensive to do anything remotely fun there. But the good news is that like pretty much anything, there's always a way around it if you're willing to look.
In fact, there are plenty of cheap or free activities to do in Ottawa that won't leave you with an empty wallet.
Even if you're travelling on a tight budget, these activities will guarantee a fun-filled trip for you and your partner or group of friends.
Not being able to enjoy travel as much because of your monthly expenses, student loans or having to save up can be fairly annoying. So, here are some of the best things to enjoy on a budget in Ottawa.
Outdoor Movies
Head to Centretown Outdoor Film Festival to spend your time enjoying a wide variety of different films. If you enjoy individual, indie and unusual movies, then it's a great place to be – and the best part is that it's completely free to attend. The festival runs for six weeks every summer.
Yoga on Parliament Hill
Lululemon hosts yoga on Parliament Hill every summer, starting at the beginning of May. If the weather permits, the yoga classes are held every Wednesday, offering an incredible, relaxing workout that you can do by yourself or with others in the great outdoors. Admission is free, so whether you are a seasoned yogi or trying it out for the first time, it's the perfect way to get some exercise in and meet new people. Just try and get there early, as it fills up quite quickly.
Canoe or Kayak on Dow's Lake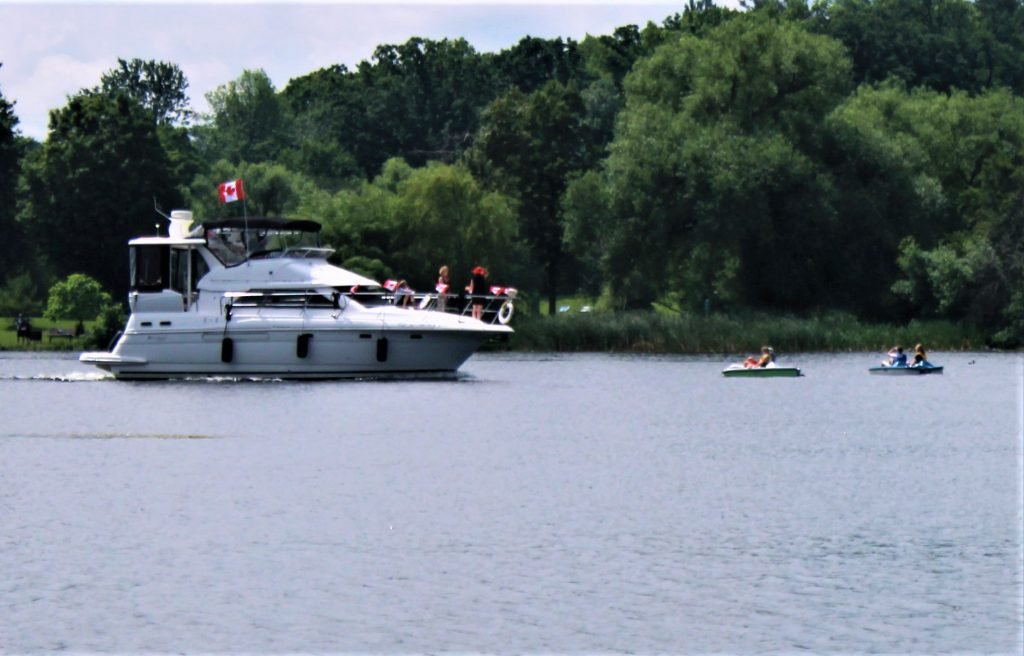 Canoeing or kayaking along Dow's Lake is a great way to spend a morning or afternoon in the spring or summer, and the best part is that it only costs $8 per person. And if you or a member of your group isn't strong with coordination, it can also turn into a very hilarious, comical scene that's certainly lots of fun as well.
Visit the Byward Market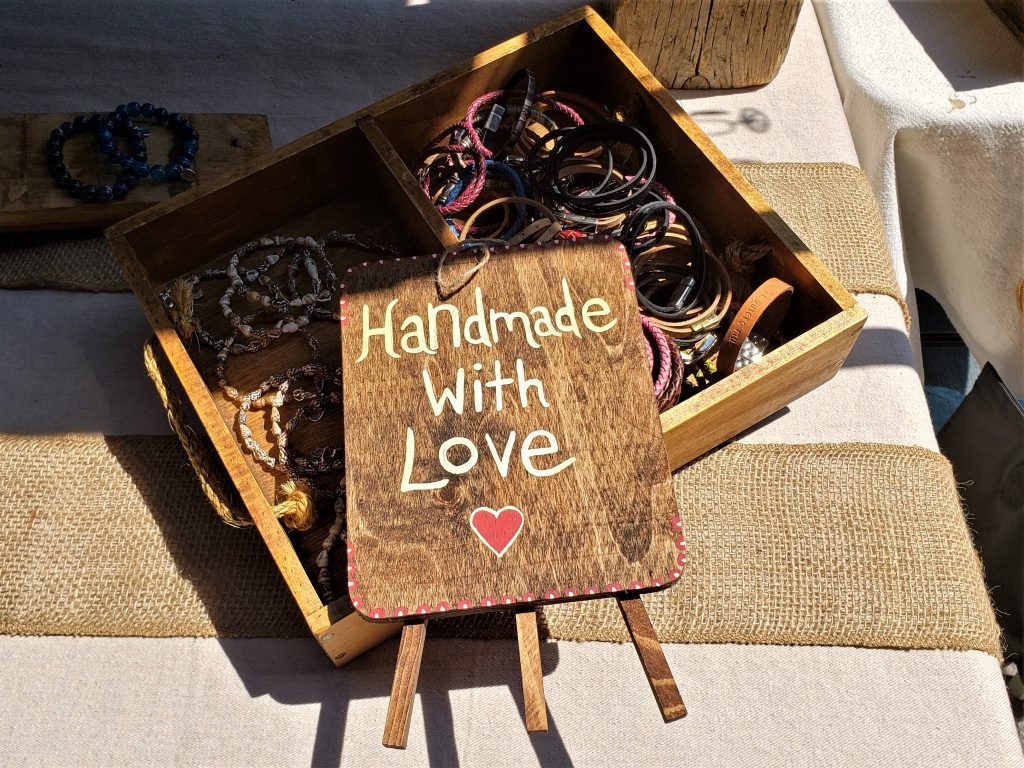 If you enjoy looking at handcrafted goods and want to support some local businesses in Ottawa rather than spending your tight budget on the big-name brands, then a trip to Byward Market is definitely recommended. It's the perfect location for finding unique items, with several vendors offering flowers, jewellery, and much more. You'll also find plenty of free entertainment available every day, and the priceless, lively atmosphere won't be one that you're forgetting in a hurry.
Tour the Parliament Buildings
This iconic, historic building is completely free to visit, and it's encouraged that every Ottawa resident goes to explore it at some point. You can go by yourself and explore the outside grounds completely free of charge, or delve deeper into the architecture and history with a guided tour. Either way, you're sure to learn a great deal.
Visit Andrew Hayden Park for a Picnic
During the summer time, Ottawa has several amazing locations that are perfect for a low-cost picnic. Andrew Hayden Park is the perfect location for enjoying a picnic and a drink whilst watching the sunset. The water also makes for an ideal walk, and if you stop by the lighthouse you can enjoy some amazing views completely free of charge.
Enjoy Free Museum Admissions
There are several great museums in Ottawa that are great to visit with plenty of collections and exhibitions on offer inside. You can spend hours looking at stunning art, historical artefacts, science exhibits and much more completely free of charge. The Canadian Museum of Nature is a firm favourite, with free admission each Thursday from 5-8pm. Or, if you enjoy art, then check out the National Gallery of Canada, which is also free to the public from 5-8pm each Thursday. The Canadian Aviation and Space Museum is free every day for an hour between 4-5pm, or history buffs can get their fix at the Canadian Museum of History for free each Thursday from 4-8pm.
Spend a Day at the Beach
Ottawa's beaches might not be world class, but you can still have a fantastic time at the beach when you are visiting with family or friends. You can spend some time playing volleyball, pig out on cheap ice cream from local cafés and ice cream stands, and if you're feeling brave, you can go for a dip in the water.
Party at the Glow Fair
If you're planning on visiting Ottawa in June, then you definitely have to take the time to attend the coolest block party there is. At the Glow Fair, you'll find yoga in the streets, a DJ, two main stages, and everybody standing out in glow in the dark outfits and neon body paint. The best part – admission to this yearly festival is completely free of charge.
Explore Multicultural Ottawa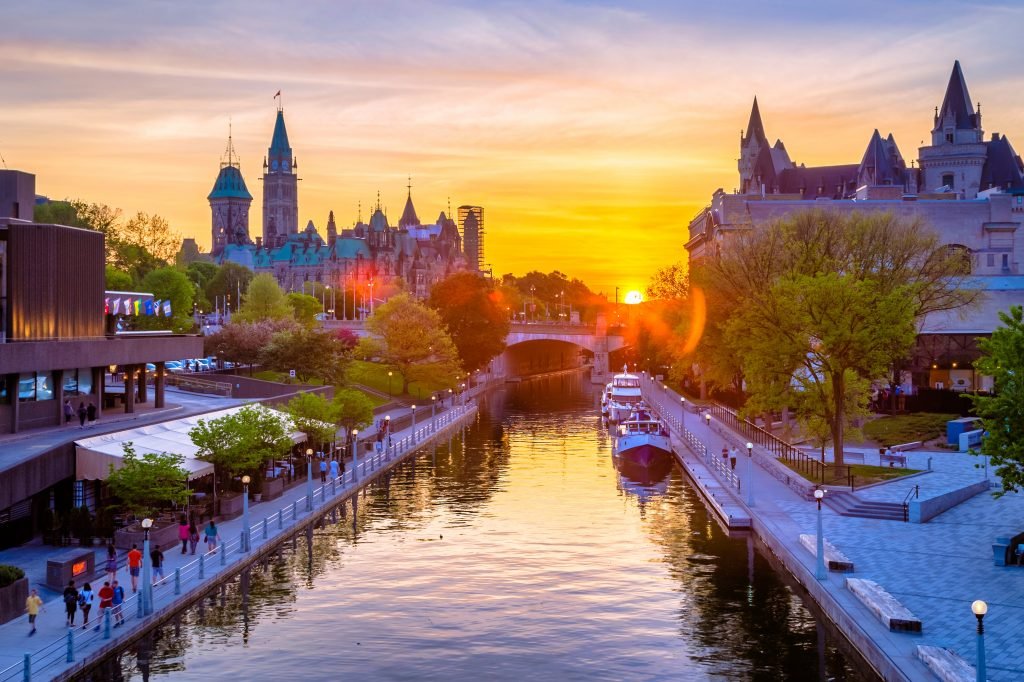 Throughout the year in Ottawa, there are several festivals and events celebrating a wide range of ethnicities and cultures. You can learn more about the history of a certain culture, explore the traditional cuisine, and generally have a great time celebrating multicultural Canada. Everybody is welcome, regardless of where you are from. The Lebanese and Ukrainian Festivals are held at the end of July. If you're visiting in August, you can check out the Festival of India, the Greek Festival, or SouthAsianFest. The Turkish Festival is held at the beginning of September.
Learn to Dance
Learning to dance doesn't have to be difficult or expensive when you are visiting Ottawa. Throughout July and August, you can have some fun and learn something new with free salsa lessons at City Hall. The lessons are held every Wednesday evening and you can go along with a friend or go by yourself and make new friends while you're there.
Visit Lansdowne Farmer's Market
Show your support to local farmers at the Lansdowne Farmer's Market, offering a wide range of fresh products including fresh flowers, fresh fruit and vegetables and much more. For those who want an indulgent summer day out with friends without overdoing it when it comes to calories, you must try their awesome healthy popsicles that are the perfect guilt-free way to stay cool on a warm day.
Getting There:
Finally, with all these savings, don't blow your money on getting to Ottawa. You can find more information here if you are looking for cheap flights to Ottawa. Going direct with an airline like Porter can be an easier way to get lower prices instead of using comparison sites, and you should book in advance if you can to take advantage of lower demand. And, take the time to compare prices for different flight times and days. The more flexible you can be when visiting Ottawa, the better; weekdays are usually cheaper than weekends for flights simply due to the fact that less people are looking for a trip to Ottawa during the week, so it could be worth looking at flights that wouldn't normally be your first choice to travel on. Alternatively, if you don't mind a longer journey, you can get buses across the Canadian border at affordable prices.
What are your favourite cheap things to do in Ottawa? We'd love to hear from you in the comments.

Sandeep Verma
One of my friends once said, I am in love with words and a zoned out poser... well, I will keep it the way it has been said! Besides that you can call me a compulsive poet, wanna-be painter and an amateur photographer