Breakbounce, the retail brand that has been a part of Goldenseam Industires Pvt Ltd, launched its first exclusive brand outlet in India in Vadodara on 8th December 2015. Samarjit Gaekwad from the Royal family of Vadodara inaugrated the store. The brainchild of Sanjeev Mukhija, the founder of Goldenseam Industries Pvt Ltd, Breakbounce is the the first streetwear brand of the country.
Dominating the menswear category, the brand already has presence in 140 doors through partnerships with retail giants such as Lifestyle, Splash, Central and Reliance Footprint. It has a pan Indian reach that is enabled by Flipkart.com, Myntra, Snapdeal.com, Jabong.com and Amazon.in.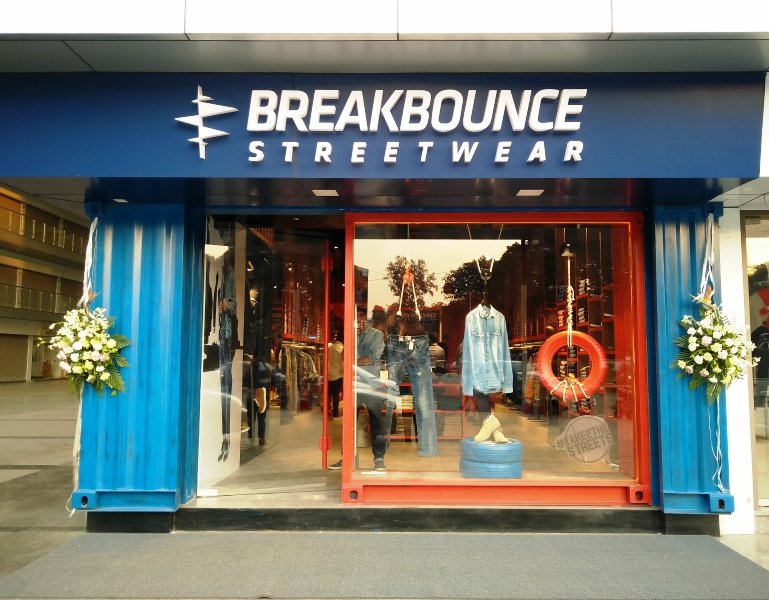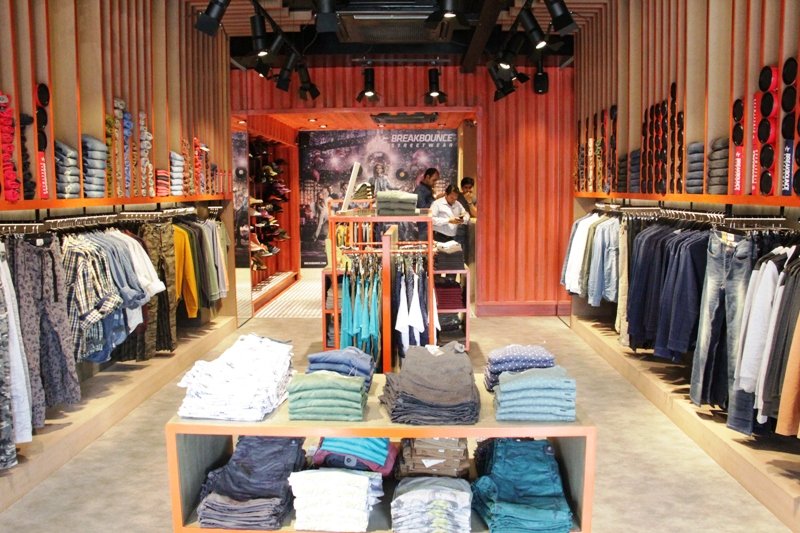 The concept store is a fusion of opposites and is spread across 640sqft. While it is grungy and almost unfinished in it's choice of materials, it is stylish and refined in design. The main design of the store is composed of two main elements. The first element being a composition of vertical MDF/Cement board slats that make up the shell of the store and the second being a container. The wall display which covers most walls is a composition of slats and boxes to house the products.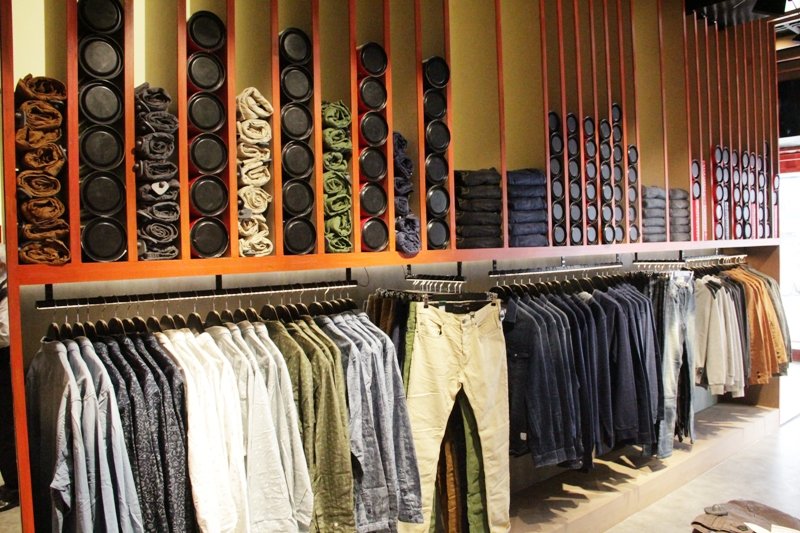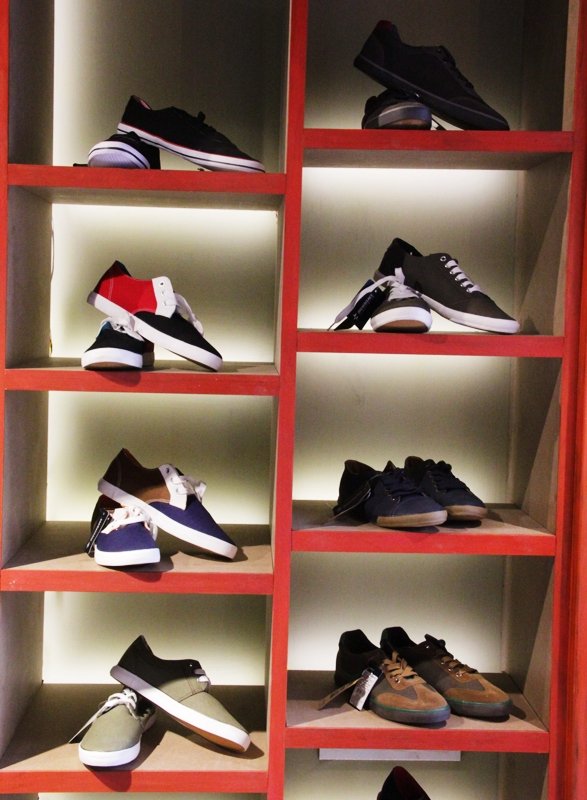 The slats have products rolled up in cylinders and stacked one on top of the other in a colour coded fashion. This augments the design and also acts as storage in an attractive way. The walk ins will instantly sense and identify with the street style vibe of the store. The idea is to give the youth, an experience straight off the international runways as the brand brings the latest trends in streetwear to the Indian shores at affordable prices.