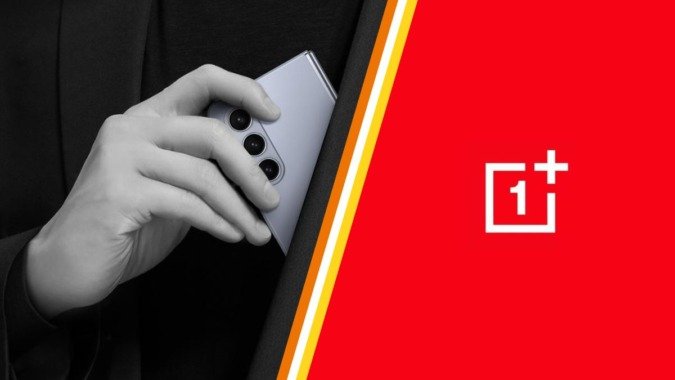 OnePlus has officially announced its first foldable phone at TechCrunch 2023. While the precise release date of the OnePlus foldable smartphone is yet to be confirmed, prominent tipster Max has indicated via Twitter that it is expected to be announced on October 19.
Leaks and rumors have already provided insights into its specifications and pricing strategy. Notably, the OnePlus foldable is expected to be competitively priced, presenting a viable alternative to Samsung's foldable offerings.
Leaked Specification
Turning to specifications, there is speculation that the OnePlus foldable may bear a resemblance to the Oppo Find N2, a book-style foldable device introduced in 2022.
The device is rumored to be powered by an octa-core Qualcomm Snapdragon 8 Gen 2 SoC. It is expected to feature a 7.8-inch 2K AMOLED primary screen along with a 6.3-inch AMOLED cover display, both supporting a 120Hz refresh rate.
Photography enthusiasts can anticipate an impressive camera setup in the OnePlus Open. This setup is rumored to include a 50-megapixel primary camera with optical image stabilization (OIS), a 48-megapixel camera equipped with a wide-angle lens, and a 32-megapixel camera featuring a periscope lens on the rear.
Moreover, the device could incorporate a periscope lens with 3x optical zoom. Selfie enthusiasts will also have reason to be pleased, as leaks suggest the inclusion of two 32-megapixel front-facing cameras.
Leaked Price
According to tipster Yogesh Brar, the anticipated OnePlus Open foldable phone may be priced at under Rs 1,20,000 in India. In contrast, the recently launched Samsung Galaxy Z Fold 5 is currently available in India at a price of Rs 1,54,999 for its 12GB RAM + 256GB storage variant.
See Also

OnePlus seems to adhere to its strategy of offering consumers a compelling combination of specifications and affordability to effectively compete with major players in the tech industry.
As OnePlus prepares to enter the foldable smartphone market, its competitive pricing strategy and promising specifications position it as a formidable contender against established rivals, such as Samsung.
The official unveiling scheduled for October 19 is expected to provide further insights into this highly anticipated device and its potential impact on the foldable smartphone landscape.