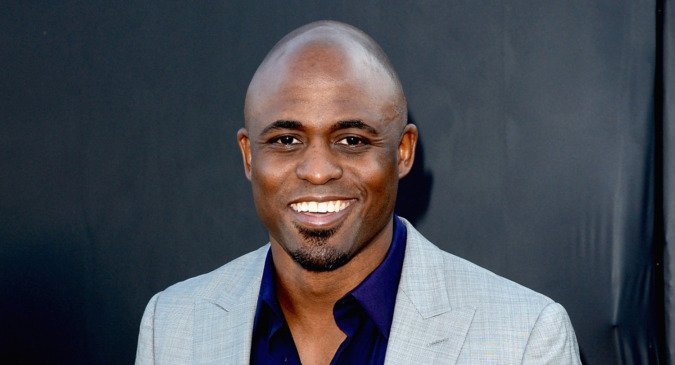 On Monday, Wayne Brady publicly revealed he is pansexual, a moment in which he shared his ongoing journey of understanding his sexuality and addressing his "love addiction."
In a candid conversation with People magazine, the 51-year-old host of "Let's Make a Deal" confidently declared, "I identify as pansexual," emphasizing his attraction to individuals irrespective of their gender or sex. He humorously added, "Think of it as a broad-minded form of bisexuality!"
Currently engaged in a process of self-exploration, Brady is concurrently involved in the production of a reality show centered around his blended family. This captivating series is slated to premiere on Hulu in the upcoming year.
As he navigated his path toward self-discovery, Brady found that the label of bisexual didn't entirely encompass his identity.
Connect with us on our Social Media Pages.
Reflecting on his evolution, he shared, "I gravitated towards pansexuality because, although it might stray from the traditional definition to me, 'pan' signifies an ability to feel attraction to individuals who identify as gay, straight, bisexual, transsexual, or non-binary. It's about embracing a wide spectrum of attractions."
In unveiling his authentic self, Wayne Brady opens a dialogue about the nuances of sexual orientation, fostering understanding and acceptance of a diverse range of identities.
Ever since Wayne Brody's admission, a lot of people have been asking the same question: What is pansexual? And while many try to define pansexual, not many try to focus on the other aspects that surround it.
What Is Pansexual?
Pansexuality, often referred to as "pansexual," is a sexual orientation characterized by the potential for romantic or sexual attraction to people regardless of their gender identity or biological sex.
Unlike some other sexual orientations, pansexuality transcends the binary construct of male and female, allowing individuals to experience attraction to a spectrum of gender expressions. Pansexual individuals may be attracted to those who identify as male, female, transgender, non-binary, genderqueer, and more.
It's important to note that pansexuality is just one of many sexual orientations, each with its unique characteristics and preferences. Understanding and acknowledging these orientations contribute to a more inclusive and compassionate society.
Breaking Down Gender Barriers
A key feature of pansexuality is its disregard for traditional gender norms and boundaries. Pansexual individuals are attracted to people based on emotional and personal connections, rather than limiting their affections to specific gender categories. This approach challenges the societal norms that dictate who one should be attracted to based on their own gender identity.
Pansexuality and the LGBTQ+ Community
Pansexuality is an integral part of the LGBTQ+ (Lesbian, Gay, Bisexual, Transgender, Queer/Questioning, and more) community, which advocates for the rights and recognition of individuals who do not conform to heteronormative standards. The inclusion of pansexuality within this community contributes to the richness and diversity of sexual orientations and identities.
It's essential to recognize that while pansexuality shares common ground with other sexual orientations within the LGBTQ+ spectrum, each orientation maintains its unique aspects. For example, bisexuality involves attraction to two or more genders, while pansexuality encompasses attraction to people regardless of gender.
Dispelling Myths and Misconceptions
Like any sexual orientation, pansexuality has faced its share of misconceptions. One common misconception is that pansexuality is synonymous with promiscuity or a lack of commitment. This stereotype is not only inaccurate but also perpetuates harmful biases, yet people with no knowledge try to fine what is pansexual. Pansexual individuals, like anyone else, form meaningful and loving relationships based on emotional connections and compatibility.
The Importance of Acceptance
Promoting acceptance and understanding of pansexuality is essential for creating a more inclusive society. By recognizing and embracing the diverse ways in which individuals experience attraction, we foster an environment where everyone can express their true selves without fear of judgment or discrimination.
Studies have shown that social acceptance significantly contributes to the mental and emotional well-being of individuals within the LGBTQ+ community. When individuals feel understood and valued, they are more likely to experience better mental health outcomes and overall life satisfaction. Thus, acknowledging and validating pansexuality is a step toward creating a more compassionate and empathetic world.
Our Opinion
In a world that is becoming increasingly aware of the diverse spectrum of human identities and orientations, pansexuality stands as a testament to the fluidity of attraction and the importance of love beyond boundaries.
By acknowledging pansexuality and promoting understanding, we contribute to a more inclusive society where every individual can embrace their authentic selves. As we continue to strive for acceptance and equality, let us remember that love knows no limits, and embracing diversity enriches our collective human experience.

Sandeep Verma
One of my friends once said, I am in love with words and a zoned out poser... well, I will keep it the way it has been said! Besides that you can call me a compulsive poet, wanna-be painter and an amateur photographer