In today's fast-paced world, having a reliable and efficient laptop is essential for professionals and students alike. Recognizing the need for a device that combines portability, performance, and affordability, Acer has launched the Acer Swift Go 16, a sleek and powerful laptop designed to keep up with your demanding lifestyle.
Whether you're a frequent traveler, a student shuttling between classes, or a professional constantly on the move, the Acer Swift Go 16 is here to ensure that you can work, study, or entertain yourself wherever you go.
Read: Vivid Orange Illuminates The Air Jordan 1 Low
To begin with, the chassis feels particularly sturdy, though it's relatively light for a 16-inch laptop at 3.64 pounds. Even though it's fairly thin for a full-size notebook, the lower frame doesn't flex much under pressure. The lid and screen only flex a little when twisted.
Read: More Tech News
The Swift Go's right side offers a USB 3.2 Type-A port, a microSD card reader, an audio jack, and a Kensington security lock slot. The left flank puts forward a second USB-A port, an HDMI 2.1 monitor port, and two Thunderbolt 4/USB4 ports. The latter also accommodate the AC adapter's USB-C connector, which makes it somewhat unfortunate that they're both on the same side.
Read: Nick Kyrgios: A Champion Fighting for Mental Health
The spacious 16-inch display with 16:10 aspect ratio is the Acer's main attraction. The surrounding bezels aren't record-breakingly thin, but they easily fade out of view. Base models have a 1,920-by-1,200-pixel IPS panel with 60Hz refresh rate, but our top-of-the-line Swift Go 16 boasts a 3,200-by-2,000-pixel OLED screen with 120Hz refresh.
See Also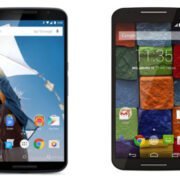 Read: How To Shave Beard Easily
It has a webcam that offers 1440p resolution instead of the lowball 720p that many laptops settle for. It comes with a pair of stereo speakers on the bottom of the laptop
Battery life is a crucial consideration for those constantly on the move, and the Acer Swift Go 16 excels in this department. With up to 10 hours of battery life, you can work or play for extended periods without worrying about finding a power outlet. Whether you're attending classes, working remotely, or enjoying a long-haul flight, the Acer Swift Go 16 has the endurance to keep up with your needs.
The Swift Go 16's screen is phenomenal for an affordable, non-workstation consumer laptop, offering exceptional color coverage and accuracy.