BMW has recently introduced a new variant of the 6 Series Gran Turismo, called the 630i M Sport Signature. With an ex-showroom price of Rs 75.90 lakh in India, this new trim is exclusively available with a petrol engine and boasts some exciting new features.
630i M Sport Signature only available with petrol engine
The BMW 630i M Sport Signature is specifically designed for petrol engine enthusiasts. Equipped with a powerful yet efficient engine, this variant caters to those seeking a thrilling driving experience. By focusing solely on the petrol engine, BMW has crafted a dynamic vehicle that showcases its dedication to performance and innovation.
Rivaling the Mercedes E-Class and Audi A6
In a competitive segment dominated by luxury brands, the BMW 6 Series GT M Sport Signature stands out as a noteworthy contender to the Mercedes-Benz E-Class and Audi A6. With its distinctive design, advanced features, and exceptional performance, this BMW variant aims to establish itself as a formidable competitor in the market.
A Standout Feature: Soft-Close Doors
The M Sport Signature variant introduces a noteworthy upgrade in the form of soft-close doors. This feature adds an extra layer of luxury and convenience, ensuring that doors close smoothly and elegantly for both drivers and passengers. It reflects BMW's dedication to providing a refined and comfortable driving experience for its customers.
Exterior and Interior
Visually, the M Sport Signature trim of the 6 Series Gran Turismo shares similarities with the M Sport trim, yet there are subtle differentiators. The M Sport Signature distinguishes itself through the addition of extra chrome accents on the grille, enhancing the overall aesthetics of the vehicle.
Inside the cabin, BMW has prioritized comfort, equipping the 6 Series M Sport Signature with specially designed Comfort seats for the front passengers. Additionally, the remaining seats are adorned with brown leather featuring black contrast piping and stitching, exuding elegance and sophistication.
BMW 6 Series Features
Packed with cutting-edge features, the M Sport Signature trim offers an elevated driving experience. Keyless entry ensures convenience and seamless access to the vehicle, while the inclusion of gesture controls for the 12.3-inch infotainment touchscreen adds a touch of futuristic technology.
Additionally, the M Sport Signature boasts remote parking assist, enabling effortless maneuvering in tight parking spaces using controls on the key fob. Rear seat entertainment screens, wireless charging capabilities, and compatibility with both Android Auto and Apple CarPlay contribute to a modern and connected driving experience.
Moreover, the 16-speaker Harmon Kardon Surround Sound system delivers exceptional audio quality, further elevating the overall driving pleasure. For added safety, the car is equipped with a reverse camera and features such as six airbags, ABS with EBD, three-point seat belts for all passengers, ISOFIX, and run-flat tires.
See Also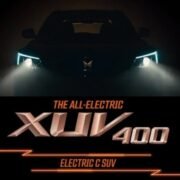 BMW 6 Series powertrain
Under the hood, the M Sport Signature variant is powered by a robust 2.0-litre, four-cylinder petrol engine, generating an impressive 258hp and 400Nm of torque.
This engine is intelligently mated to an 8-speed automatic gearbox, delivering smooth and precise shifts that optimize performance and fuel efficiency. Furthermore, the vehicle comes standard with adaptive air suspension, ensuring a comfortable and dynamic ride in various driving conditions.
BMW 6 Series price and rivals
Priced competitively, the 6 Series Gran Turismo ranges between Rs 72.50 lakh and Rs 74.50 lakh for the 630i M Sport and 630d M Sport variants. This places it squarely within the same price bracket as its rivals, the Mercedes-Benz E-Class and the Audi A6.
The BMW 6 Series GT M Sport Signature aspires to enchant luxury car enthusiasts seeking a combination of style, comfort, and driving enjoyment with its exceptional design, advanced features, and potent performance.