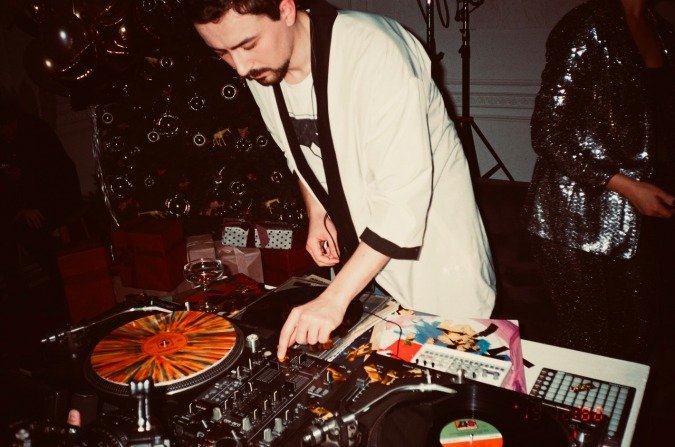 Peter Minkoff
Peter is a men's grooming & fashion writer at High…
Becoming a DJ is one of those dreams that you simply can't shake no matter how much someone might try to persuade you that it's not worth the effort.
Yes, this is a competitive field, and yes, aspiring DJs are entering the scene every single day, but it's also one of the most fulfilling career choices you can make if you're passionate about making music and you love nothing more than to help others have an amazing time. 
Check out our: Youtube Video on Music Production with Rummy Sharma
Plus, there are many ways you can break into the music industry and make a name for yourself these days, from performing live at clubs and big music festivals like Tomorrowland all the way to promoting your music online on YouTube, Deezer, Spotify, and other streaming platforms and social media.
It might not be easy at first, but rest assured that you have plenty of opportunities for success. Let's take a look at the best dj tips that will set you up for a thriving DJ career.
Listen to a lot of music
First and foremost, you can't expect to become a famous DJ by sticking to a single genre of music, or by listening to the same old artists year after year. If you want to become the best at what you do, you need to educate yourself and broaden your horizons, you have to explore the music world and gather as much knowledge as you can.
This will help you become a master DJ who knows how to combine different tunes and genres into a perfect mix that will raise the roof and set the audience on fire.
Youtube Music Production Interview: Virant Rathore
After all, the DJ industry is full of artists that all sound the same most of the time, so you need to be the innovator in the field in order to stand out and amass a loyal audience. What's more, learning about the music world will help you produce better quality mixes that are always in key, which is especially important if you want your music to have an infectious flow.
Study other DJs and their stories
Part of becoming a great DJ is about the inspirational figures in your life, the people that have shaped you as a person and have shaped your vision of the future and your career. This is why you need to look into many different DJs to discover their unique stories and takes on this profession, in order to find your own motivation and inspiration for success.
Read: How to dress-up for a music festival
Take DJ Eshna for example. She is a prominent DJ from India who has been a part of many different industries and fields before discovering her love for DJ-ing, and her story along with the stories of many other successful DJs can serve as the perfect foundation for the development of your career as well.
Take the video-making game seriously
You might want to focus on your live act, and you might want nothing more than to fire up the audience at the club, but before you can become a star you need to get the word out that a hot new DJ is in town.
You have to promote your music and your personal brand online, and there's no better way to do that than to focus on making amazing music videos for YouTube and other streaming platforms.
To separate yourself from the competition and actually capture the attention of your audience, you need to make some quality visuals with the best intro maker for DJs that will allow you to customize your visual identity and create a truly memorable experience for your audience.
See Also

Read: Unsung heroes of The Beatles
Your music will gain more exposure the better your visuals are because people love nothing more than to listen to great music while engaging their other senses as well.
Consider collaborating with other DJs
Collabs are a big deal nowadays, especially when you have established artists in the field who are willing to collaborate with up-and-coming DJs who have a lot of potential. Digital technologies have allowed artists to collaborate from anywhere in the world, and you should take advantage of that opportunity to mix a few tracks with popular DJs such as DJ Mew or other worldwide artists.
This will give you invaluable insight into the industry, and you will definitely get some recognition from having your name next to theirs on the album.
Stay on top of the latest trends
Lastly, always remember that the DJ scene is constantly changing and evolving, meaning that you need to stay on top of the latest trends in order to stay fresh, innovative, and relevant to your audience.
Remember, there is a new DJ on the scene every single day, and chances are that some of them are bringing something new and inspirational to the game. By monitoring the trends, you can stay ahead of the competition and grow your personal brand.
Wrapping up
DJ-ing is not easy in such a competitive landscape, however, that doesn't mean that you don't have what it takes to succeed. Use these tips to reach your goals and become the DJ the world will know.

Peter Minkoff
Peter is a men's grooming & fashion writer at High Street Gent magazine from UK. Beside writing he worked as a menswear fashion stylist for many fashion events around UK & AU. Follow Peter on Twitter for more tips.