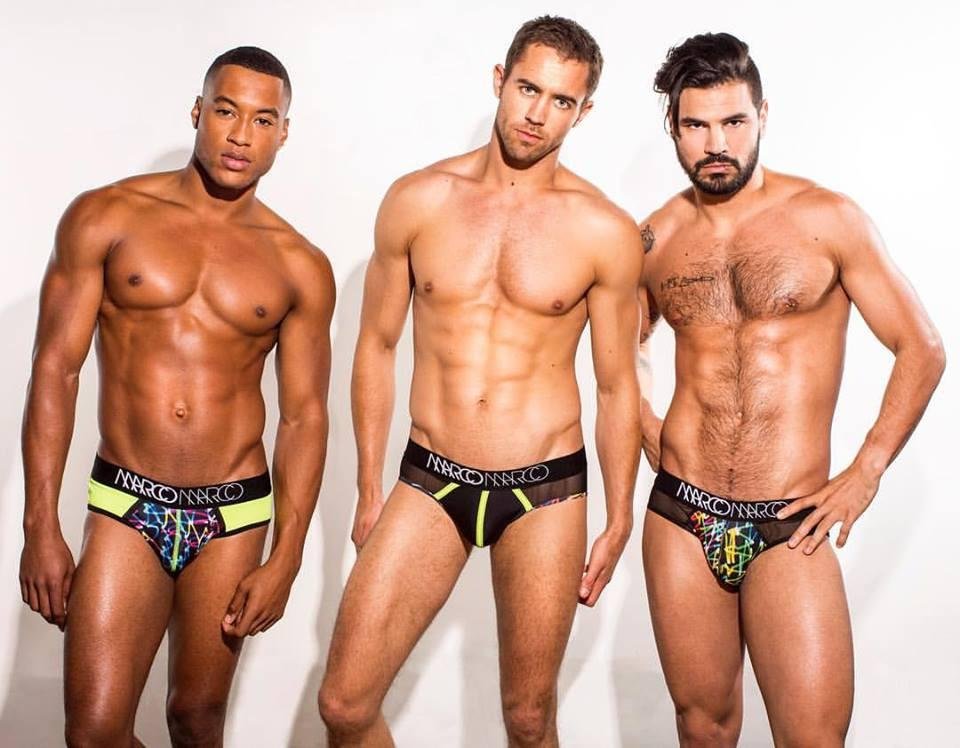 Peter Minkoff
Peter is a men's grooming & fashion writer at High…
Make no mistake about it – what you wear under your trousers, track pants and even shorts matters.
First of all, you never know when you'll have your chance encounter and get lucky with someone and you know that once you're left with nothing but your underwear on, it makes an impression and can even make or break your night.
Now, aside from romantic scenarios, or sudden trips to the doctor, there are other reasons why having great underwear is important. The right underwear should not only look, but feel good on the skin, and support you where support is needed most.
This gives you additional confidence and security as well as the comfort of knowing everything will be staying exactly where it should be, so let's see which five types have made the cut so you can get rid of your old, worn-out and dingy greying grundies.
A classic must-have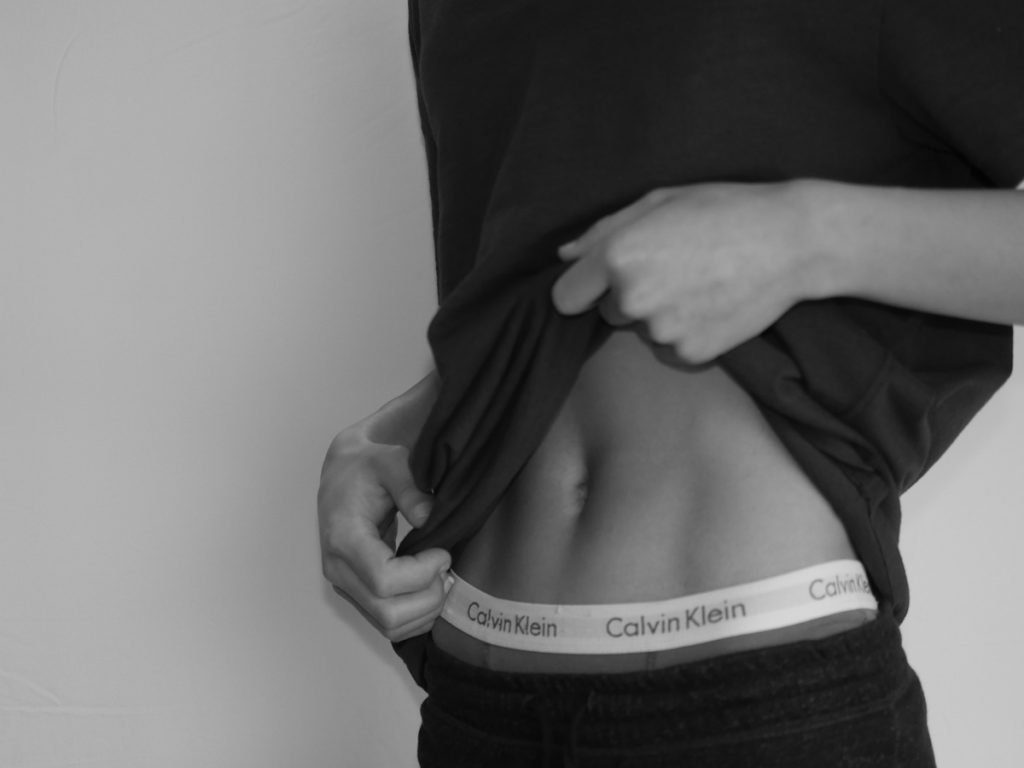 Slips and briefs are quite similar in cut and fit, so take your pick between the two.
Now, one of the best things about these types of underwear is that they are snug – they cover the backside perfectly, as well as 'the package' but where it gets interesting is here: briefs and boxers are pretty fitted and leave the upper thigh, and essentially your entire legs exposed, which makes them perfect for those days when you want to wear fitted clothes – skinny jeans or the tighter trousers that are now all the rage, especially in the suit arena.
In addition to that, if they're made of quality and a bit sturdier fabric, they even provide somewhat of a lift. They come in a variety of rises from low to high, so whether you're a guy who loves low-rise jeans or is more comfortable with underwear that goes almost up to your bellybutton, a good pair of slips has got you covered.
You Might Also Like: Shaving Tips For Men For A Better Shaving Experience
Loose vs. fitted

Ok, let's get right down to the cons, get them out of the way so we can get to the reason you actually need them despite some of their shortcomings. Boxers, or boxer shorts are loose; they're essentially a thinner and slightly shorter version of swimming trunks.
They don't provide almost any support at all, as the cut is wide and breathable, but that's actually part of the charm. Why? Because there are times when you don't need support, you just want comfort – like when you're just hanging around the house in them, or wearing them under track pants.
They're great for sleeping as well, as the loose cut is super comfy. You can definitely play any sport in these, but avoid them in a tight-trouser situation as they will bunch up and look truly unflattering.
However, aside from the traditional boxers, there are also boxer briefs, which are immensely more fitted, hence provide much more support and even a little lift, plus they look more modern, so have a few regular ones for around the house, and stock up on the fitted ones for going out.
You Might Also Like: My Travelogue And Stay At The Crazy Indian Pad, Old Manali
A potential winner
In the world of high-quality men's underwear, there is one particular pair that most men seem to be drawn by – the mighty trunks. There are several reasons for this. First of all, they look super-sexy as they are tight, fitted, and if you're standing in front of someone wearing nothing but these, if it wasn't in the bag by now, it is now.
The way they just sit perfectly on the hips, hug the thighs, and expose yet support the package at the same time, and they can be shorter or mid-length, although both look sexy and feel great.
You can wear them with essentially anything as the leg and hip-hugging silhouette makes them virtually invisible even under slim-fit jeans, so this pair will come through for you every time you need it too. It's the push-up bra of men's underwear.
The playful kind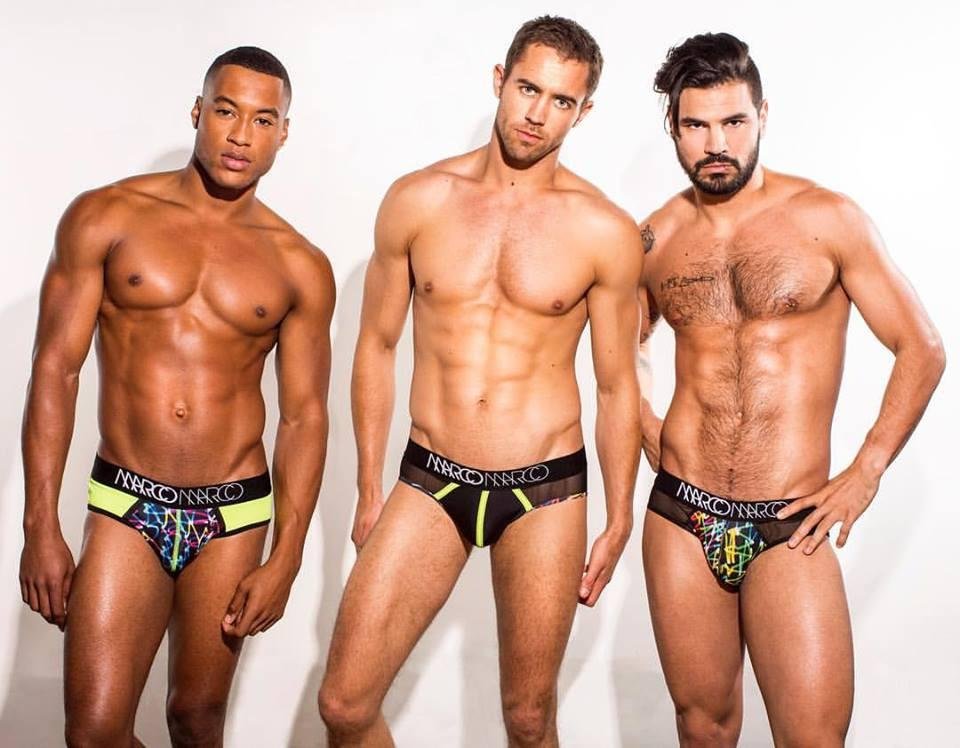 Ok, this isn't what you would call your run-of-the-mill everyday underwear, but hey, they're fun and frisky, and every guy should own at least one pair in his lifetime.
Of course, we're talking about the jockstrap. These won't protect much else aside from your package – but that's the most important thing, isn't it? Jokes aside, these are incredibly sexy, and if women can endure wearing uncomfortable sexy lingerie for the sake of men, why not return the favor with our own version of seductive and racy underwear. Whether you're after guys or girls, they will both appreciate the effort.
The pair to keep you safe
Hey, women have leggings and tights to protect them from the winter harshness, and therefore, we believe that men deserve their own version of warm and toasty helpers.
In case you were wondering, the final pair you simply must own, if for no other reason than those chilly winter days are the longjohns. Granted, you won't be slipping into tight-trousers or slim-fit jeans (unless you go for a size larger), as these, as snug as they are, are still long and look almost like super-tight pajama bottoms, but you'll be warm, and even sexy if you're walking around your house in nothing but these as they are virtually a garment in its own right.

Peter Minkoff
Peter is a men's grooming & fashion writer at High Street Gent magazine from UK. Beside writing he worked as a menswear fashion stylist for many fashion events around UK & AU. Follow Peter on Twitter for more tips.