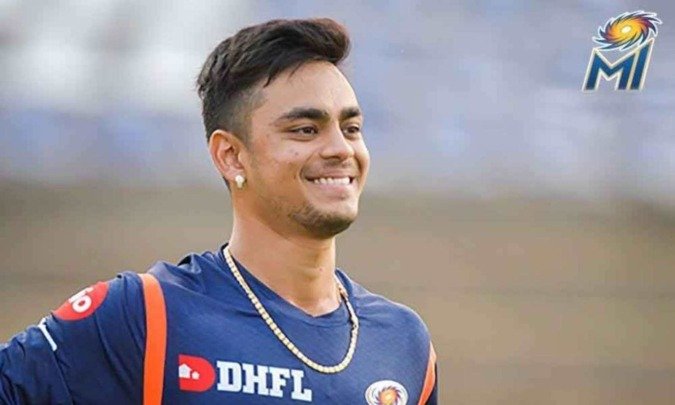 Ishan Kishan expressed his delight after scoring a half-century against West Indies in the second Test, mentioning that Virat Kohli supported his batting at number four and encouraged him to play his natural game. He also credited Rishabh Pant for assisting him with his bat positioning while they were at the National Cricket Academy (NCA).
During the fourth day's play in Port of Spain, India set a formidable target of 365 runs for West Indies to win the ongoing Test match. By the end of the day, West Indies had lost two wickets, with Tagenarine Chanderpaul (24*) and Jermaine Blackwood (20*) at the crease.
Reflecting on his innings, Ishan Kishan said, "The half-century was really special. I was aware of what the team needed from me, and everyone showed their support. Virat backed me and encouraged me to play my game. It was Virat bhai who took the initiative and sent me in to bat when there was a slow left-armer bowling. It turned out to be a good decision for the team, and sometimes such calls need to be taken."
Kishan revealed their plan during the rain break was to play 10-12 overs and score 70-80 runs, aiming for a target of 370-380. Having spent time at the NCA before the match, Kishan benefited from Pant's advice on his bat positioning, which was valuable due to their familiarity from their under-19 days.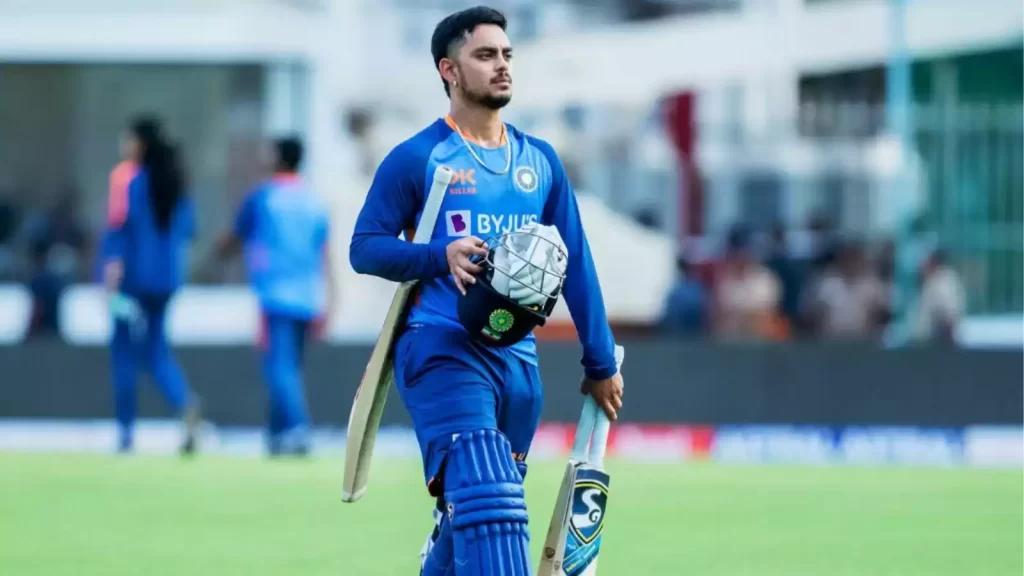 He acknowledged the presence of senior players who constantly guide the bowlers and looked forward to an exciting game on the following day. He expressed his gratitude to his parents for their unwavering support throughout his cricket journey.
Here's all that you need to know about this rising star of Indian cricket. But before that do connect with us on our social media handles.
In the realm of cricket, few stories capture the imagination quite like that of Ishan Kishan.
Hailing from the cricket-loving state of Jharkhand in India, Kishan has emerged as one of the most promising young talents in the sport. With an impressive batting style, exceptional skills, and an unwavering passion for the game, he has garnered attention and praise from cricket enthusiasts and experts alike.
Early Life and Introduction to Cricket
Ishan Kishan was born on July 18, 1998, in Patna, Bihar, India. He displayed an early interest in sports and cricket, in particular, catching the attention of his family and local coaches. At the tender age of seven, he was introduced to the game, and there was no turning back. His raw talent and dedication were evident from the start, setting the stage for what would be an inspiring journey in the years to come.
Rising Through the Ranks
Kishan's cricketing journey began at the local level, where he honed his skills in school and club cricket. His impressive performances soon earned him a spot in the Jharkhand Under-16 team, where he continued to impress with his batting prowess. As he progressed through the ranks, he caught the eye of talent scouts and selectors, eventually earning a berth in the India Under-19 squad.
The Under-19 World Cup in 2016 proved to be a watershed moment for Ishan Kishan. As the captain of the Indian team, he led from the front and showcased his maturity and leadership abilities.
His explosive batting and wicket-keeping skills were on full display, helping India reach the final of the tournament.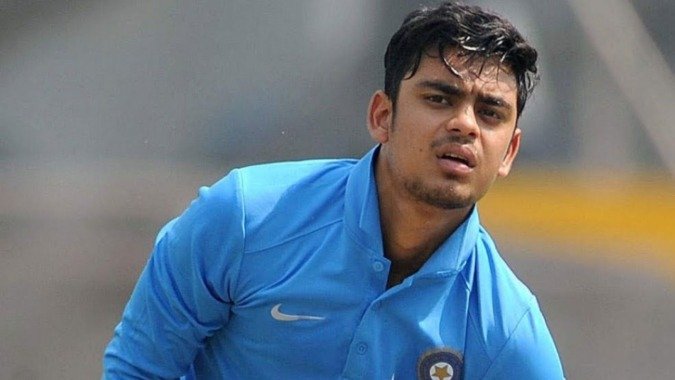 Domestic Success and IPL Debut
Following his successful stint with the Under-19 team, Kishan turned his focus to domestic cricket. Representing Jharkhand in various domestic tournaments, he consistently performed at a high level.
His ability to score quick runs and his adaptability in different formats of the game soon earned him the reputation of being a dependable match-winner.
Ishan Kishan's breakthrough into the Indian Premier League (IPL) came in 2016 when he was signed by the Gujarat Lions. In his debut match against the Royal Challengers Bangalore, he made an immediate impact, scoring a blistering half-century. Since then, he has been a regular feature in the IPL, representing the Mumbai Indians (MI) franchise from 2018 onwards.
A Crucial Role in Mumbai Indians' Success
As a key player for the Mumbai Indians, Ishan Kishan has played an instrumental role in the team's success in the IPL. His exceptional performances have been vital in helping the team clinch several titles. Whether it's his ability to anchor the innings or accelerate in the death overs, Kishan's versatility with the bat has made him an invaluable asset to the team.
Strengths and Style of Play
Ishan Kishan is known for his attacking style of play. A left-handed batsman, he possesses a wide array of strokes, particularly impressive when playing lofted shots and powerful pulls.
His fearless approach to batting, coupled with a calm demeanor under pressure, sets him apart from many other young players. Moreover, his skills as a wicket-keeper add another dimension to his game, making him a potential candidate for various roles in the team.
Conclusion
Ishan Kishan's journey from a young boy with a dream to an established cricket star has been nothing short of remarkable.
Through hard work, determination, and unwavering support from his family, coaches, and fans, he has risen to prominence in the world of cricket. His performances in domestic cricket and the IPL have been a testament to his talent and potential.
As he continues to grow and refine his skills, cricket enthusiasts can look forward to witnessing more fireworks from this rising star, Ishan Kishan, in the years to come.

Sandeep Verma
One of my friends once said, I am in love with words and a zoned out poser... well, I will keep it the way it has been said! Besides that you can call me a compulsive poet, wanna-be painter and an amateur photographer