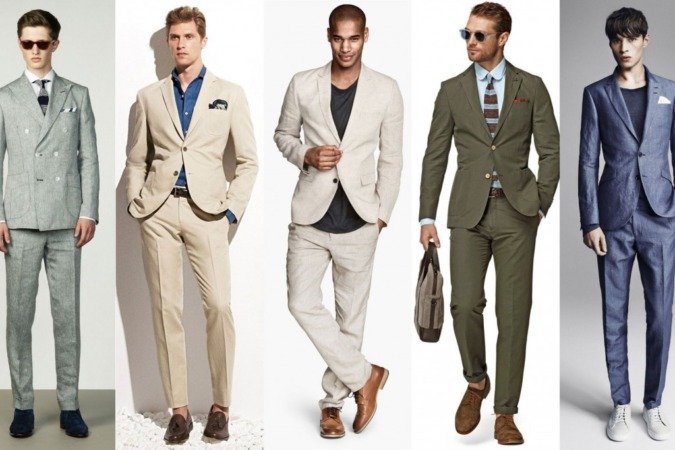 Before we get to know how to wear linen suits, let's try and get some information about its origin and history.
Origin
In the late 19th century, the modern suit, than called- the lounge suit, was still in its infancy, but surely had overtaken the frock coat and morning coat in popularity.
Back then, fabrics were relatively expensive and much heavier in weight, so during the summer, tweeds, worsteds, and flannel were simply too warm, whereas linen—derived from the flax plant and one of the oldest apparel textiles in the world—could be made into a crisp, open-weave fabric that retained its color and could be worn comfortably in the heat of summer.
Read: Marketa Vondrousova Wins Women's Wimbledon
As such, these suits quickly became a seasonal staple for men, even though they were not lightweight, per se.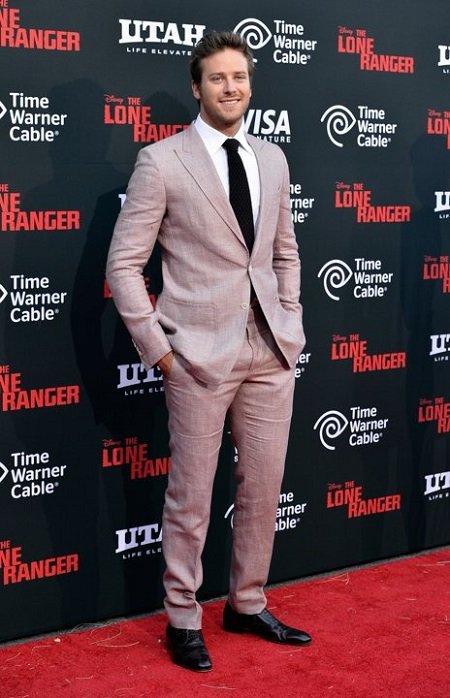 Class and colour
Until WWI, the upper class preferred light-coloured suits in white, egg shell, cream, or the so-called oatmeal tan, while blue-collar workers preferred darker colors such as blue or brown, simply because they were not able to keep bright suits clean.
Consequently, white these suits became a symbol for wealth and status. It should come as no surprise, then, that F. Scott Fitzgerald's Jay Gatsby and Agatha Christie's Poirot had closets full of white or light colored linen suits.
At the beginning of the 1930s, white suits were still a must-have in every gentleman's wardrobe.
According to Apparel Arts, the leading industry magazine at the time, the favored style in 1933 was a double-breasted jacket with four buttons and patch pockets that was advertised by manufacturers as "ideal for country wear; equally appropriate for the office. Single-breasted model if desired."
World War II to Modern Days
The company most closely affiliated with the summer suits at the time was Palm Beach. Although they also made garments out of cotton-mohair blends, gabardine, and other fabrics, their union workers manufactured so many linen suits that you can still find them today at vintage stores and on eBay.
Linen suits remained rather popular up until WWII. During the war years, men's fashion became more subdued and practical, but linen suits in particular regained popularity in the late 1960s. In the last few years, linen has become popular again—especially in blends for casual summer jackets or suits that lend a relaxed yet sophisticated look.
Characteristics

A key feature of linen is the irregularity of the yarn, which adds to the character of the fabric and gives it its signature casual look.
Most importantly, linen wrinkles easily, though that's hardly a defect; the characteristic adds a touch of finesse, charm, and sprezzatura to an ensemble, which is the reason it is so popular with style icons such as Luciano Barbera, Luca Rubinacci, and Cary Grant.

Although linen can be washed and ironed quite hot, never wash your linen suit at home because it will destroy the canvas. Dry clean only!
How to wear
Paired with a boater or panama hat and spectators, a white linen suit immediately gives the impression of a debonair vintage look. For a more modern take, choose a navy blue or sky blue linen suit with chocolate brown belt, suede shoes, and a striped shirt.
Alternatively, a brown linen suit worn with a white, pastel green, or orange shirt and a madras tie (or bow tie) can look just as casually elegant.
Instead of wearing a full linen suit, consider a contrasting combination of jacket (in white, sand, moss-green, or tobacco-brown) and pants (dark blue or gray) for a very classic but contemporary look.
While it's not a faux pas to wear a linen shirt with a linen suit, two linen fabrics together lack textural contrast. Instead, consider lightweight cotton voile or chambray shirts; they look better and wear cooler. Linen is a given during summertime, but you can even wear it during fall if the colors are dark (popular shades include navy and brown), whereas cream, khaki, and tan might feel out of season.
If you generally wear suits without a tie to the office, you can confidently wear your dark linen suits during the summer unless you work in a very traditional establishment. For offices with a casual business dress code, linen suits are perfectly suitable.
Either way, ensure your suits are pressed, because even though linen's natural wrinkles may look chic on the street, at work it just looks sloppy.