Raisa Mathew
Raisa Elizabeth Mathew is a digital journalist and a photographer.…
Male grooming has been a crucial undertaking for centuries! For many, it may be for the simple reason of just wanting to look clean-cut, while for some it may be to mask the annoying effects of MPB (Male Pattern Baldness).
Regardless of the reasons, shaving today is a far cry from the crude, first line safety razor that rolled out in the 1880s. You can now experience the convenience of the best electric shaver for head, which is the very definition of cutting edge.
Electric shavers do differ somewhat, so if you are in the market for one, it is important to ensure you have a specific list of requirements. This will allow you to find just the right fit.
Let's take a look at some of the top-rated shavers this year and see if we can find one that suits your needs. 

The Lawn Mower 2.0
Specs:
Ceramic, snap-in blades.
Rust resistant.
Features two adjustable guide combs.
USB charged.
Although this brand of electric head shavers was specifically designed for man-scaping, its features make it ideal for just about any male grooming needs. It's convenient, portable, easy to use, can cater to four different hair lengths, and the USB charging capability ensures you can charge it anywhere you go. The ceramic blades are also replaceable, which means you also get top-class hygiene, and you get that even trim.
Panasonic Arc 4 men's Electric razor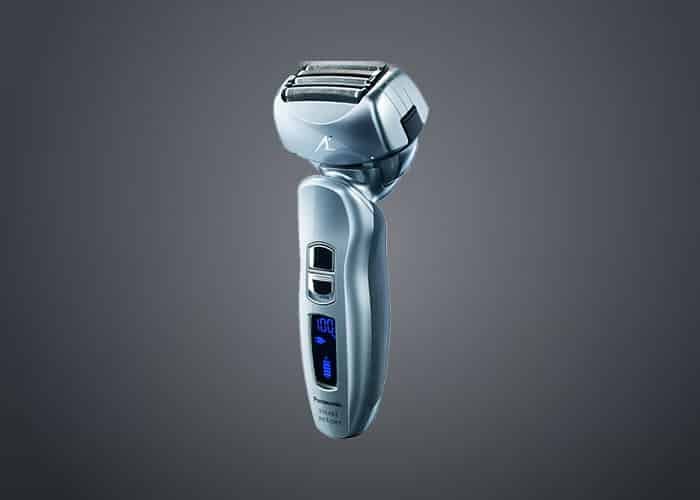 Specs:
Ultra sharp nanotech safety blades.
Flexible Panasonic pivoting design.
Powerful Arc 4 Motor.
AC 100-240V AIDVC Sonic Vibration clearing mode.
5 stage LED handle for shaver status.
Ultra-thin, multi-fit Arc 4 foil.
The Panasonic Arc 4 is one of the newest brands on the market today, boasting of a technology that allows up to 14000 cuts every minute. The ultra-thin foil is also a key feature that is specifically designed to conform to all your head and facial contours without running the risk of cutting yourself.
You rarely get a shaver that employs 56000 cross-cutting shaver actions simultaneously, and the Panasonic Arc 4, with its 4 blades, is nothing if not cutting edge! The Arc 4 has a bunch of other nifty features, like a 1 hour charge time, Automatic International Dual Voltage Conversion power source, and the nanotech blades that provide a quick and clean finish. It's definitely one for the tabloids!
Moosoo Electric Shaver for Men
Specs:
Large Capacity 700 mAh Lithium Ion Battery.
Automatic Grind Blade Technology.
Built-in LED display.
Dry and Wet Use.
Water Proof.
Pivoting Head.
Push Up,
Intercept Shaving Technology.
Intelligent autosensing Maglev Motor.
The MOOSOO shaver gets you 14000 cuts per minute and has a high capacity 700mAh battery that allows you to shave for 60 minutes when fully charged. You get a clean cut, close shave without any irritation or discomfort, and it can be used for any hair type. The push-up trimming feature is great for details. If you want to groom your sideburns or detail your beard or mustache, this electric shaver is one that comes highly recommended in that regard. 
Remington F5-5800 Foil Shaver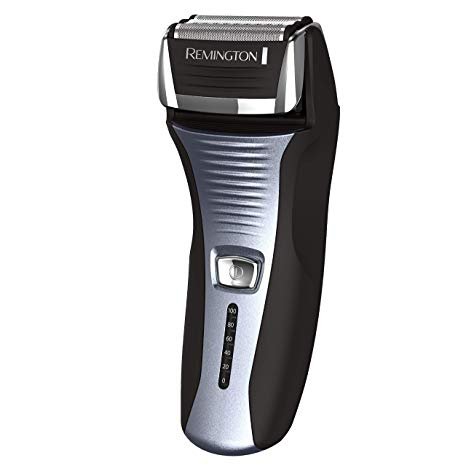 Specs:
Pivot/Flexible foil technology.
Pop-up Detail Trimmer.
Weighs 1 pound.
Uses lithium metal batteries.
The Remington F5 is perhaps best suited for personal use due to the fact that it's highly portable, very compact and lightweight. It employs a 3-stage cutting system that makes pre-trimming and close shaving effortless. It is specifically engineered to prevent skin irritation while you shave, with Intercept Shaving Technology that gives you a great shaving experience overall.
Bottom Line
There are dozens of other electric shavers that are great and gentle on the skin, ultimately, it just boils down to preference.

Raisa Mathew
Raisa Elizabeth Mathew is a digital journalist and a photographer. A life-long generalist, she writes for various blogs covering digital entertainment, social media, and tech. She can be followed @raisamathew on Twiter.