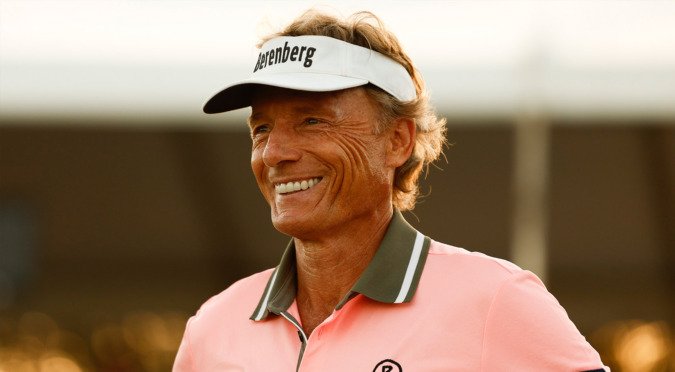 https://www.stylerug.net/tech-news/twitter-restricts-view-balancing-free-expression-and-user-safety/
https://www.stylerug.net/mens-corner/importance-of-respecting-women/
Bernhard Langer, a name synonymous with greatness in the world of golf, is a German professional golfer who has left an indelible mark on the sport. With a remarkable career spanning over four decades, Langer's unwavering dedication, technical prowess, and mental fortitude have propelled him to the pinnacle of success.
This article delves into the life and achievements of Bernhard Langer, highlighting his unwavering pursuit of excellence on and off the golf course.
Early Life and Journey: Bernhard Langer was born on August 27, 1957, in Anhausen, a small town in Bavaria, Germany. Raised in a modest household, Langer's passion for golf was ignited at a young age.
Despite limited resources, he honed his skills and developed an impeccable swing through countless hours of practice and determination.
Professional Career
Langer turned professional in 1972 and soon made his mark on the European Tour. In 1980, he secured his maiden victory at the Dunlop Masters, kickstarting a career filled with significant accomplishments.
Langer's remarkable consistency earned him numerous titles, including two Masters Tournaments in 1985 and 1993, making him the first German to win a major championship. His ability to maintain composure and deliver clutch performances in high-pressure situations cemented his status as one of the most respected golfers of his era.
Also Read: The Safest SUVs in India
Langer's career resurgence came in the late 2000s when he dominated the Champions Tour (formerly the Senior PGA Tour). He went on to win a record 11 senior major championships, including multiple victories at the Senior Open Championship and the U.S. Senior Open.
Langer's competitive fire and unwavering dedication to the game have allowed him to remain a formidable force even in his sixties.
Technical Brilliance and Mental Fortitude
One of Langer's defining characteristics is his technical brilliance. Known for his meticulous attention to detail, he continually fine-tunes his swing and embraces new technologies to stay ahead of the game.
Langer's ability to adapt to changing course conditions and strategize effectively has been instrumental in his success.
Moreover, Langer's mental fortitude is second to none. He possesses an unyielding focus and a resolute determination that have helped him overcome adversities and bounce back from setbacks.
His calm and composed demeanor under pressure is an inspiration to aspiring golfers worldwide, proving that mental strength is as crucial as physical ability.
Off-Course Philanthropy
Beyond his golfing achievements, he is known for his philanthropic endeavors. He is actively involved in charitable initiatives, notably through the Bernhard Langer Foundation, which supports causes like children's hospitals and education programs.
Langer's commitment to giving back to society reflects his compassionate nature and his desire to make a positive impact beyond the fairways.
Legacy and Influence
Bernhard Langer's legacy extends far beyond his numerous accolades. His exceptional career has paved the way for a new generation of German golfers, inspiring them to dream big and strive for greatness.
Langer's professionalism, sportsmanship, and dedication to the game serve as an inspiration to golfers worldwide, setting a benchmark for excellence that few can match.
Conclusion
His journey from a small town in Germany to becoming a golfing legend is a testament to his unwavering dedication, technical brilliance, and mental fortitude. His remarkable achievements, both on and off the golf course, have solidified his place in sporting history. As he continues to compete at the highest level and inspire aspiring golfers, his enduring legacy will continue to shine brightly in the annals of golfing greatness.

Sandeep Verma
One of my friends once said, I am in love with words and a zoned out poser... well, I will keep it the way it has been said! Besides that you can call me a compulsive poet, wanna-be painter and an amateur photographer