Home » Pink, Macho? Absolutely!


It doesn't baffle me when I see men, shying away from including any clothing range that has color pink splashed over it. And no it has nothing to do with we men not liking it! After all, it does have a charming side to it. What saddens me though is that even the top fashion bloggers in India do not talk much about it.
But why the distance?
Well, for long pink has been a color that has been associated with women or one being effeminate, homosexual and many other words that come in the way of being manly, thus, taking a backseat in men's fashion. But truth be told, it is not a color that makes you anything else than what you are not and you can easily go through the runway reviews of the leading fashion magazines to cross check. And if you ask us, it is as manly and macho as any other color that has ever been seen on any garment.
Now the question comes – why wear pink?
How about this for a starter – pink is a color that is soothing to the eyes and can be spotted from a distance. And did you know that not only women love men who wear pink, but it can also help you in business negotiations due to its calming effects? And if the surveys that say that powerful and successful men wore pink more than their counterparts are to be believed, then you are left with no choice, but to admit that – pink can be macho too!.
Here's how you can embrace the look…
The suave businessman
The most dapper look in men's fashion that you can come up with is the crisp suit and a light pink dress shirt. No hassles of showing too much pink and none to do with looking too effeminate.
Checklist:
A pink dress shirt



Try pinstripes or solid blocks of coral, light pink or even rustic pink with an all grey or black suit (slim fit preferably).
Pink tie

A tie looks amazing in fuchsia and coral. You can always go for lighter shades if you don't want to look too out of place.
But make sure that you don't wear the shirt and the tie of the same shade, it sure is not the right way to go about it.
Smaller adornments – If you don't want pink to be right in your face and want to tone it down, then try playing with the smaller parts of the suit like – pocket squares.
Casual formals
Checklist:
Pink shirt/ t-shirt



Go for the lighter colours like coral pink, or baby pink. Do take care of your skin tone and choose the shad appropriately.
See Also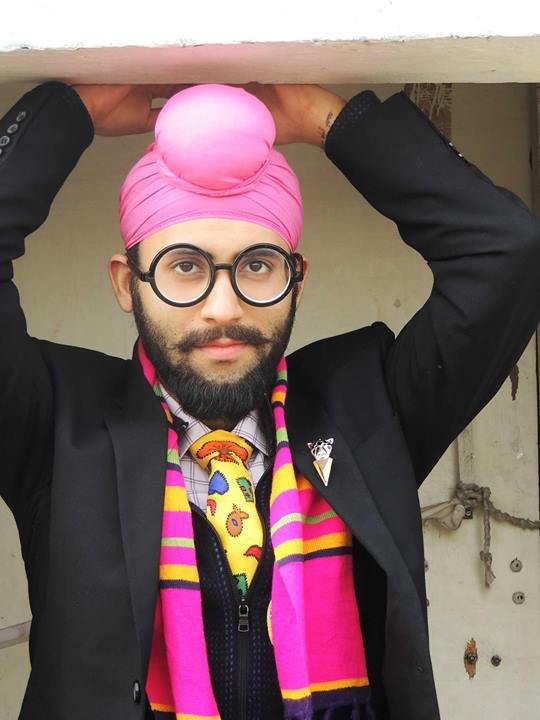 Home » Pink, Macho? Absolutely!
Accessorize – Try going for a dark pink belt or insignias. Keep the color wheel in mind, Pink cannot go with any color. Take up shades of brown, black, green, etc.
Street smart
Look urban and preppy smart with a burst of pink! Fitted jeans and a tied up stole make up the swag look you would need on the streets.
Checklist:
Jacket- You can have a biker or gingham jacket with pink trimmings. To master this look, go for dark or tan pink for an out-of-the-box look. Mix them well with navy blue or tan trousers.


Accessorize: Your cotton stole, belt, glasses or even a hat can be in a shade of pink.
Shirt: Classic polo shirt, casual shirt with abstract patterns can be incorporated for your pink needs.
For the party freaks
Feel like standing out in the crowd? Or looking for the best place to wear pink? There can never be a better place than donning the pink look in a party, where women can easily that you do know a thing or two about men's fashion.
Checklist:
Jacket
With very less people to judge you, you can go from pale coral to a sequinned pink Dolce and Gabbnna off the ramp.
Tie – A light pink printed tie adds some sizzle to your wardrobe, while making you appear infinitely more confident. Pick micro prints instead of bold ones.
Shoes – There's nothing like a pair of well-polished Oxfords to add some finesse.

Sandeep Verma
One of my friends once said, I am in love with words and a zoned out poser... well, I will keep it the way it has been said! Besides that you can call me a compulsive poet, wanna-be painter and an amateur photographer