As we wind down 2013 and get into celebratory mode, plan for 2014 with Hidesign's Diary 2014.
Hidesign is proud to introduce limited edition Leather bound Diary 2014 for the first time on sale. Priced at Rs 2895, this beautiful diary celebrates 35 years of Hidesign. Bound in vegetable tanned leather, the diary showcases the heritage of personalised branding and handcraftsmanship of Hidesign.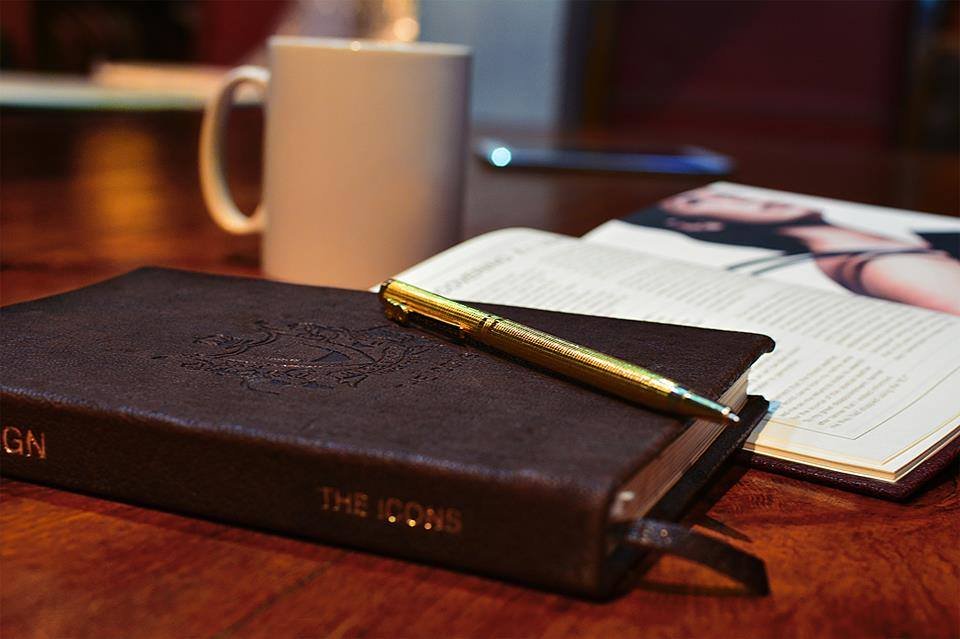 Vintage Hidesign bags like Grazia and Boxy bag which will be re-launched soon as part of the Icon Collection are also featured in the diary along with the beautiful ad campaign images.
And now, three of our lucky readers stand a chance to win these exquisite planners by following couple of easy steps.
Here's all that you have to do:
1. Like the Facebook fan page of StyleRug and Hidesign
Hidesign https://www.facebook.com/hidesign
StyleRug – https://www.facebook.com/pages/Style-Rug/112760995502236
2. Follow us on Twitter : https://www.twitter.com/stylerug
Link to Hidesign – https://twitter.com/HidesignHQ
After you have liked these pages, you are eligible for this contest and all you have to do is answer this simple question by commenting on this post:
– What is the topmost 'to do' thing that you have in mind for the year 2014 and why?
Needless to say, the best three comments will end-up winning these beautiful planner by this chic brand. This contest will close on Thursday evening at 7PM and the winners will be announced on Friday afternoon
PS: The one's who do not like the fanpages on Facebook or follow both the brands would not be eligible to participate in this contest, so make sure that you click on all the links and then post your comment!