At first sight, Rishi Taneja looks no more than a young boy who is on a quest to finding his own-self. However, when you start talking to him, his knowledge about different forms of art, Indian fashion, and documentaries can leave you dumb-struck!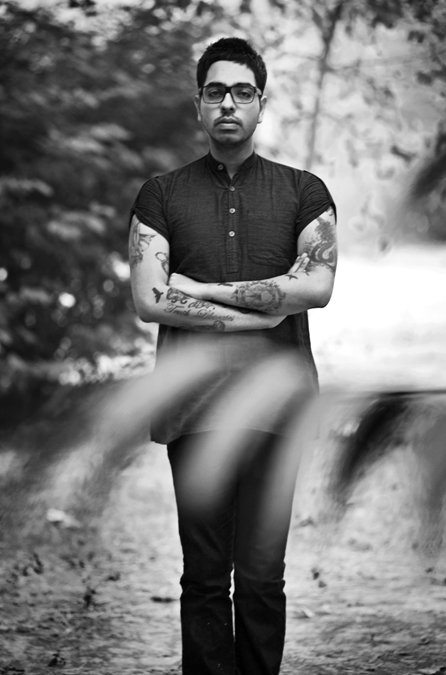 Silently observing that, we thought of not touching his intellectual side, which might have left us in an embarrassing state and concentrated only on what we had planned to talk about i.e. his photography!
SV: Did you always wanted to be a photographer?
RT: It wasn't much of a want, but a need! I knew I needed to express myself with art. I have experience in many art forms including sculpting, painting, designing clothing etc, but photography is what I found my heart in.
SV: What are the best memories from Cambridge university days?
RT: I remember the first day I arrived in the UK and taking a nap early in the evening. I woke up at 10:30, greeted by bright sun, which people had told me is a rare sight there. I reckoned I had slept all night long and it was time for college. I got dressed, picked up my bags and moved out, only to be stopped by the receptionist of my residence to tell me it was 10:30 PM!
I was too embarrassed to question about why was it sunny, if it was night? For hours I thought I was going mad! Finally Googled it to know that it does stay bight till late in the summers of London. So that was my first day, an eighteen or so boy from India, alone in UK, under bright NIGHT! Now when I think of it, I find it ridiculously funny (smiles).
SV: How influential has it been on your career?
RT: Studying in the UK was enriching on many levels. Not only did it offer exceptional education, but also an amazing personal experience of living with people from different walks of life, with different beliefs and knowledge. It helped me grow my sensibility and i learnt to accept different ideas and thoughts that may not be ideal for me as an individual.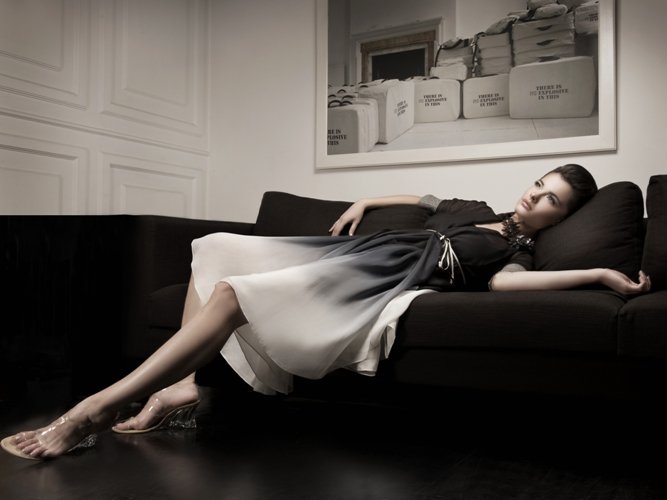 I have grown to understand different perspectives. Fashion in design form in india is not as mature as it is in Europe, so to gain that understanding from hundreds of years ago compared to as little as 30 years in india has been very helpful.
SV:  How do you go about finalizing your shoot from theme selection to post production?
RT:  Well that depends entirely on what the purpose of the shoot is! For example, if I am hired to click an editorial for a fashion magazine, I would meet with the team who would be contributing to the shoot including the make-up artist, stylist, hair designer, the models and my lighting team. All ideas would be put forward and we'd come up with one combined concept that would be exciting for everyone to work with.
Also depending on the publication, things change too, like for Vogue, which is more fashion centric, the work process would be very different to what I would have to do for Harpers Bazaar, which is more style oriented and Cosmopolitan that follows the rules of lifestyle more. It is important to understand the sensibility of the publication before you decide to plan the shoot for them.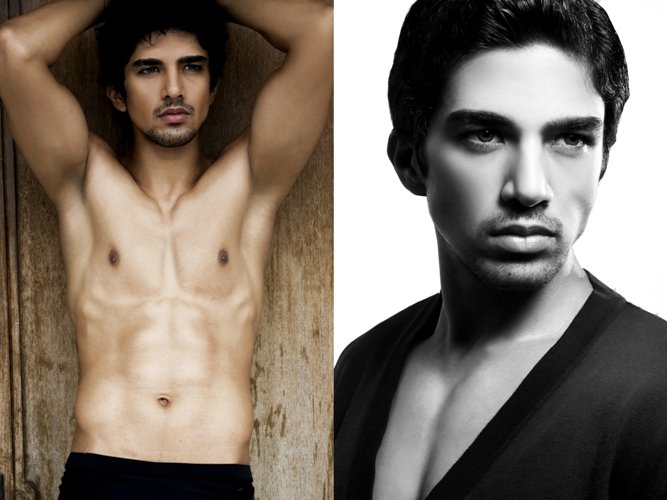 SV: What are the fundamental changes that you think have happened in fashion photography in India, say in last five years?
RT: Our country is growing incredibly fast, in all areas. Less than two decades ago, we didn't have a panel to judge anyone in fashion. Anyone who could afford to hire tailors could be a fashion designer. But now, it's very different. There is competition, there is growth and there is opportunity.
India now is seen as a serious fashion source. So to accommodate to all this growth, there is an immense lifting in the aesthetics in photography too. There is absolutely no space for the mediocrity anymore. We now have the photographers who are aware of their strengths, for example Tarun Vishwa is incredible with studio lighting, Anushka Menon is phenomenal with the beauty portraits, late Mr. Prabuddha Das Gupta has done some exceptional works in black and white photography etc. So I think, we've come to a deeper understanding of aesthetic that wasn't really there a few years ago.
SV: Are you more of an outdoor photographer or you like it indoors?
RT: I personally feel a lot more in control if I am photographing within a studio, as that gives me more control over the lighting and the reflections that comes from those lights. So I personally like to photograph within rooms, but don't usually restrict myself a lot. If the concept of the shoot calls for an outdoor location, I go for it!
SV: Your client list keep increasing everyday with leading fashion houses to top celebrities. They all seem to be in love with you?
RT: I feel extremely blessed to have worked with the most amazing people in the industry. There is an extreme sense of personal bonding with my teams that I have worked with.
My first magazine cover was with FNL magazine many years ago, Mridula Sharma used to be the editor of the magazine than. Since FNL, Mridula and I haven't really worked a lot together, but there is such a love, that stays! We are always equally excited to see each other as we did during the shoots with FNL.
So I guess that is something that I haven't worked on creating, it just so happened to have met like-minded people. Also when it comes to work, I try and accommodate ideas from the entire team. The reason we all are a team is because we all love doing what we do, so to dismiss any idea, small or big is to take away joy from someone who is doing this with passion. At the end of the day, we all want to be excited and proud of what we do.
See Also

SV: How important are colors to portray the real sense of an image?
RT: The difference between the black and white photography and the colour photography is extreme, but fragile. It is very important to know how to deal with both forms if you do intend to work with both. Each colour offers a balance and a misbalance, monotony or breaking of that monotony. So depending on the portrayal, it is extremely important to place your colours at the right spots and in case of black and grey photography, it is important to balance the tones correctly.
SV: If you had to pick one fashion brand (or designer) and one celebrity that you think best suit your style of clicks, who would that be and why?
RT: I LOVE am;pm's clothing. Priyanka and Ankur are a joy to work with and I understand their sensibility of fashion. The clean lines, the geometric patterns and the flow of their work are incredible.
I also love to shoot for Amit Aggarwal's clothing for his strong sense of structure and bold shapes!
SV: What does future hold?
RT: I am not very fore-sighted! I am more spontaneous and experimental. But I do see my heart getting more pleasure from the documentary and life study photography works. So I hope to experiment with life study and realism in black and grey photography.
First Crush- A short brown boy, who i eventually realized is an ass**** lol
Camera – Polaroids and Nikon
A face I would like to shoot everyday – Lakshmi Menon.
Best location at work work – London and Venice.
Words: Sandeep Verma
Images courtesy: Rishi Taneja