Home » Super Bikers from Delhi NCR Creat History
Super Bikers from Delhi NCR Creat History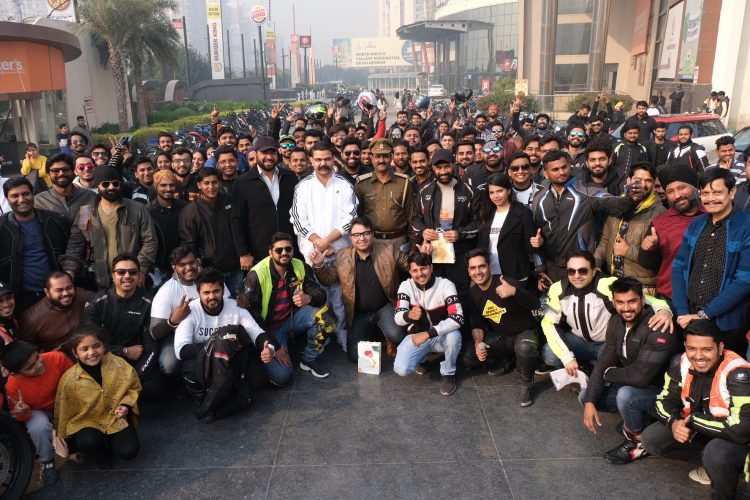 Raisa Mathew
Raisa Elizabeth Mathew is a digital journalist and a photographer.…
Roaring Power Machines or RPM – India's largest motor biking community hosted the Pledge Meet up in the expedition to make Indian roads safer for bikers, today in the city at Supertech North Eye, Noida.
In the history of Indian Motor biking, more than 200+ Bikers swore together for safe riding on the roads. They aimed to foster the acceptance of responsibilities of motorcyclists. The event was graced with the presence of Mr. Vaibhav Krishna, Senior Superintendent of Police, Gautam Buddh Nagar- UP, RJ Abhishek Manchandaand Mr. Gurvinder Singh Matharu (JK Tyre Champion 600cc).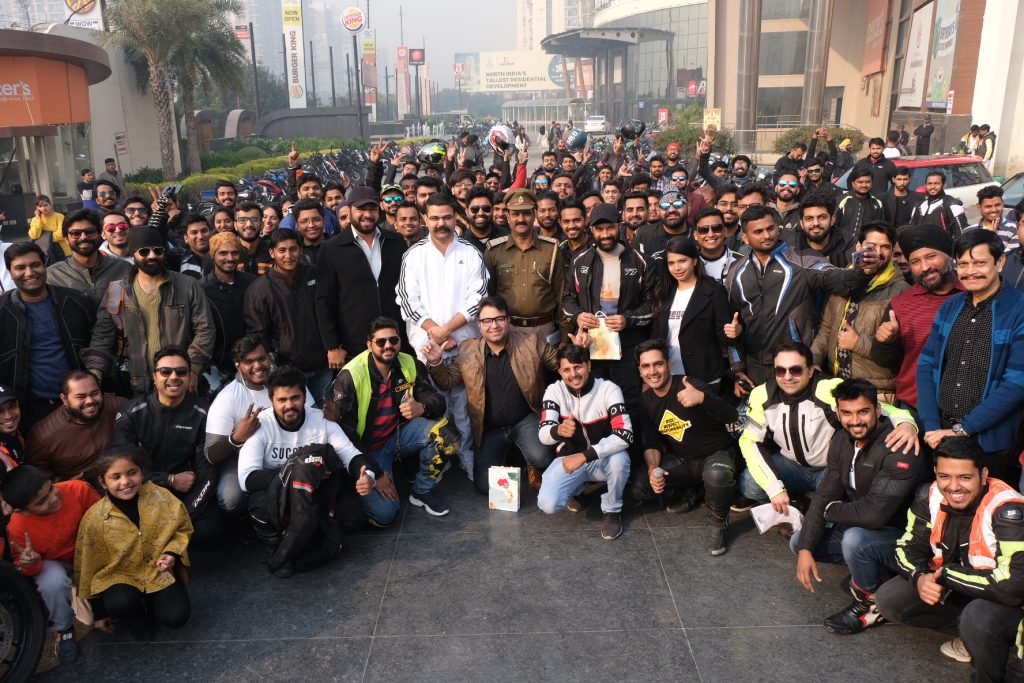 At the meetup, Kanika Chhabra, Core Team – RPM India said, "As majority of the accidents happen due to oversight and the failure to follow the traffic regulations, RPM aims to avoid and minimize this damage through imparting adequate information and knowledge."

See Also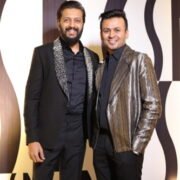 Home » Super Bikers from Delhi NCR Creat History
"With this history defying & unique initiative,we intend to remind of all the bikers to follow all the regulations and take adequate steps to maintain road safety standards before they open up their throttle" added Kanika Chhabra.
Text and Pictures: Media Kit

Raisa Mathew
Raisa Elizabeth Mathew is a digital journalist and a photographer. A life-long generalist, she writes for various blogs covering digital entertainment, social media, and tech. She can be followed @raisamathew on Twiter.