Home » Taichi By Asus


My love affairs with technology i.e. smart phones, digital camera, desktops, laptops started off pretty late. But once I got a hang of it, I just got addicted (aren't we all addicted actually?) to what all these devices could do. And no surprises to the fact, that being a writer and a gaming freak, laptops and desktops were a major attraction.
But then, time changed and I got more into writing, giving out presentations, participating in workshops, for which, the requirements changed and in-came iPads and tabs.
You must be thinking, why is this nut-head talking about his love affairs with technology and gadgets? Well, that is because this nut-head is about to show you the latest giant of them all that is all set to rock the market of touchpads, laptops and Ultrabooks.
Taichi – The Dual Screen Touch Ultrabook by Asus!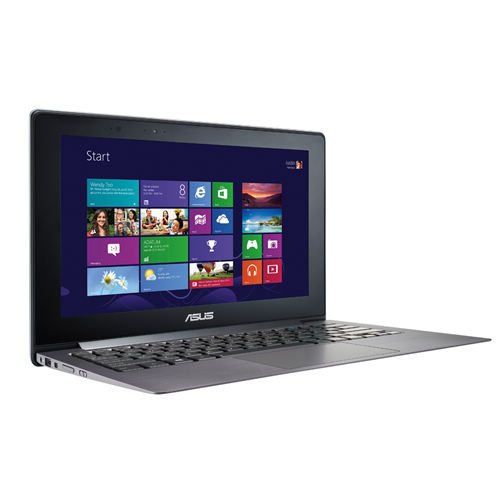 Taichi is a dual screen convertible ultrabook/tablet that can display *two screens* simultaneously, making even the laptop a social gadget. Incredible user experience has been extensively taken into consideration with the beauty, audio and touch enhancements, with instant on and Instant connect in 2 seconds time and standby time up to 100 days.
See Also

An incredible fusion of notebook and tablet for unparalleled mobile flexibility. Lid open, Tichi is a powerful notebook with a crystal-clear Full HD screen, Intel Core processor and back lit keyboard. The 13.3" Dual LED-back lit Windows 8 Pro ultrabook come with TFT LCD display Full HD Non-glare with touch function, Intel Core i7-3517M (1.9G, 4M), HD Camera 5M, Stylus Pen, Ram 4GB DDR3 1600, and storage 256GB SATA3 SSD. Built-in motion sensors also make Taichi an ideal gadget for mobile gaming, while dual-band Wi-Fi and Bluetooth 4.0 connect to the latest wireless devices.
It is more than just a mere table or notebook — mirror mode offers a unique way to share information. Mirror mode shows the same image on both back-to-back screens, so it's perfect for showing a presentation without the need for a bulky projector or clumsy external monitor, or sharing a movie without worrying about where everyone will sit.
Each back-to-back screen can be used separately with different apps: one with the keyboard and multi-touch touchpad; the other with the multi-touch screen and stylus. Dual-Screen mode is also ideal for presentations and the supplied Screen Share app lets the presenter see the script on one screen while the audience views slides on the other.