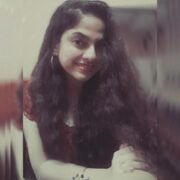 UshaKiran
A Krishnai, A Cook, And An Introvert Whose Love For…
Encircled by the dense Western Ghats on the east and the vast Arabian Sea on the east, Kerala is one of the most mesmerizing states of India.
Its luxuriant tropical forests, high altitude misty hill stations, gushing waterfalls, the fragrance of vibrant species of flora and fauna, serene backwaters and beaches, widespread tea gardens makes Kerala God's own country.
Interestingly, Kerala is known as Parashuram's City as it rose from the sea when, in anger, Shree Parashuram threw his axe(Parashu) in the sea.
The world-famous Ayurvedic tourism of Kerala offers different treatments and therapies to tourists. Paragliding at Vagamon gives a thrilling experience to the tourists.
The delicious Kerala cuisines have both vegetarians and non-vegetarian varieties.
Many dance forms like Kathakali,  Mohiniyattam, Koodiyattom, Thullal and Krishnanattam originated at temple theatres of Kerala. Onam, the harvest festival of Kerala, lasts for four days. 
Eid al-Fitr and Eid al-Adha are celebrated among the Muslims, while Christmas and Easter with the Christians. Malayalam is the native and most spoken language of Kerala.
THIRUVANANTHAPURAM- CITY OF LORD  PADMANABHASWAMY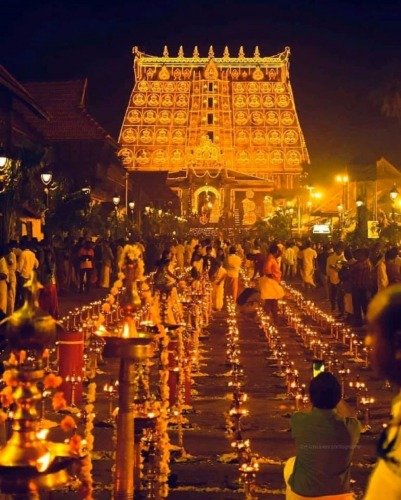 Trivandrum / Thiruvananthapuram is the state capital of Kerala. Thiruvananthapuram means "The City of Lord Anantha (Lord Vishnu)" and houses gorgeous Sree Padmanabhaswamy Temple dedicated to Lord Vishnu.
The temple has 6 treasures worth millions, out of which only 5 have been opened.
The city, in ancient times, 300 BCE, used to trade spices, sandalwood and ivory. Calming Kovalam and Varkala beaches, the backwaters of Poovar are other tourist spots. Thiruvananthapuram International Airport is the 1st airport of Kerala and the 5th international airport of India.
DID YOU KNOW: Kerala is still called the "Spice Garden of India" and "Land of Coconut Trees"!
JATAYU EARTH'S CENTRE NATURE PARK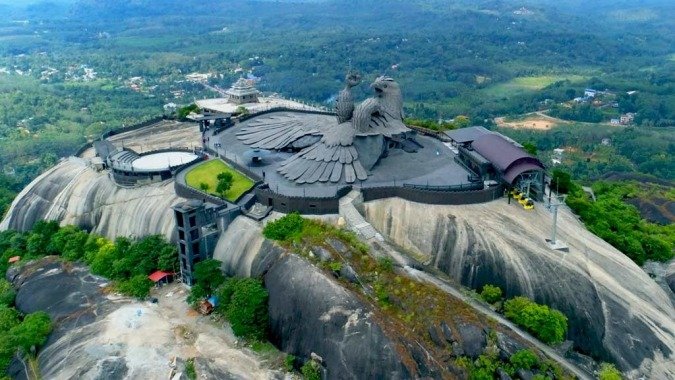 Situated in the Chadayamangalam (Jatayumangalam), named after Jatayu, a  vulture demi-god in Ramayana, the Jatayu Park is  29 km away from the Thiruvananthapuram. A huge rock statue of Jatayu has been built where he had fallen after his wings were clipped by Ravana.
KOCHI – QUEEN OF THE ARABIAN SEA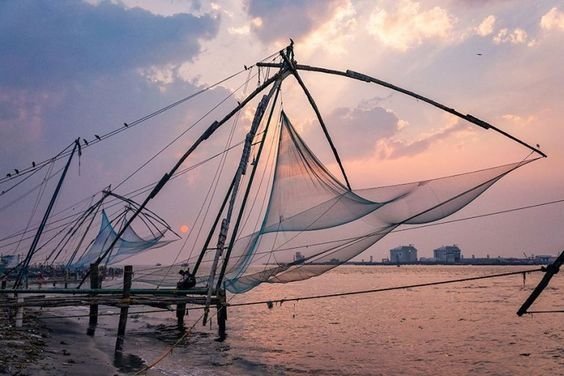 Having the major port of Malabar Coast of Kerala, Kochi / Cochin is the most densely populated city. It was called the "Queen of the Arabian Sea" because it was the major spice trade centre of India. The city's Portuguese architecture time-travels you to its olden days!
ALAPPUZHA – VENICE OF THE EAST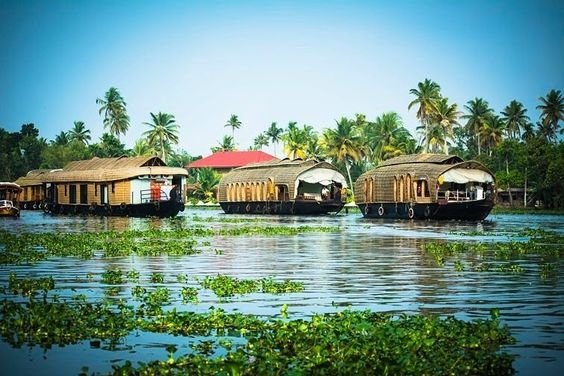 Alleppey or Alappuzha is one of the oldest planned cities of Kerala with a lighthouse. Alleppey's blue Backwaters, Lagoons and Beaches gave the town another name – "Venice of the East". The backwater rides and well-equipped boathouse gives you unforgettable memories.
WAYANAD

Enveloped exuberantly with tropical forests, beautiful waterfalls and natural caves, Wayanad derived its name from 'Vayal Naadu' which means 'The Land Of Paddy Fields." 
It is famous for the production of tea, coffee, spices like cardamom, pepper, etc. Being part of Nilgiri Biosphere Reserve, it houses several sanctuaries with exotic flora and fauna like Muthanga Wildlife Sanctuary.
*FUN FACT: What's the state animal of  Kerala? Elephant!
SABARIMALA TEMPLE

A Sangam of Shaivism, Vaishnavism and Sramana traditions, the Sabrimala Temple is dedicated to Prabhu Ayyapan, son of Mahadev and Mohini, an avatar of Prabhu Narayan and built on Sabarimala Hill of Periyar Tiger Reserve of Thekkady. Sabarimala Hill is named after the ardent devotee of Shree Ram, Sabari.
*DID YOU KNOW: The Chera Dynasty was the first prominent kingdom to rule Kerala?
MUNNAR – KASHMIR OF SOUTH INDIA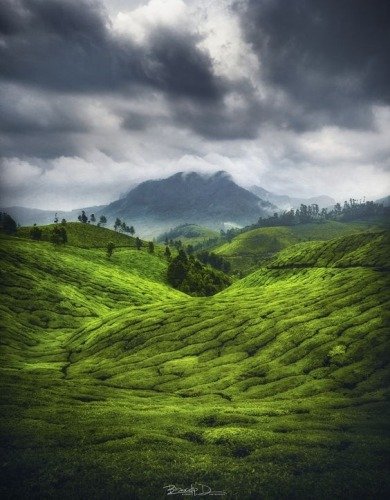 At the confluence of three rivers, Mudhirapuzha, Nallathanni and Kundali of the Western Ghats reside Kerala's most beautiful hill station Munnar.
The highest peak of South India, Anamudi of Munnar, is 2,695m high. It is famous for its tea plantations, beautiful and hazy environment, and sandy beaches make it look like Kashmir!
One of the exotic flowers, Neelakurinji, blooms once in every 12 eyes, painting the mountains in blue. It will bloom again in 2030.
*DID YOU KNOW?: Munnar was a summer resort for the Britishers during the pre-independence era.
KUMARAKOM

Situated on the largest lake of Kerala, Vembanad, Kumarakom is another backwater heaven. Kumarakom Bird Sanctuary is visited by birds like Herons, Egrets, etc. and migratory birds like the Siberian Stork.  
Different fish species thrive in Vembanad Lake. Boathouse and fishing facilities are also available in Kumarakom.
KOZHIKODE – CITY OF SCULPTURES AND SPECIES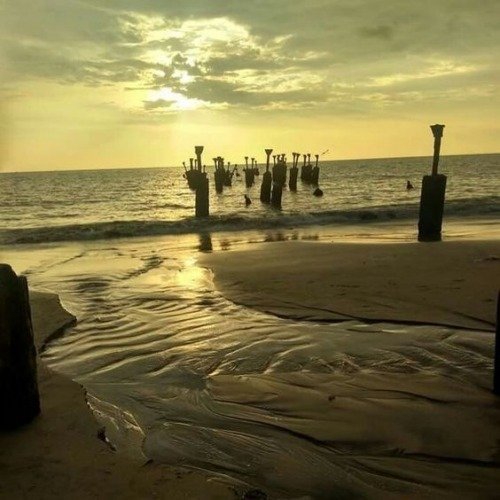 Kozhikode or Calicut is where Vasco De Gama first landed in India and the original point of the famous Spice Route. Beautiful sculptures and an abundant variety of species attracts more tourists. At Dolphin Point, one can find dolphins leisurely playing in the sea.
So, when are you visiting this bewitching state? Make sure to drop in between October – February!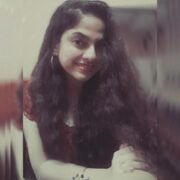 UshaKiran
A Krishnai, A Cook, And An Introvert Whose Love For Writing Know No Bounds... Words are her friends that express her thoughts well.