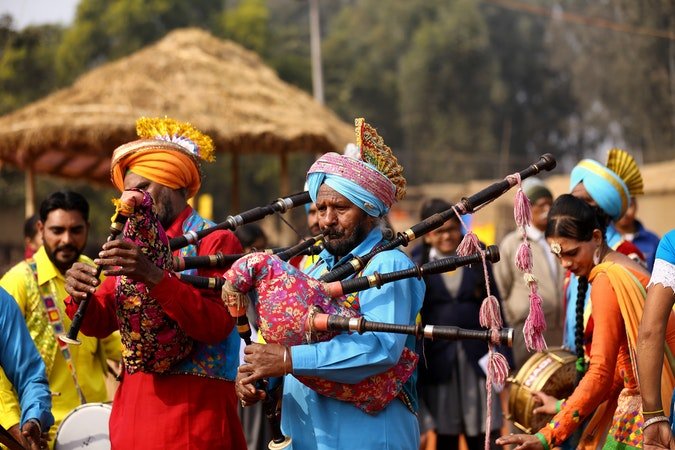 Raisa Mathew
Raisa Elizabeth Mathew is a digital journalist and a photographer.…
With an increase in consumer demand and a rapid reactivation of business globally, the Indian economy continues to grow, becoming a powerhouse with ample opportunities for investors and entrepreneurs from other countries.
The companies with most opportunities in the country are those in the food processing sector, those in the new technologies sector, including online casino and companies related to the transport sector and infrastructure construction.
Why does India appear as an emerging market?
Also Read: Three Biggest Lottery Winners in India
One of the main reasons why it is worth investing in India is because of its population. More than 1.3 billion people with an average age under 30 years, and with an increasing number of skilled labour in the market.
This fact will help investors to obtain better results from the products and services contracted in the country.
The abundance of natural resources, innovative policies that help sustainable development and reduce the use of fossil fuels. Also, structural reforms of the economy, aimed at facilitating business in that country, confirm that India is an attractive economy for Foreign investment.
The cultural original of popular tattoos
In this sense, the food processing sector is expected to grow, notably in the coming years. New technologies sector, where large sector giants are already located in Bangalore.
And, companies related to the transport sector and the construction of infrastructures, due to the need to create new railways, subways and other motor-activated elements for urban areas.
Companies in the automotive industry also enjoy great business opportunities. India has a high production capacity, and in the aeronautical sector, thanks to the right engineering qualifications and the economical price of labour from the country.
Finally, it is also necessary to highlight the interest shown by companies related to renewable energies, which fight against climate change. Since the Indian government is expected to invest between 200 and 300 billion dollars in the sector over the next decade.
In turn, it should be noted that the Government of India pays special attention to SMEs and start-ups. A clear example of this is the activity carried out by the Ministry of Micro, Small and Medium Enterprises in India.
They regularly organize events to promote international cooperation and help identify synergies that may exist between national and international companies. That creates an environment that allows the growth of cross-border businesses.
Thus, the combination of a large consumer base with a growing demand and purchasing power, the optimization of customs processes, the gradual reduction of fees and measures to facilitate foreign investment in practically all sectors of the economy, as well as the skilled workforce, they make India an open and dynamic economy, in which business opportunities grow in line with many of the world's great powers.
How to do business if you are a foreigner
Don't try to close a business deal quickly in India. Patience is the key; the Indian businessman likes to go with a sure and firm step.
The image is not everything. In Europe, how you look is almost everything in the business world; however, in India do not be influenced by the way you dress.
Business is not everything to Indians. The family occupies an important place, be interested in it.
Do not compare. There is no doubt that Indian traditions are very different from European ones, know them before so as not to judge or have misunderstandings.

Raisa Mathew
Raisa Elizabeth Mathew is a digital journalist and a photographer. A life-long generalist, she writes for various blogs covering digital entertainment, social media, and tech. She can be followed @raisamathew on Twiter.