If you're a regular at the gym or love to be organized and tidy at your practices, it's crucial to have a perfect gym bag.
This is as much a necessity as it is a stylish accessory. With a good bag, you can travel in style and enjoy all the comfort even after the most gruesome of workouts.
If you're in the market for a new bag for athletes, here are some models that might catch your attention and be there to back you up during your fitness journey:
A duffel with a wet pocket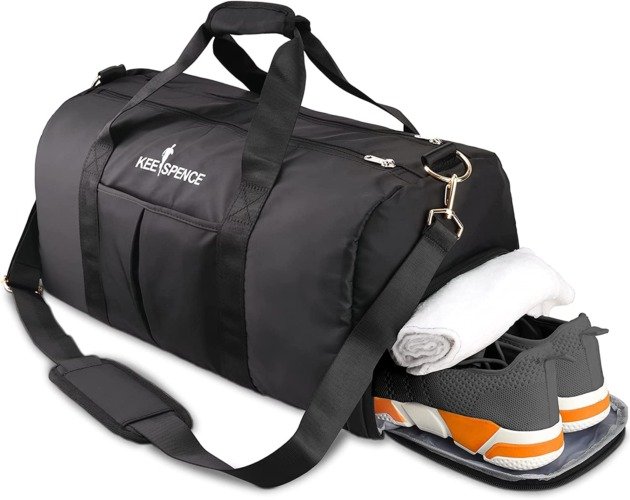 If you prefer to exercise in the pool or if you give it your all at the gym and end up in 100% wet clothing, you need a duffel with a wet pocket.
This can be a lifesaver when you're trying to keep the rest of your possessions nice, dry and not sweat-infected. Gymshark has a great duffel with a wet pocket, perfect for all lady gym lovers.
This is a smaller bag, so it's very easy to wield around even in public transport, and it won't take your shoulder off. It also has a practical front Velcro pocket for things you need to keep at arm's reach at all times.
Carryall bag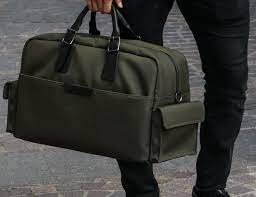 If you need to go from the spin class right to your business meeting, then you need a Dagne Dover Landon Carryall bag.
This bag is perfect for busy girl boss types who want to look professional out of the gym yet kill their every workout. It can fit a nice change of clothing and your gym shoes while also housing your laptop in a practical sleeve. It's also 100% vegan, thus suitable for all lifestyles.
Shoe vault
If you're a runner or a lifter, you know that you need special shoes in order to maximize your performance and minimize injuries. And quality shoes are not cheap—definitely too expensive to just shove them in your bag and let them soak up all the sweat and get squished by our gear.
To provide the best protection for your athletic shoes, invest in a practical shoe vault from PAKD that fits perfectly into every bag. Thanks to its hard shell, your shoes will stay safe, and the rest of your bag will stay clean. T
hese shoe vaults are not only reserved for athletes but also perfect for business people and travelers who don't want to ruin their footwear while on the go.
Gym tote
If you're looking for something simple and cheap, a nice gym tote might be your best solution.
A model from Girlfriend Collective is perfectly sustainable and recyclable, but before it ends up in your recycling, expect many years of use. It has quite many compartments and closures so you can separate your clean from dirty clothes, your shoes from your accessories, and your gadgets from your electronics.
It only has a tote handle, but if that's not an issue for you, this tote will serve you well in the gym, during shopping and while commuting to work.
Yoga bag

If you're a true yoga master, you know that traveling with your mat is not always easy, especially when you don't have the right bag with you.
Your Y.U.M.C. travel yoga gym bag comes with a practical elastic strap for your mat, together with many waterproof pockets and compartments.
This a true lifesaver for all who go from their work straight to their yoga class, because the bag is compact and quite stylish.
A classic backpack
Under Armor has many amazing gym essentials, bags included. If you want to keep your hands completely free when going to gym, a backpack is a classic option.
Their UA Hustle Pro backpack is extra durable and water resistant, so your clothing will stay dry even after you go through a hurricane (it doesn't guarantee the condition of your hair and makeup after a storm, though).
It has a very utilitarian design with not a lot of embellishments, but if you're focused on performance instead of aesthetics, this can be a great companion for the gym, work, weekend getaways and family/friend escapes.
Light drawstring
When not in use, these bags take up barely any space, but when in use, they are true little beasts. The main section of every drawstring bag uses a cinch rope to close, which is not very safe in the rain, but during dry weather, it's a great little addition to your gym assortment.
They usually fit your clothes and your shoes, and has several pockets for small items like keys, phone and earphones. Any one of these small sackpacks will be super practical for any woman.
What do you say about these popular bag models for her? These are 100% practical, affordable and durable so they can accompany all of your workouts, depending on the day, outfit and sport.
From easy runs with a sackpack to serious gym sessions with a duffel, you'll be covered throughout your fitness journey. 

Sandeep Verma
One of my friends once said, I am in love with words and a zoned out poser... well, I will keep it the way it has been said! Besides that you can call me a compulsive poet, wanna-be painter and an amateur photographer