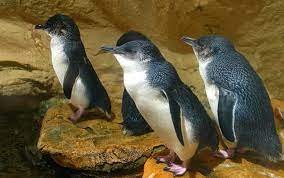 A short boat-ride distance from the southern coast of New South Wales and the coastal city of Narooma lies the adorable Montague Island. It offers a perfect getaway location for anyone looking for a change of scenery and unique wildlife.
Montague Island is also a nature reserve widely known for its exciting activities in an uncrowded setting where you can still enjoy quiet nights under the stars.
So, if you're in the vicinity of Sydney, make your way to Narooma and take your first trip to a little gem called Montague Island.
Best time to go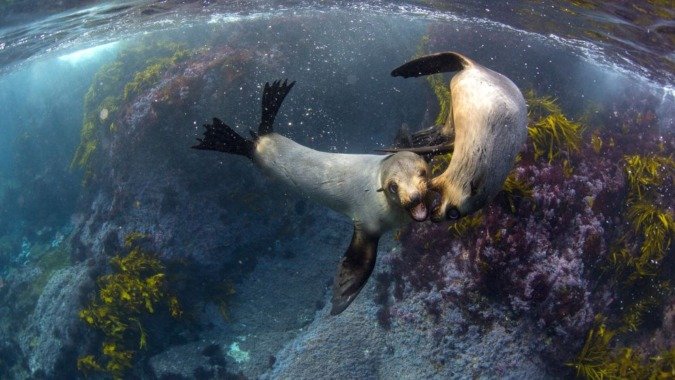 Whether you're planning just a day trip or you may want to stay overnight, find a reputable guided tour and book a safe boat ride to the island.
Read: Best Ways to Experience Australia Without Breaking the Bank
From Sydney, it will take you about 4 hours to get to Narooma and additional 20 minutes on the boat to Montague Island. Canberra is 2.5 hours away from Narooma, so make your plans accordingly.
With a rich offer of fun activities and exciting wildlife at Montague Island, tours are available throughout the year.
Depending on the season, you can enjoy a variety of unique wildlife – in mid-spring, there's a seal colony, September is ideal for seeing penguins and whales, shearwaters are there in October, and if your main aim is to go snorkelling, it's best to go during warmer months, such as December and January.
Spending the night
There's something magical about spending a night in a lighthouse, particularly so if it's the one located on Montague Island. You'll be waking up to the soothing sounds of the ocean waves crashing the shore, with the sun rising on the horizon.
Read: Benefits of Yoga
The Montague Island lighthouse was built back in 1881, but its firm granite construction survived intact to this very day. By staying there, either at the Head Lighthouse Keeper's Cottage or at Assistant Lighthouse Keeper's Cottage, you'll become a part of this lighthouse's history and leave richer for another memorable experience.
Taking a guided tour of the island
One of the best ways to explore the island is by taking a guided tour that will lead you across the island and introduce you to its remarkable nature and wildlife. Montague Island is small, only 1.4km long and 525m wide, so a walking tour is quite relaxing allowing you to enjoy the fresh air and learn about the Aboriginal people who used to live there.
To make it more interesting, go fishing in the island waters which are teeming with tuna, marlin and kingfish.
If you opt for reef fishing, you might even catch blue morwong or snapper. If you prefer deep-water fishing, expect to see hapuka and blue-eye cod.
An exciting fishing trip can take you all around the island and when you're done, you can also take a scenic seaplane flight over the island and enjoy an aerial view of the places you visited.
Meeting the penguins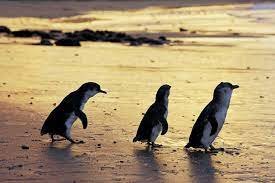 To expand the experience, make sure you book Montague Island penguin tours to meet the smallest species of penguins living in Australia.
See Also

These adorable waddling creatures will sweep you off your feet! Their population is constantly on the rise thanks to the help of the local government and the fact that they have no predators on the island. 
The evening Montague Island penguin tour is offered during summer and departs typically in the late afternoon since the cute creatures come into shore at sunset.
Snorkelling with the seals
No vacation in Australia can be complete without going underwater to snorkel and spend some time swimming with adorable seals!
Don't miss out on this opportunity, but do make sure when you're booking the tour that you check whether you are provided with the proper snorkelling gear. Otherwise, you need to bring your own.
Exploring the glorious depths of the sea and seeing the marvellous seals passing you by is a memorable experience that will stay with you forever.
Watching the whales
If you're timing your visit to Montague Island between May and November, make sure you include a whale observation in your itinerary. It's a spectacular show that you can enjoy from a good viewing point on the island or, you can take a boat ride and go up close t only a few meters away from the majestic whales.
A trip to the land of Down Under is beyond thrilling, but it wouldn't be complete without visiting Montague Island. Just a short boat ride from the mainland, this little gem offers an amazing experience filled with a great variety of activities, from spending the night in the lighthouse to swimming with the seals to watching penguins and whales or taking a relaxing walk across the entire island.
Whatever you opt for, with a knowledgeable tour guide, you'll learn great new things and create long-lasting memories!

Sandeep Verma
One of my friends once said, I am in love with words and a zoned out poser... well, I will keep it the way it has been said! Besides that you can call me a compulsive poet, wanna-be painter and an amateur photographer