Home » Top Spots To Meet Father Christmas This Year
Top Spots To Meet Father Christmas This Year


Christmas is just around the corner and if you are looking for some Christmas cheer there is no better place to get it than to plan a trip to see Santa Claus. Booking.com has the inside scoop on the best places for you to meet Santa Claus and his helpers to have a magical Christmas this year.
Santa Claus Village in Rovaniemi, Finland


The Santa Claus Village in Finland takes the Santa spirit to another level.  Here you can meet Santa, in his office, bake gingerbread cookies with Mrs. Claus; watch Santa's elves at work in their workshop; and spot Rudolf among Santa's herd of friendly reindeer. There's also ice sculptures, decked out Christmas decor, and an exhibition on Christmas traditions around the world.
Where to stay: Santa Claus Holiday Village – Santa Claus Holiday Village is located at the heart of Santa Claus Village in the Arctic Circle, 10 km north of Rovaniemi. Planning your Christmas vacation here, gives the added bonus of getting a free airport pick & drop, along with private cabins, saunas, terrace, a well-stocked kitchen and well-equipped bathroom. Live out the Christmas experience with reindeer/husky rides, arranged by the hotel staff. This hotel is a particular favourite for couples.
Santa Claus House in North Pole, Alaska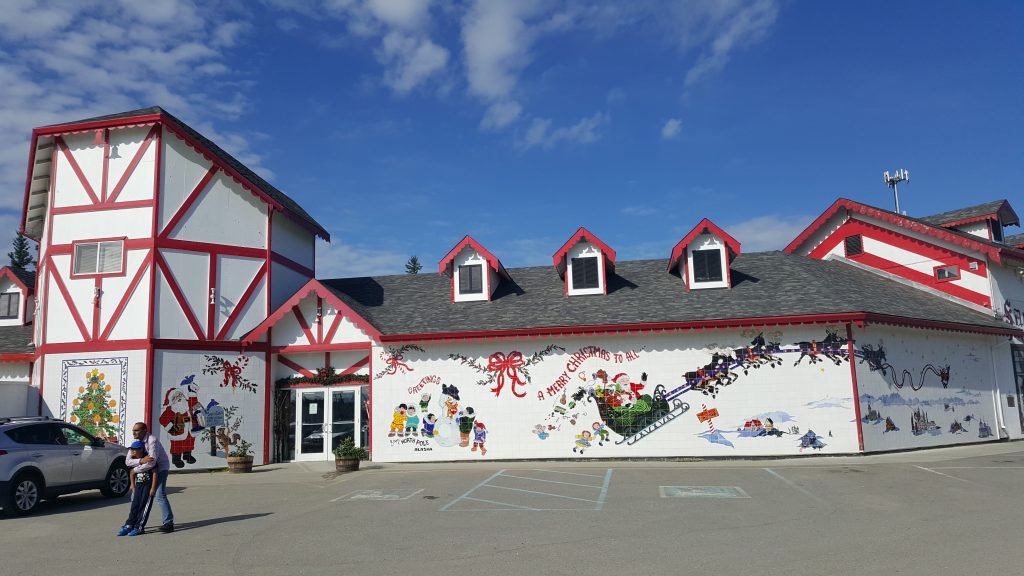 Legend has it that Santa Claus' hometown is at the North Pole and back in the 1950s a team of entrepreneurial Alaskans renamed their town the 'North Pole' in his honor. True to the holiday spirit, the Santa Claus House in North Pole, Alaska, is full of Christmas themed knick-knacks, the world's largest Santa – a 42 foot statute, and even real reindeer. Children can get their postcards stamped with a North Pole postmark and even take a spin in Santa's sleigh.
Where to stay:  Hotel North Pole – Within 5 minutes from Santa Claus house, this hotel is also centric to Christmas in Ice, an ice park; North Pole Shopping Plaza, Fort Wainwright, and the Fairbanks International Airport. Aside from complimentary breakfast and access to laundry facilities, you also get the chance to experience the Northern Lights, with optional wake-up calls from hotel staff.
Tregaarden's Christmas house, Drøbak, Norway
While the Fins believe that Santa lives in Finland, the Norwegians believe that Santa resides in Drobak, Norway.  The Christmas House in Drobak celebrates Christmas year round and sells Christmas decor.  There's also a tiny open-air market in the market square surrounded by wooden houses on tiny streets to celebrate this festive season.
Where to stay: Don't just experience Christmas; go back in time with Hotel Refsnes God, situated on Jeløy island. This property is an 18th century mansion, filled with Scandinavian art and surrounded by an expansive garden, suitable for golfing. Søndre Jeløya Nature Reserve is a 15 minutes' walk from the hotel.
Santa World Tomteland, Mora, Sweden
See Also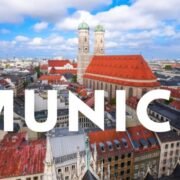 Home » Top Spots To Meet Father Christmas This Year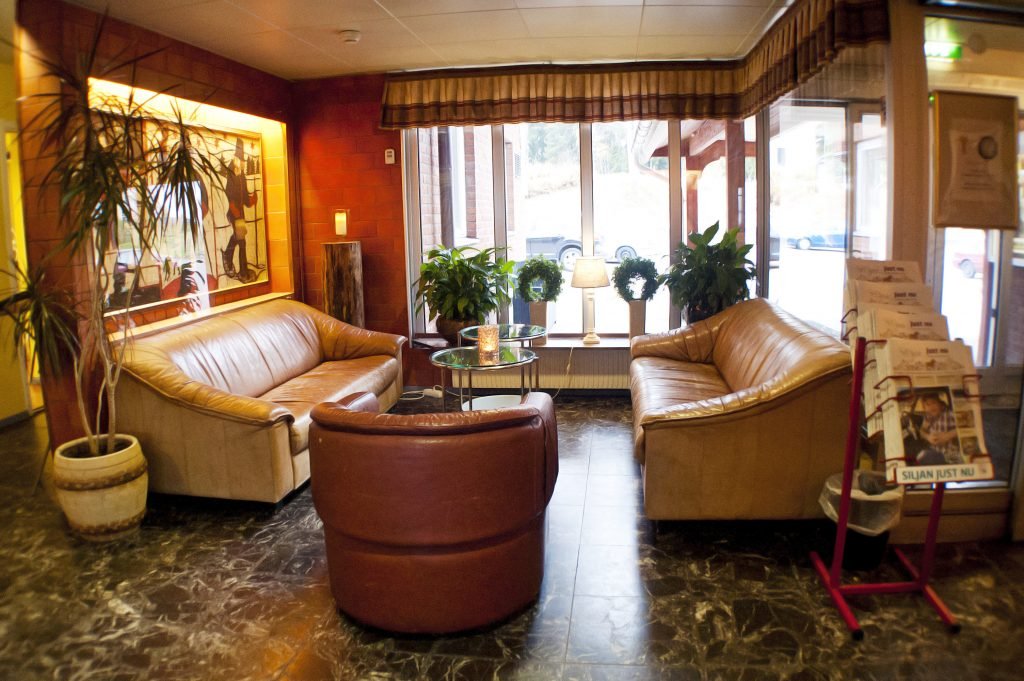 People of the Mora district in Sweden believe that Santa (known as Jultomten) lives deep in the woods in the Gesunda mountains. There is a theme park, Santa World  specially created in where you can meet the jolly man. The 27acre park set in the woods features Santa's house, trolls and elves, Santa's post office, moose, reindeer and lots more.
Where to stay: Mora Hotell & Spa is the perfect to relax and unwind. Pamper yourself with the exclusive spa facilities this hotel has to offer, along with rooms that give you the best views in and around Mora, such as Lake Siljan, the Tinghus Park or Mora Church.
Christmas Village, Montreux, Switzerland

Don't miss the chance to meet Santa Claus at the Montreux Christmas Village in Switzerland. Located in the heart of the Rochers-de-Naye mountain at an elevation of 2041 metres, Santa Claus's house is reachable only via the Santa Claus train, a small cogwheel train that takes you up the mountain into a mysterious hall that leads you to Santa Claus's office. Meet Santa's faithful reindeer, stroll around the twinkling Christmas market, make your own traditional wax candles and stock up on delicious spiced gingerbread.
Where to stay: Fairmont Le Montreux Palace is located on the shores of Lake Geneva with magnificent views of the lake and the Alps. Built in 1906, the Fairmont hotel offers a traditional and elegant atmosphere combined with the latest technology, and a breakfast buffet where you can have the most important meal of the day surrounded with the aesthetics of the Alps and Lake Geneva.