https://www.stylerug.net/tech-news/7-sports-cars-every-man-dreams-of-having/
In a world where mobility, freedom, and innovation converge, Citroën stands as a beacon of forward-thinking design and practicality. The French automaker has chosen the prestigious stage of the 2023 Düsseldorf Caravan Show, a global leader in leisure vehicle exhibitions, to introduce its latest creation – the Citroën Type Holidays.
This groundbreaking concept seamlessly merges the timeless charm of the Citroën Type H with the contemporary utility of the SpaceTourer, giving birth to an interior configuration that will soon be accessible through the Citroën network via the forthcoming "Holidays" range.
Citroën's enduring commitment to the values of freedom and shared experiences naturally led to this venture.
Building upon the SpaceTourer's attributes, the Type Holidays embodies the convergence of innovation and tradition, embodying the spirit of adventure that has defined the brand since its inception.
Expertise for Tomorrow's Journeys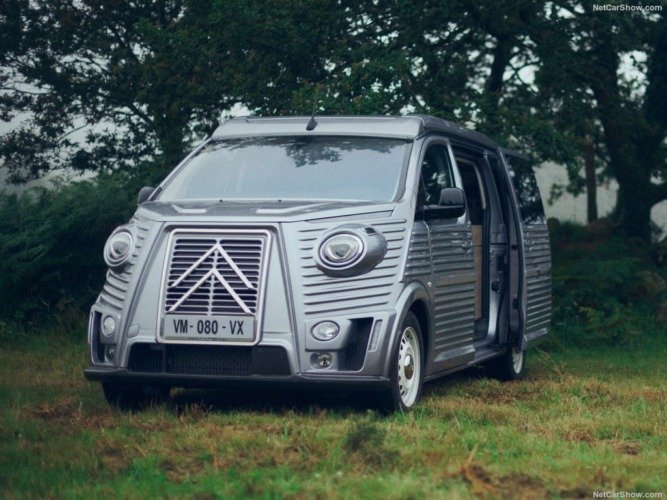 Since its inception, Citroën has established itself as a brand synonymous with mobility. Renowned for its ability to craft pragmatic, ingenious, and affordable vehicles that inspire escapism and leisure, Citroën's legitimacy in the realm of leisure vehicles is undeniable.
Ranked as Europe's second-largest provider of motorhome-based vehicles, Citroën's stature in this field is bolstered by its collaboration with Italian coachbuilder Caselani, a loyal partner responsible for crafting a variety of "neo-retro" body styles for Citroën models.
The "van life" phenomenon, offering an alternative way of travel, has been on Citroën's radar for some time, with previous concept vehicles like Hyphen, Rip Curl, and The Citroënist exploring the camper van space. With the unveiling of the Type Holidays teaser, Citroën's intensified commitment to the expanding camper van market is evident.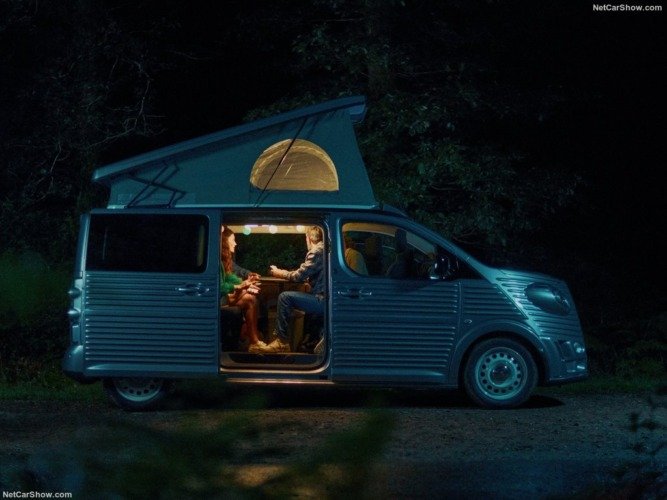 The unique design of the Type Holidays, characterized by its grey color reminiscent of Citroën's iconic Type H, pays homage to the brand's heritage while ushering in a new era of leisure travel.
Embracing Modern Adventure
The Citroën Type Holidays embodies the essence of modern travel – unencumbered by constraints, inviting exploration alone or with companions. Leveraging the contemporary aesthetics of the SpaceTourer, Citroën aims to tap into the thriving camper van market by offering a comprehensive "Holidays" range accessible through its extensive network.
This investment is a response to a genuine social shift, with an increasing number of individuals seeking freedom, nature, and budget-conscious independence through camper van experiences.

Its compact dimensions, standing at under 2 meters in height, enable it to maneuver urban landscapes and fit into standard parking spaces, making it a versatile option year-round.
With approximately 90,000 new camper vans registered annually in Europe, the "van life" trend is particularly popular among younger demographics, offering a budget-friendly approach to unrestricted travel without compromising on comfort.
Crafting Comfort and Style
The success of "Van Life" is not solely attributed to the allure of adventure; it also mirrors advancements in layout and comfort. The Citroën Type Holidays embodies the elegance of "glamping," where camping transforms into a chic experience. Retaining the spaciousness, quiet operation, and convenience of the Citroën SpaceTourer, the Type Holidays takes it a step further.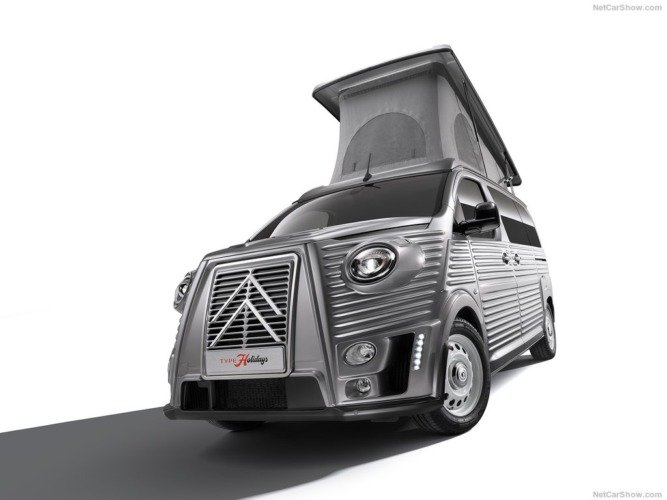 For outfitting the van, Citroën turned to Bravia Mobil, a distinguished Slovenian specialist. Bravia Mobil equipped the Citroën Type Holidays with a host of amenities for an optimal travel experience:
A pop-up roof offers a standing room within the living space and accommodates a spacious bed for two in nighttime mode.
A versatile two-row bench seat converting into a comfortable bed while remaining removable to free up storage.
Swiveling front seats that pivot towards the living area.
A complete kitchenette featuring a cooking area, sink, and fridge.
Folding table for dining or work, complemented by ample storage options.
A Webasto heating system ensures ideal onboard temperatures.
As Citroën propels into the future, the Type Holidays is emblematic of the brand's dedication to melding innovation, comfort, and classic design. This pioneering concept serves as a bridge between Citroën's legacy and its progressive vision, inviting enthusiasts and adventurers to explore the world in style and sophistication.