Maruti Suzuki's new Dzire, launched in May last year has triumphantly crossed the one lakh sales mark! That's not the amazing bit; this authentic sedan has shattered all previous records to become the fastest selling car in India in less than 6 months since its launch!
To celebrate this milestone, Maruti Suzuki conducted an epic activity by organizing a stupendous #DzireCoastalTrail trip to cover 5000kms of the grand coastline of India.

Major publications came together to be a part of this incredible journey wherein two all-new Dzire(s) began a coastal journey from Kanyakumari – the southern tip of India. While one travelled along the East coast towards Puri in Orissa the other travelled along the West coast of Kanyakumari to Diu in Gujarat.
During their coastal trip, the two new Dzire's explored the famous beaches and temples and relished the local cuisine along their route.

The new Dzire is packed with some exciting features such as the Auto gear shift technology and SmartPlay Infotainment system. Its revamped headlight and front grille give this machine an entirely new dimension with regards to looks, style and performance.
See Also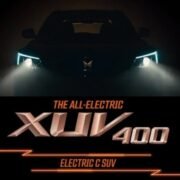 The coastal trail in simple words was a pure essence of indulgence and so is India's most loved car, the new Dzire; an unparalleled luxury at its best.
Get more details of the #DZireCoastalTrail here