Home » Top 5 Destinations For Rock Climbing In India
Top 5 Destinations For Rock Climbing In India


Rock climbing is one sport that is fast catching up the eyes and interest of the people in India. And there are two major reasons to it- first, it gives one a feeling of doing something out of their routine, second – given the country's ideal topography, there are ample options for rock climbing in India in terms of the location.
So, why not give it a go this year, be a little adventures and blow-out those guts with an aggressive rush of adrenaline? To help you do that, we at Clubm have compiled a list of few destinations for rock climbing that you must check out…
Parvati Valley and Miyar Valley, Himachal Pradesh



Blessed with scraggly ridges and steep cliffs, Parvati and Miyar valleys lie in the heart of the Himalayan in Himachal Pradesh. Parvati Valley, is located at the cusp of the meandering Parvati River and the Beas River and boasts of a region that is full of flowers and rocky outcrops that offer perfect grip to the surface.
Miyar Valley, on the other hand, has verdant forests, snow-capped peaks, gushing rivers and picture-postcard hamlets. Breathtakingly beautiful, Miyar valley shares its border with Zanskar in Ladakh, a scenic beauty that will make you feel as if you were in heaven. Climb on one of the countless mountains facing the glistening
Miyar Glacier.
Shey Rock – Jammu and Kashmir



Shey rock region is nothing short than a mountaineer's delight, and is perfect for rock climbing during summers. What gives it a distinctive advantage is that it is the only peak to be climbed in Leh, thus, there are a lot of visitors/tourists who indulge in basic rock climbing at least, when in the region. The people living around region are friendly and do not hesitate in giving trekking instructions, which makes the experience all the more exciting.
Madhugiri – Karnataka



Located in the Tumkur town of Karnataka, Madhugiri is also known as Maddagiri and is very famous for its many giant rocks that overlook the town with utmost pride. Thus, rock climbing is enthusiastically partaken here. There is also a fort that is nestled in one of the steep slopes. Interestingly, the giant rock is the second largest monoliths in the whole of Asia. Thus, it makes the climbers feel all the more special to rock climb here.
See Also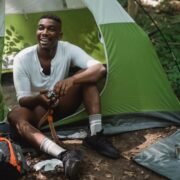 Home » Top 5 Destinations For Rock Climbing In India
Hampi, Karnataka



Hampi is not only a fascinating place to be for the rock climbers, but can also give you a wonderful journey as you go about discovering its past when in the region. Its landscape is flecked with boulders and rocks, making Hampi ideal for bouldering—a version of rock climbing done without ropes drawing on one's strength and stamina. The best time to visit is during winters and once you've conquered the rotund crags, do check out the UNESCO World Heritage Site that has magnificent edifices and stately temples.
Malshej ghat – Maharashtra



Though a quaint place, Malshej Ghat in Maharashtra is still very popular with rock climbers. The place is ideal for hiking, trekking and other allied activities with its lush greenery and heavenly looks during monsoons- especially after the first rainfalls. There are iconic forts, temples and caves in the vicinity and one must explore these while indulging in rock climbing and rappelling.
– Sandeep Verma