Remember the early 90s when the internet ventured into this world to change the way people looked at communication? And with every passing year, people, brands and companies, realized that there was a whole new way to promote and market their products.
Fast forward in the 20th century, digital world changed, the way it operates changed and the way writers/bloggers/digital platform users could make money – changed!
As per CJ.com – With the emergence of search engines in the mid- 1990's, the internet ballooned into a massive e-commerce and information machine. Website owners were creating valuable content and providing tremendous benefits to their visitors, and these website owners wanted to be compensated for their hard work. Early forms of online advertising like CPM or fixed placement started seeing competition from emerging, more accountable forms of online advertising, like affiliate marketing.
That brings us to the question- what is affiliate marketing?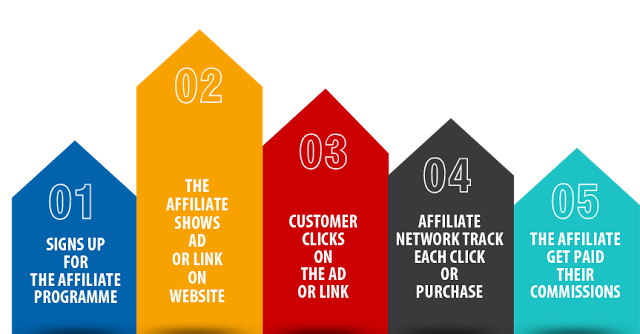 In simple words – This is one of the oldest forms of marketing, in which when someone, via your reference, buys a product, results in you getting a commission. The depth and weight of the amount will vary on the payout scale of the brand that you are helping sell; sometimes resulting in exorbitant amounts.
In this, a company/brand puts a tracking URL on the promotional link, which you would include on certain keywords in your write-ups, clicking which people can buy product(s), thereby, maintaining a record of from where did the lead generate and got converted into a sale. These activities are mostly done by eCommerce portals to increase their sales volume, and you can get your unique tracking code by signing-up with them, if you fit into the criteria put forth by them.
Who makes the core of the affiliate program?
1) Advertisers 2) Publishers 3) Consumers
In this, advertiser is the one who is selling the product, publisher is the one who put the promotional link in his/her write-ups and consumers are people like you and me.
Have you ever observed how certain words on various blogs are highlighted and hyperlinked to an external landing page? Well, it is most probably because the blogger/writer is associated with an affiliate program and helping the brand sell certain items, which could be of your interest.
Few common terms in afiiliate marketing:
PID (publisher website ID) is used to identify the publisher's website. .
AID (ad ID) is a number which identifies a specific link and enables the brand to track the performance of the publisher and help credit their payments on time.
SID (shopper ID) enables publisher to track where their referred actions originated so they can target and/or reward their unique shoppers.
Do you have to pay to join?
No, you do not have to pay to join an affiliate program, but you might have to spend a bit of money to promote the links in order to convert leads into sales, to be able to earn some money out of it.
See Also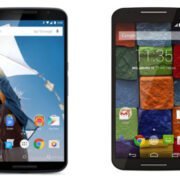 Criteria to join
If you have good following on your portal and have good amount of traffic that shows inclination to purchase products that you are promoting, then you are in for the game. There are a few networks like Viglink and Skimlinks which automatically convert normal links into affiliate links, thus making your life easy, in case you are not very tech savy in converting links or figuring, which words to hyperlink to get optimum results.
Is it legal?
Simple answer is, yes it is! It's like, you acting as the middleman between the buyer and the seller. The income generated from such platforms is all legit.
In my next post I am going to list down some of the best affiliate marketing platforms which you can join if you meet the criterias mentioned above, so stay tuned to this blog and make sure that you get to know the best possible way of monetising your blog.
PS: This article was originally posted on my other blog www.factoffive.com
– Sandeep Verma