As the World Cup season approaches, GOVO, a fresh contender in the realm of audio technology, is thrilled to unveil its latest innovation: the GOVO GoSurround 750 Soundbar. With anticipation building worldwide for this audio marvel, it promises to redefine the way cricket enthusiasts savor matches, delivering an exceptional sound immersion while also offering exceptional value for money.
The Global Soundbars Market research report encompasses a wealth of information, including details about manufacturers, various soundbar types (Active Soundbars, Passive Soundbars), applications (Home Audio, Commercial, Others), and geographical regions.
Within its pages, you'll find a comprehensive market overview, a competitive landscape featuring business profiles, innovative investment strategies, project usability analysis, SWOT evaluations, CAGR status, and a multitude of organizational perspectives.
Furthermore, this Soundbars market report delves into global industry trends, manufacturing cost dynamics, value and volume considerations, as well as revenue and gross productivity forecasts spanning the entire forecast period.
See Also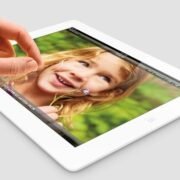 Here are the standout features of the GOVO GoSurround 750 Soundbar:
120-Watt Power: GOVO's cutting-edge GoSurround boasts 4 x 2.25″ Explosive drivers with a peak output of 120 Watts.
2.1 Channel: Elevate your World Cup viewing experience with a potent sub-woofer of 5.25″ and a DSP chipset.
Bluetooth V5.3: Effortlessly connect your device within a 30-foot radius for seamless World Cup enjoyment.
Multiple Connectivity: This home theatre effortlessly facilitates seamless connectivity with a wide array of devices, supporting AUX, USB, OPT, and HDMI connections.
Stylish Remote: Choose from 3 Equalizer modes – Movie, News, Music – and finely tune your sound with Bass and Treble controls.
Dual Passive Radiator: Immerse yourself in pulsating bass experiences with GOVO's innovative GoSurround system.
Integrated Control: Integrated buttons simplify pairing and music control, ensuring a hassle-free experience.
Wall Mountable: This audio system includes a wall mount kit and a step-by-step installation guide for your convenience.
The GOVO GoSurround 750 Soundbar is competitively priced at Rs. 5,499/- on GOVO.in and [insert price] on Amazon, as well as in retail stores across the nation. This product is backed by a one-year warranty and is available in the stylish Platinum Black color option.