https://www.stylerug.net/in-news/the-enigmatic-saga-of-wwe-superstar-bray-wyatt/
https://www.stylerug.net/fitness/the-fascination-and-fear-surrounding-brock-lesnar/
https://www.stylerug.net/in-news/why-is-roman-reigns-booed-by-the-crowd/
In the electrifying world of professional wrestling, few names have shone as brightly as Seth Rollins. Known for his technical prowess, charisma, and daredevil moves, Seth Rollins has become a household name in the wrestling industry.
His journey from humble beginnings to becoming one of the most celebrated athletes in sports entertainment is a testament to his talent, dedication, and perseverance. But before we get into his life, here is a bit of a recap from the wrestling industry.
On Sunday, WWE hosted an electrifying SuperShow Live Event in Coral Gables, Florida, showcasing a lineup of top stars from both RAW and SmackDown.
During the event, a significant highlight was MVP's return, as he stood by Omos' side and helped him secure a victory against Johnny Gargano in an intense singles match.
Notably, Johnny Gargano had recently made his comeback to in-ring action at the previous WWE SuperShow live event held over the weekend.
Connect with us on our social media handles for more interesting news.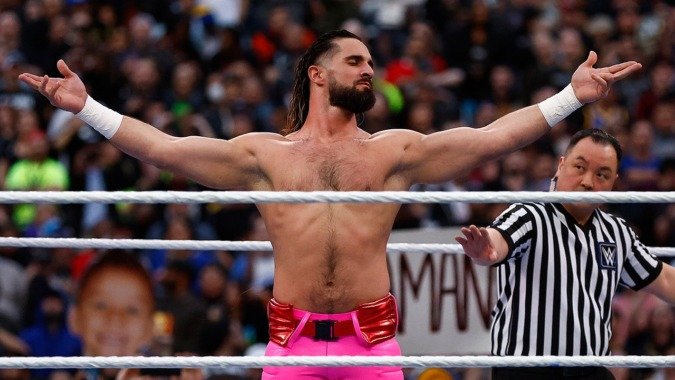 Additionally, the night featured two thrilling title matches. Austin Theory put his United States Championship on the line and successfully defended it against AJ Styles. Meanwhile, Asuka put up a strong fight and retained her WWE Women's Title in a triple-threat match against Charlotte Flair and Shotzi. The matches were nothing short of action-packed, leaving the audience in awe.
The SuperShow Live Event in Coral Gables proved to be a memorable and exciting experience for WWE fans, who were treated to an unforgettable night of wrestling entertainment.
Now, coming back to the life of Seth Rollins.
Early Life and Wrestling Beginnings
Seth Rollins, whose real name is Colby Lopez, was born on May 28, 1986, in Buffalo, Iowa, USA. From a young age, he was drawn to the world of wrestling, idolizing legends like Shawn Michaels and Eddie Guerrero. Determined to pursue his passion, Seth joined a wrestling school in Davenport, Iowa, where he honed his skills under the tutelage of Danny Daniels.
The Rise of Tyler Black
After years of training and perfecting his craft, Seth Rollins made his professional debut in 2005 under the ring name "Tyler Black." His initial years were spent on the independent circuit, where he wrestled for promotions like Ring of Honor (ROH) and Pro Wrestling Guerrilla (PWG). His high-flying style and intense charisma caught the attention of wrestling enthusiasts, earning him a devoted fan base.
ROH Success and Championships
Tyler Black's time at ROH marked a pivotal turning point in his career. He won the ROH World Championship in 2010, showcasing his talent against some of the best wrestlers in the world. His memorable feuds with the likes of Austin Aries and Kevin Steen further solidified his reputation as a force to be reckoned with in the wrestling scene.
WWE Debut as Seth Rollins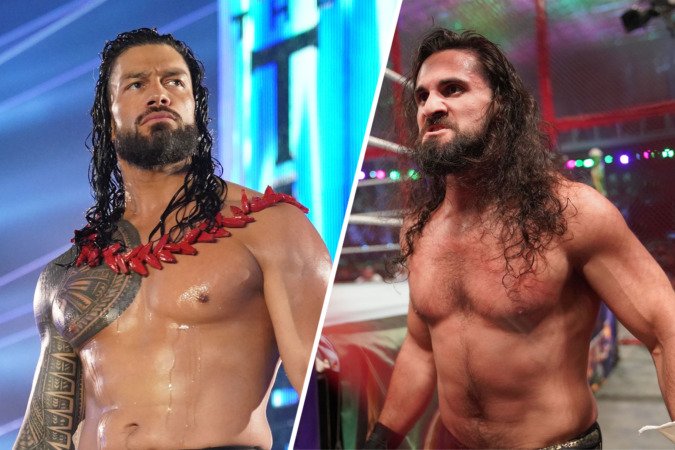 In late 2010, the wrestling world buzzed with anticipation as Tyler Black made his long-awaited debut in WWE's developmental territory, Florida Championship Wrestling (FCW), under the ring name Seth Rollins. His debut as part of The Shield in 2012, alongside Roman Reigns and Dean Ambrose, was a game-changer.
The Shield's Dominance
The Shield became one of WWE's most dominant factions, wreaking havoc on the roster with their "justice" mantra. Rollins' exceptional in-ring skills and the ability to work cohesively as a team earned them a massive fan following and numerous championship victories. However, in a shocking twist, Seth Rollins betrayed his Shield brethren in 2014, turning against his partners and aligning himself with The Authority.
The Architect of The Authority
Seth Rollins' alliance with The Authority catapulted him to the top of WWE. As the self-proclaimed "Architect," he won the WWE World Heavyweight Championship at WrestleMania 31 in a thrilling cash-in during a main-event match. His reign as champion was a mix of greatness and controversy, but it firmly established him as the face of WWE's new era.
Injury and Resurgence
Tragedy struck in late 2015 when Rollins suffered a severe knee injury that forced him to relinquish the WWE World Heavyweight Championship. During his recovery, he remained determined and returned with a vengeance, capturing the WWE Universal Championship in 2016 and once again proving his mettle as one of the industry's top stars.
Legacy and Impact
Seth Rollins has continued to evolve as a performer, maintaining his status as a marquee player in WWE. His matches have consistently been show-stealers, and his dedication to the craft has earned him the admiration of both peers and fans. Rollins' legacy extends beyond championships, as he has helped nurture younger talent and raise the bar for in-ring excellence.
Conclusion
The life of Seth Rollins is a testament to the power of hard work, perseverance, and passion for one's craft. From his early days as Tyler Black in the independent circuit to becoming WWE's top superstar, Rollins' journey has been one of determination and skill.
As he continues to make his mark on the wrestling world, fans can expect nothing short of excellence from this extraordinary athlete.
Seth Rollins' story serves as an inspiration to aspiring wrestlers and enthusiasts worldwide, proving that with dedication and unwavering commitment, dreams can indeed become reality.

Sandeep Verma
One of my friends once said, I am in love with words and a zoned out poser... well, I will keep it the way it has been said! Besides that you can call me a compulsive poet, wanna-be painter and an amateur photographer