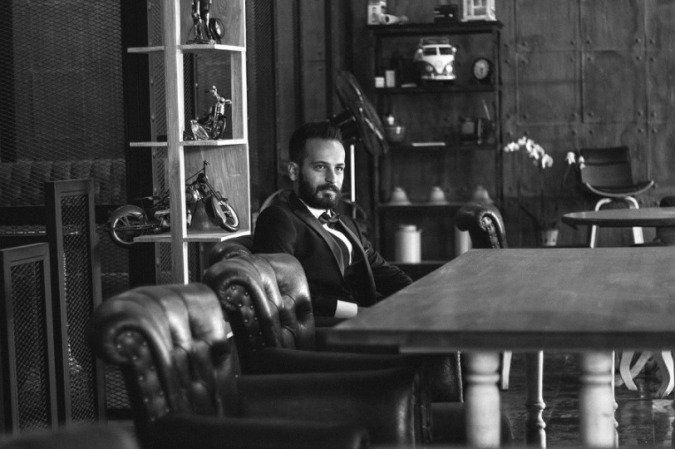 Mia Taylor
Mia Taylor is a fashion and beauty enthusiast from Sydney…
Everybody needs to have their own sanctuary, a part of the home where they can fully relax and enjoy their free time. So, if you consider yourself to be a modern gentleman, don't allow your dear retreat spot to be constantly messy and devoid of any style.
Instead, try to make it look super-chic so that it can perfectly reflect your personality and speak volumes about your excellent taste.
Having this in mind, we've prepared a list of some exciting ideas on how to decorate your man cave and turn it into your personal oasis of peace and enjoyment.
Choose a masculine colour palette

One of the great perks of having your small personal sanctuary is that you don't have to put up with all those girly pink nuances that your wife or girlfriend had chosen for your apartment. What's even more important, you are allowed to express your taste without feeling awkward about it.
Therefore, feel free to release your masculine energy and choose the right colour palette which will suit your personality best. For example, a classic combination of black and white will work great for your man cave and reveal your sophisticated side as well. Furthermore, you can add an accent wall painted in red or some other vivid nuance in order to break the monotony and show everybody how passionate you are. We guarantee you that all your friends will be swept off their feet by your tasteful choices.
Opt for the right flooring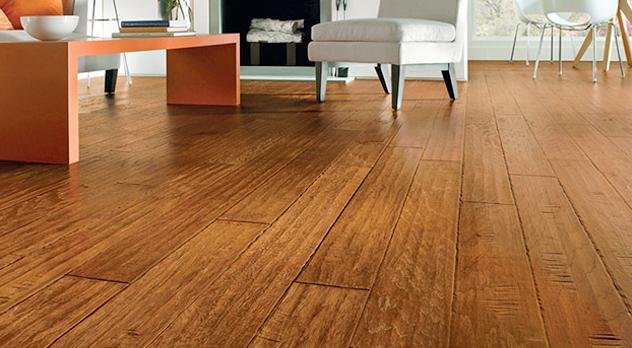 When decorating your man cave, it's really important to pay attention to all the details and don't forget to choose the right flooring as well. For example, if you're into vintage design, we suggest opting for nice wood flooring which is both super-fancy and low-maintenance.

Therefore, you won't have to spend hours scrubbing it, and what's most important, with such a beautiful floor you won't need to invest in an expensive carpet. However, if you want to have a carpet anyway, that's perfectly fine, but you should just make sure to opt for a durable one which can be cleaned easily.
Bring in some cosy furniture

Another important aspect of every man cave is cosy furniture. Can you even imagine watching your favourite team playing without having a comfortable place to lie down and truly enjoy the game? Of course not! Therefore, it's high time you brought in one of those amazing lounges that, aside from being super-comfy and stylish, will turn your man cave into the favourite gathering place for all your friends. Sounds amazing, doesn't it!? On top of that, make sure to buy one of those folding coffee tables which can be easily removed when you want to have more space for your quick morning workout.
See Also

A bar is a must!

Having a bar in your place is simply a must. After all, home bars have become a symbol of elegance and it's almost impossible to imagine a modern gentleman's house without it. Therefore, make sure to invest in high-quality bar necessities, including a cocktail shaker, a decanter and beautiful glassware. On top of that, buying a book on cocktail making would be a great choice, especially if there is a special lady whom you would like to impress with your bartending skills. Finally, if you really want to leave your male friends speechless and green with envy, a home beer tap is exactly what you need. Cheers!
Don't forget art!

By introducing your favourite art pieces, you'll get a chance to show off your creativity and add that perfect finishing touch to your masculine space. For example, a black and white photography can be a perfect choice for you if you are more into modern arts than classic oil paintings. Additionally, you should feel free to experiment a bit and take a look at other non-traditional wall art as well among which our personal favourite would definitely be a carpet. Yes, you've heard it right. The time when carpets were used just for floors has long passed and now they can be considered a true piece of art.
Build your own small library
Finally, if you're one of those gentlemen who really enjoy spending their evenings reading, don't shy away from turning a part of your man cave into your favourite reading nook and build your own small library. All you need to do is find a nice bookshelf and fill it with your favourite titles. Furthermore, you can always install some additional shelves on the walls next to your books and display your board games or sports trophies and medals as well. Finally, whatever you decide to do, it's most important that you like the idea since this place should be your oasis of privacy and enjoyment.
As you can see, no matter whether you'll turn your garage, a spare room or a basement into your man cave, there are a lot of great ways how you can decorate it. However, it's most important that you follow your own taste and not shy away from experimenting a bit until you discover how exactly you want it to look.

Mia Taylor
Mia Taylor is a fashion and beauty enthusiast from Sydney and writer for www.highstylife.com. She loves writing about her life experiences. Traveling and enjoying other cultures and their food with her husband is a big part of her life. She is always on a lookout for new trends in fashion and beauty and considers herself an expert when it comes to lifestyle tips