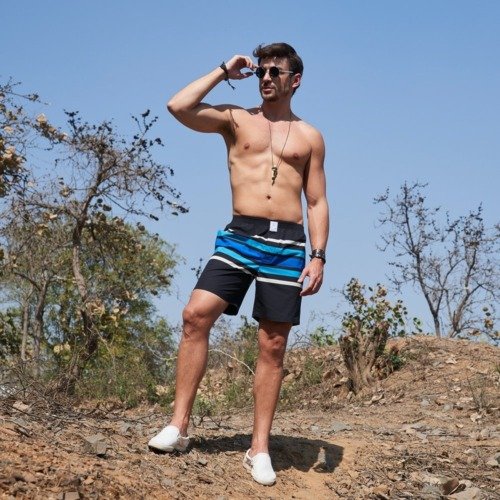 Many great options are available if you're looking to dress your significant other up in style this summer. These trends range from hot pink tones, denim to oversized coats. Whatever you choose, these items will make you and your loved one look stylish.
We've rounded up the best looks for your summer date.
Read on to see which trends will be the most popular this season!
Hot Pink
Although hot pink is traditionally associated with girlishness, it has become a popular choice for various clothing items this summer. You can find hot pink dresses and tops made to be sexy, flirty, or stunning.
You can even find pieces that combine hot pink with other colors, including black and white. This fashion trend is not limited to dresses; you can mix and match pieces to create the perfect look.
Striped Shirts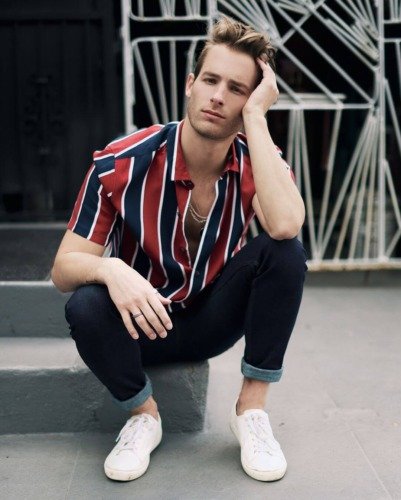 Even though stripes are a perennial summer fashion trend, they are not just for the beach. Designers have given stripes the evening treatment with striped shirts. You can wear stripes to a date night in style, from raffia sandals to chunky loafers.
According to Seoul Inspired, in South Korea, many couples celebrate their anniversary by dressing up as a couple. They go out on dates in meticulously planned outfits to show their love. Many young Korean couples share preselected outfits and accessories.
Denim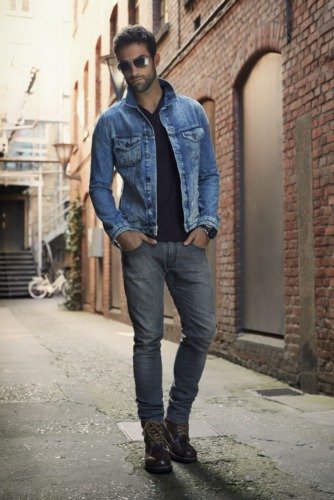 Denim has been the most popular fashion trend for decades. A trendy pair of denim pants can be the perfect way to show off your figure, and this season, it's not only for single people, and your partner will appreciate it, too!
Denim pants have a wide range of styles and colors to fit your tastes, from classic jeans to ultra-mod ones. The latest trends in denim include flared jeans, high-rise denim, and bootcut jeans.
Ankara Tees
Ankara tees might be just what you need if you're looking for a stylish couple's fashion trend for the summer season. This unique print is funky and comfortable, and it can be a great way to dress up your date. Often, guys balk at wearing too much color, but vibrant colors look great on both men and women.
Shorts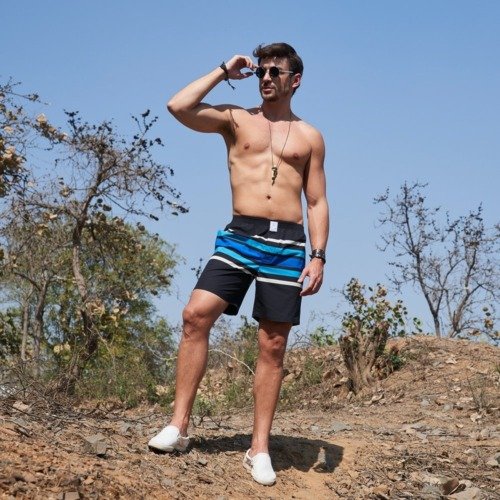 Shorts are a staple for every awesome beach wear style this season. They're comfortable, flexible, and best for keeping you cool under the intense heat. You can pair it with a bikini top, tee, sneakers, or strappy sandals—the perfect piece for matching fits.
If you're searching for a less overtly feminine look, consider using Bermuda shorts. These are comfortable and cute to look at. They can also be worn during cooler months with socks or leggings.
Another great feature of Bermuda shorts is their versatility. If you want to wear them for work, a simple white shirt or a shirt will make them look great. But if you're going to keep it casual and elegant, you should pair them with a cute shirt.
These shorts also have a built-in elastic waistband to accommodate your innermost necessities. You'll feel more comfortable in the summer when wearing them.
See Also

Oversized Coats
Oversized coats are hot this summer, so make sure your significant other is wearing one. These coats will keep you cool and stylish while strolling along the beach. You can also find cute coats that feature a retro vibe, and look for one with a belted waist and notched lapels.
Another popular trend for the season is retro branding, which is found in sportswear, leggings, and accessories.
Tropical-inspired Outfits
This summer, there are lots of hot new couple's fashion trends. These trends include kimono-inspired outfits, sexy tees, and beachy looks. A little white dress is essential for the season, and pair it with a wide-brim sun hat and strappy sandals for a goddess-inspired look.
Floral Prints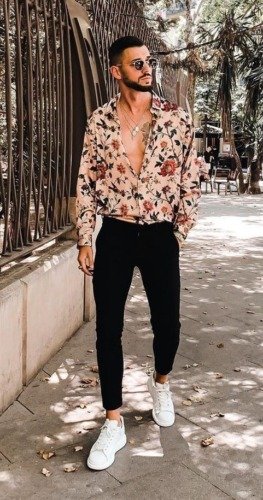 Choose a floral-printed dress that features large flower petals. The design is romantic and combines flirty with sophisticated elegance. A statement ruffle is a great way to add flirty texture to your dress.
Whether you are wearing your wedding gown on a date or celebrating your honeymoon, a statement ruffle will make a statement. While a bold floral print dress isn't for every occasion, you can find one that matches your taste and budget.
Conclusion
Summer is here, and it's the time for everyone to get out there and enjoy the sun. In our opinion, this also means that it's time to do what you can to bring your love life back up from a slow, cold winter. Summer is the perfect time to find romance and rekindle older interests.
If you are dating or in a relationship, these fashion trends are right up your alley. Whether you are a couple or an individual, these summer trends will have you looking great and feeling more confident than ever before.

Sandeep Verma
One of my friends once said, I am in love with words and a zoned out poser... well, I will keep it the way it has been said! Besides that you can call me a compulsive poet, wanna-be painter and an amateur photographer