Home » 10 Amazing Dress Shoe Style
10 Amazing Dress Shoe Style


Even if you have a killer, designer suit hand tailored by Armani Exchange, but don´t have the footwear to accompany your look, you´re bound to be silently criticized by clients, co-workers bosses. What you wear on your feet is just as important as your choice in casual or business attire, and people will notice if your designer suit doesn´t match the pair of wing tips you forgot to polish this morning.
This Infographic by www.healthlisted.com spells in detail what each type of dress shoe says about you. It also gives useful information on when you should don your opera pumps (think tuxedo-attire events) and when you can get away with the more casual look of some great looking Oxfords.
It offers quality, well-resumed information on the top 10 pieces of formal to semi-casual footwear that most men will want to
have in their wardrobe.

See Also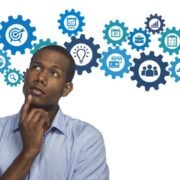 Home » 10 Amazing Dress Shoe Style