Home » T.M.Lewin Arrives In India
T.M.Lewin Arrives In India


There has been many instances, wherein, I have been asked- 'why men's fashion? Why not women's fashion… it has such a big market in India to explore and gain commercial values from? But, my answer has been a simple one- why not?
I mean, imaging a world without good looking men and more so, imagine a world without men who are good looking, but have no idea how to dress-up! What would all the babes out there would? Having said that, it is also true that men in India have long waited for brands to come up with their own side of stories and give them something that would add zing to their wardrobe. While a lot has changed in the last few years, we still yearn for more! And if you are one of those men, who constantly is in lookout for brands that would do justice to your body types and give you that feel good factor with their collections every season, then trust you me- you are in for a treat!
I say this, as T.M.Lewin, UK's leading shirt-maker, has recently launched its stores in New Delhi, which promises to make this spring season much more favourable for men and their wardrobe, when it comes to showing their style quotient.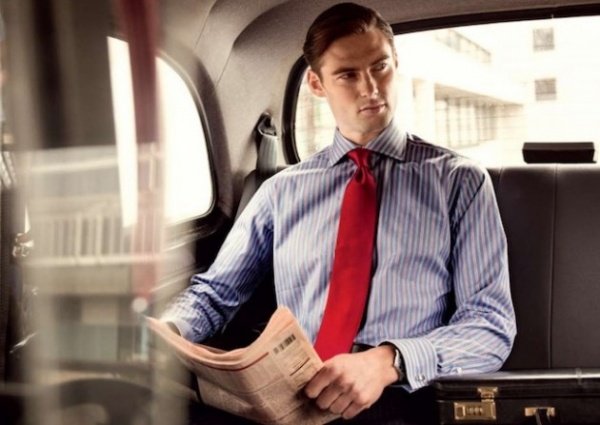 As you must be aware, established in Jermyn Street, London, T.M.Lewin is one of the world's leading business wear brands, offering a wide and versatile selection of premium quality shirts, suits and accessories for today's modern professional. The quality and the selection of fabrics is one of the strongest aspects of T.M. Lewin when it comes to manufacturing process. Striving for only the best, each item is made from only the finest raw materials and made using many of the same traditional techniques used for over a century that represents the brand's iconic stature.
Famous in particular for its expertly crafted 100% cotton Jermyn Street shirts, T.M.Lewin offers customers unrivalled choice, with up to 100 new shirt fabrics every month with a choice of fit, collar shape, cuff and sleeve length. This season's collection also boasts a versatile selection of tailoring styles, colours and fits, plus a wide selection of silk ties and accessories including men's belts, cufflinks and pocket handkerchiefs.
Go Somewhere New
With a focus on the glamour of 1930s travel, inspiration came from vintage luggage and maps and the in house Lewin design team turned to the look and feel of old postcards and travel stickers for inspiration. Focusing on new rounded shirt collars which have a printed map tape inside the collar and a wooden effect on the last button of every shirt.
Come Around
Celebrating the growing resurgence of the round collar, from the classic round to the round cutaway. This new SS14 shirt range comes in both white and blue with subtle trim detail.


Super Fitted
A new Super Fitted shirt arrives for Spring. Our closest fit shirt ever available in a classic palette of white and blue, it joins the T.M.Lewin shirt family of Regular, Slim Fit and Fully Fitted for those who favour a more contemporary shape skimming fit.
See Also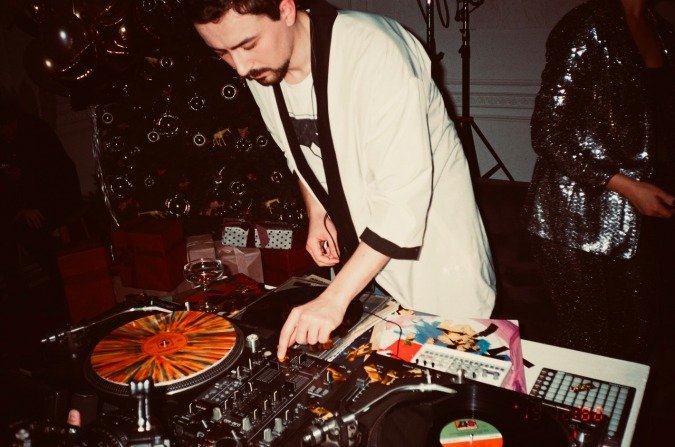 Home » T.M.Lewin Arrives In India
The All New Pocket Squares
Adding to the existing trend driven London Pocket Square range and new for SS14, are pocket squares following a fresh Spring colour palette. Featuring different size spot prints, a dogtooth, paisley and patterned. We've also changed the size to 33" X 33" so they're even easier to wear.
No Place Like Home
Influenced by red, white and blue British heritage with an extra highlight of green. Inspired by a quintessentially modern British sense of style – quirky, original and often a little bit eccentric. A new collection for the impeccably groomed style conscious. Block checks feature alongside Jermyn Street shirt stripes; reinvented with contrasting white round collars and a splash of timeless Chambray.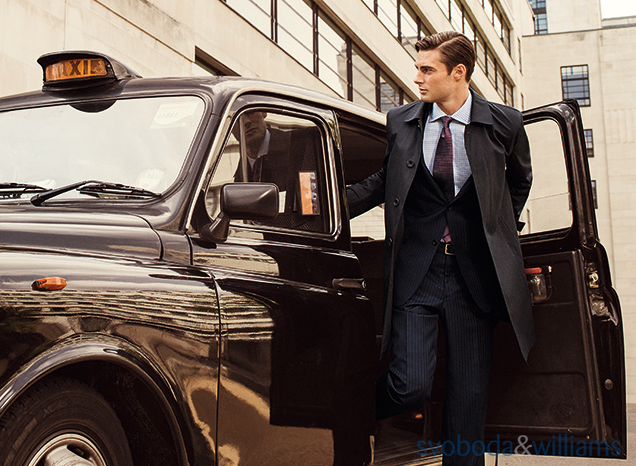 Summer Style
A collection of pastel bright shirts and sharp tailoring, paired together for an elegant high summer look that's colourful and contemporary. Fresh whiteground prints, bright block checks, spots and stripes feature in a shirt range with round cutaway collar – a modern twist on a Jermyn Street classic.
– Sandeep Verma