Identifying the ultimate football player is a question that perennially perplexes fans and pundits alike. The diverse pool of exceptional talents in the sport makes singling out the finest a formidable challenge.
Erling Haaland, in his debut season, left Premier League defenses in shambles. Kylian Mbappe continues to shine as a supremely gifted megastar, and Lionel Messi, at the age of 36, is setting the stage ablaze on a new continent.
Our selection criteria encompass a range of factors, including short-term form, but 2022/23 performances alone aren't always the sole determinant. This approach ensures that players with a history of extraordinary displays aren't relegated after a brief decline.
Our list considers factors like trophies, league strength, statistical achievements, intangible magic, and various other aspects. We fully anticipate that our choices will provoke passionate disagreements.
To further tantalize your football appetite, consider this: players like Manchester United's Bruno Fernandes, Liverpool's Mohamed Salah, and rising stars Pedri and Gavi didn't make the cut. Even defensive stalwarts David Alaba and Virgil van Dijk fell short.
Connect with us on Social Media
Jude Bellingham (Real Madrid)

While some may argue it's a tad premature, Bellingham's performances at Dortmund and on the international stage have already established his extraordinary talent. His dynamic presence and versatility propelled him from an unknown teenager to an instant starter for England at the 2022 World Cup. His displays for Dortmund put them in title contention against Bayern Munich, falling short only on goal difference. Bellingham, a complete midfield package, is physically imposing, an exceptional ball carrier, and possesses pinpoint passing skills. It's safe to say that he's destined for greatness in 2023/24.
Check out our amazing web stories
Luka Modric (Real Madrid)

Age seems to have no effect on Modric, who remains a midfield maestro. More than 800 games into his career, he's still one of the most trusted players to orchestrate the game. Modric epitomizes silkiness with his deft touch, subtle movements to find space, and impeccable passes that slice through defensive lines. Despite his age, Madrid's careful management of his playing time keeps him fresh for pivotal Champions League nights.
Related: Lindsey Horan: The Rising Star of Women's Soccer
Vinicius Junior (Real Madrid)

While it may appear that this is solely a Real Madrid lineup, the emergence of Vinicius Junior is a worrying sign for the football world. With over 200 appearances for the club since 2018, the 23-year-old possesses scorching pace, quick feet, and exceptional ball control. He's a force to be reckoned with.
Related: Aaron Rodgers' Workout Plan
Robert Lewandowski (Barcelona)

In an era of various attacking styles, Lewandowski remains the epitome of a classic striker. He knows precisely where to be to score goals and utilizes every inch of the goal frame. If a one-on-one situation arises, he's the man you'd want. Lewandowski's ability to create opportunities and his sharp positional sense make him a formidable presence in the attacking third.
See Also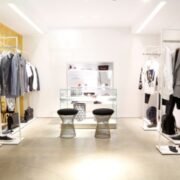 Karim Benzema (Al-Ittihad)

Karim Benzema's consistent excellence in the 2022/23 season highlights his enduring quality. He's been the linchpin of Real Madrid's success for over a decade, despite facing competition from various strikers. Benzema's work rate, versatility, and ability to link play make him an invaluable asset. He can hold up play with his back to goal and create opportunities for his teammates.
Related: A Historic Journey of Manchester United
So, who is the best football player in the world? The answer, Lionel Messi, remains the undisputed ruler of the football realm. While age may cause some to raise questions, his combination of objective data and immeasurable magic solidifies his status as the greatest – not just presently, but of all time.
Do you agree with our choices? Perhaps not, and that's perfectly acceptable, even though we believe otherwise.
Do leave a comment though to let us know who is the best of all.